Album Review :
MyChildren MyBride - MyChildren MyBride
By Keith.Settles in Reviews | Comments closed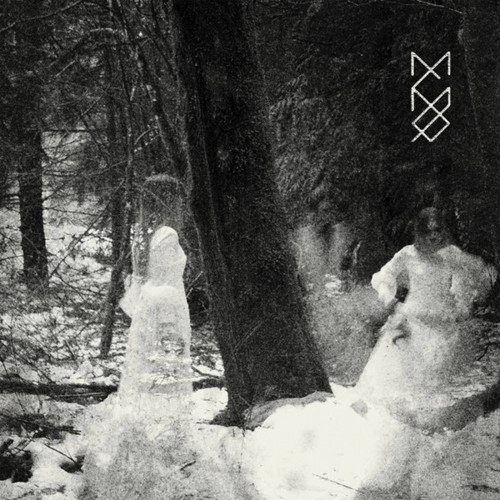 Artist: MyChildren MyBride
Album: MyChildren MyBride
Record Label: Solid State Records
Release Date: March 13th, 2012
Intro (Morpheus)
On Wings of Integrity pt. 2
Anathema
God of Nothing
The Endless
SAMCRO
Dreamcatchers
Black Cloud
Hell or High Water
Observer
No One Listens, No One Cares
Nothing is more frustrating then when a band that strives to great lengths to be considered original and does not succeed. With the release of MyChildren MyBride's self-titled album it was stated that the band wanted to release an album that does not stray to far from their original sound yet with a new "flare". An eleven tracked album running thirty nine minutes that takes the listener on a journey that demoralizes the ear drums with heavy breakdowns and layered sounds.
Even with the production as good as it is, and the production is borderline amazing, this album has to many ups and downs to be considered a consistently good record. The first full fledged song "Wings Of Integrity pt 2", is great all the way up to what may be considered a bridge where the screams are whiny and broken up. Then transitions into a really flat and boring breakdown. The song that kills momentum on this album for me would be "God of Nothing". A lot of people may like the the whole song including the intro but for the most part this song should not be on this album. Lyrically there is no continuity and, though biblically accurate, comes out cheesy. Like phrases that go "Lucifer was so beautiful, I wonder what really happened that day", although this is a true statement, could have been phrased a little better and more intelligent.
There is nothing to consistent musically as well. "Anathema", the second full song on the album, sounds rediculously good up until literally the middle of the song where they give the impression the song is over, then a mediocre breakdown, then once again the song seems to have ended into, once again, another mediocre breakdown. The good things, like the chorus on "Wings of Integrity pt. 2" get quickly ruined by the pointless sections that have no reason to be apart of any song. Sure they are trying to be different but the problem is that it seems the band is trying too hard.
Overall: This might seem like a shorter review, at least compared to others that I have done, but there is nothing to good that I can say about Mychildren Mybride's self-titled album. There are good parts yes, however the bad things make listening to this album a little unbearable. There was no "flare" going for Mychildren Mybride on this one. I am sure I will get a lot of slack for this review because I am sure there are those that adore this album. There may even be some that would consider it their favorite album of the year thus far. I blame the production for being so good, but in all honesty, this is a hardcore/metalcore band trying out nu-metal guitar playing that bands like Korn or Slipknot made popular. If you want to hear this album by all means check it out. You might like it.