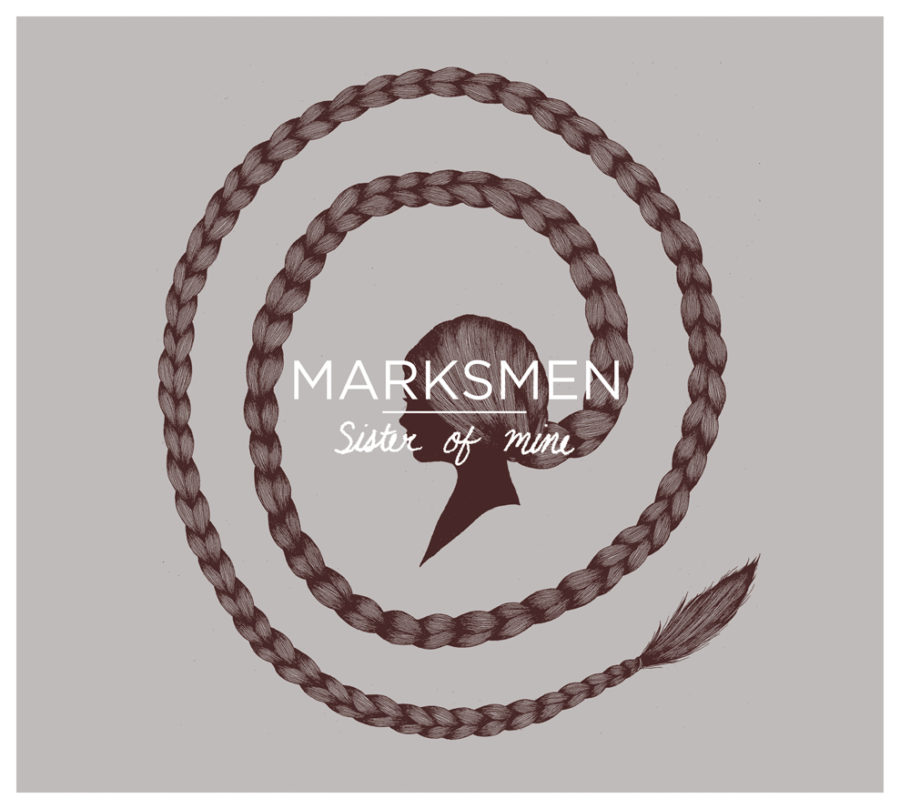 Artist: Marksmen
Album: Sister of Mine
Label: None
Release Date: February 25, 2011
Reviewer: Eric Pettersson
Tracklisting
No Sound for You
Skin & Bones
Turn the Clock Back
8th & Electric
Treason in the Silence
You Used to Run
When I Talk to God
The Bottle or the Man
The Endless Pacific
Sister of Mine
Soon to Be Saints
If you were to open my cabinet right now, you would find about ten different hot sauces. I'm a big hot food nut to the point of having competed in a jalapeno eating contest last summer. Sometimes I'll go into a hot sauce shop to do a tasting, and the guy behind the counter will describe a certain sauce as having a "creeping" heat. You don't notice the burn until you've taken your third bite and suddenly it smacks you in the face, overpowering your whole mouth with intense heat and flavor. Sister of Mine, the latest full-length from the Florida band Marksmen, is kind of like that. It's got a creeping genius that you may not notice at first, but after the third spin it overpowers your ears with intense lyrics and melodies.
Their sound is Manchester Orchestra meets husband&wife with a heavy dose of Pedro the Lion. It's indie rock full of catchy tunes and powerful energy and feeling without turning the distortion up too high. One memorable moment comes in "8th & Electric" which is fairly slow for the first two minutes until bursting into a repeated and loud proclamation of "You were the best part of me!" It's the kind of heart that pairs with great music and clever lines to produce an all-around great album. There is some pain, with break-ups, thoughts of giving up on life and fighting God, but it never comes across as whiny or morose. Other moments, like the chorus of "Treason in the Silence," point to the undying self-sacrificial love of the Father. In this way, the album ends up feeling more like one long conversation with God. It is an open and honest conversation, full of the audacity of Job, telling God all of his feelings and experiences, equally ready to pour out bitterness and praise. It is full of confession and intercession, faith and doubt, and, ultimately, worship. Not every song is directed at God, but some are (and some are directed back from God), making the overall structure of the record seem like this conversational prayer, like an intimate view of one man's relationship with his Creator.
Overall: Marksmen deliver a deeply introspective and passionate record, full of the cleverness and musical creativity of bands like Manchester Orchestra, husband&wife, and Pedro the Lion. My biggest concern was that the album opens with a line about "the scourge of the Catholic Church," but in context it should been seen as confessional storytelling rather than Protestant bigotry. Denominational squabbles aside, Marksmen is easily one of the best new bands out there today, and Sisters of Mine is worth a listen for any fan of personal lyrics, honest spirituality, and just plain good indie rock and roll.