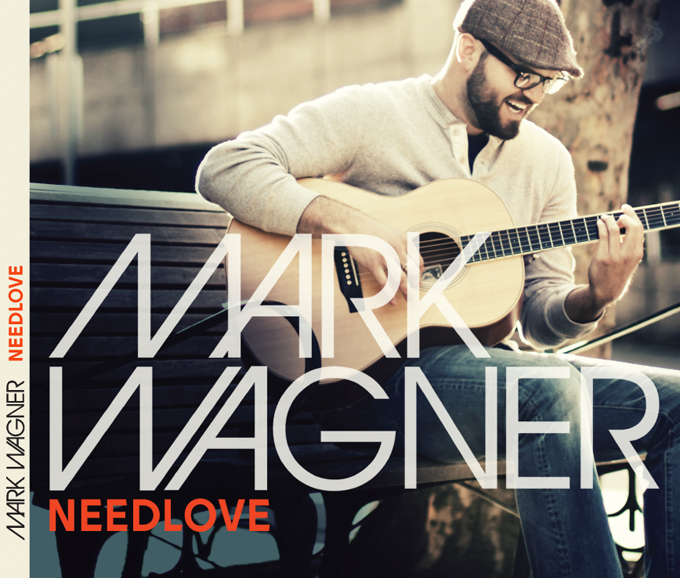 Artist: Mark Wagner
Title: NeedLove
Record Label: Otis Alan Records
Release Date: 05/15/12
Reviewed By: Sara Walz
Tracklisting:
All I Need
You Are With Me
Carry Your Love
Gonna Be With You
Creed
Made For Love
Hideaway
I Believe
I will be the first to admit that I judge a book (and subsequently an album) by it's cover so when I saw the cover of the latest Mark Wagner cd, NeedLove, I immediately braced myself for a quiet, mostly acoustic album that would make me sleepy. Job well done on proving me wrong, Mr. Wagner. NeedLove is an upbeat album that tows the line between contemporary and pop, the album moves seamlessly from one track to the next.
For his fourth release the Tennessee native wanted to remind everyone, "Our deepest longing is to be known and to be loved. For most of us, we spend years chasing after all the wrong kinds of love before we find the right kind, the kind we really need. I created this album as a reminder that God created us in order to know us and love us." Right out the gate, "All I Need" proclaims, "You give me faith to keep me believing, and I see, You are all I need." the rest of the album follows in that same vein with songs like "You Are With Me" and "Made for Love" all taking on that theme of being whole in Christ. "Gonna Be With You" is a song written for a girl and promises that the singer will always be around. It's stripped down and simple and most girls will probably smile and sigh and secretly dream that one day a boy will sing a song like that to them when they hear it. "Hideaway" has a slightly different feel than the rest of the album, when it starts it feels darker than the rest of the album and while still in the theme of love is more about how God is our refuge and continues to love us even when our world is crumbling around us.The bridge becomes an all-out sing along that matches the message of the song, even when we are in a place of needing shelter there is a light at the end of the tunnel.
One can't listen to this album and not mention, "Creed." Wagner does a fine job on the cover of the beloved Rich Mullins song, hardly changing anything from the original. If you were around the Christian music scene at all in the early 90's you knew "Creed" and it is one of those songs that has transcended decades and genres to become a classic. Wagner's rendition is a lovely tribute to an incredible influence in Christian music.
A unique thing about NeedLove is that it is exclusively available via Mocha Club. Mocha Club is an organization that is calling a generation to give up a couple of mocha's a month, which typically run you about $7, and donate that money to help fund development projects in Africa. To find out more information about Mocha Club and how to get Mark's cd check out: www.themochaclub.org/artists/wagner
Overall: A genuine, listenable album, NeedLove, is the CD you'll want to listen to over and over again because you keep discovering new layers to the songs. Whether it's an inspiring lyric or strings on a track that you missed the first time around you'll find little secrets pop up with each new listen. For me, it was a great lesson in "Don't judge a book by it's cover."
RIYL: Rich Mullins, Josh Wilson, Brandon Heath