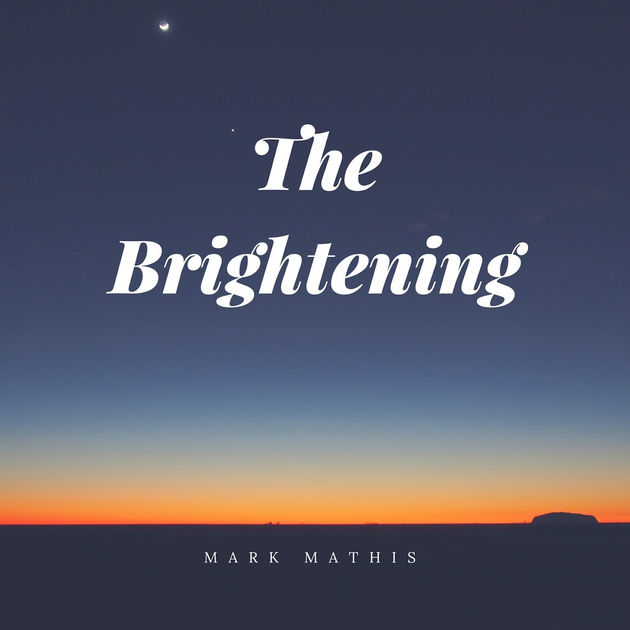 I first discovered Mark Mathis through his band Public Radio – a unique blend of alt-rock and indie that harkens back to 2006. However, Mathis' solo work is quite a different flavor. Folk, indie, and worship elements coalesce on his albums for an experience that has certainly has a tinge of John Mark McMillan influence, though that's about as far it goes. There are touches of Nathan Phillips/Winchester Jazz Routine, Chuck Ragan, and Lauderdale.
His latest offering, The Brightening, is another refreshing indie-folk release. Mathis' baritone timbre is certainly welcomed; nonetheless, comparisons to The National would seem insufficient. Mathis has crafted a unique sound that certainly has roots in all sorts of places – but the end product certainly stands on its own. All this to say, it's certainly not some weird conglomeration of avant-garde sounds – Mathis takes takes simple, mostly-acoustic instrumentation, layers it appropriately, accompanies it with a strong rhythmic center, and pairs all of this with a calm delivery of powerful lyrics.
"After You're Gone" opens the album with palm-muted picking and and an electric guitar line that's reminiscent of early 00's alternative. Drums are tight but not overbearing. Organ and other instrumentation is subtly hidden in the mix but serves as a great extra touch.
Its successor, "It Has Always Been You", is a personal favorite from the EP. The first minute and a half is a gentle, simple intro. Mathis' voice here is light and airy, even fringing on falsetto at times. However, the song builds upon the first chorus. Again, the mix of instrumentations is pristine. Each instrument feels perfectly in its place. Lyrics are worshipful but manage to dodge the numerous associated clichés. In the context of the folk backdrop, the delivery feels all the more heartfelt.
"On and On" is a relaxed track that opts for reverby guitars, a strong bass presence, and plenty of lyrical treasure. I'm generally not a fan of older music, but there are hints of classic folk and rock at play here.
Classic rock influences continue on "What Can Separate Us", complete with a guitar solo. Guitars are echoey, vocals are gentle, and lyrics wrestle with love that endures hardships. The drums are a bit more involved here, though they're still not intrusive.
The EP closes on "What If Our Love", a dynamic, emotional track. Percussion again is steady; strings float gently over guitar arpeggios; hints of brass are cloaked by the other layers. It's a cinematic track with a full sound, and it's an appropriate way to end the EP.
Overall, The Brightening is one of the strongest underground indie-folk releases of the year. Mathis' lyrical prowess is particularly evident, though the music certainly is strong as well. Check out The Brightening below and follow Mark on Facebook (I think this is his page?).