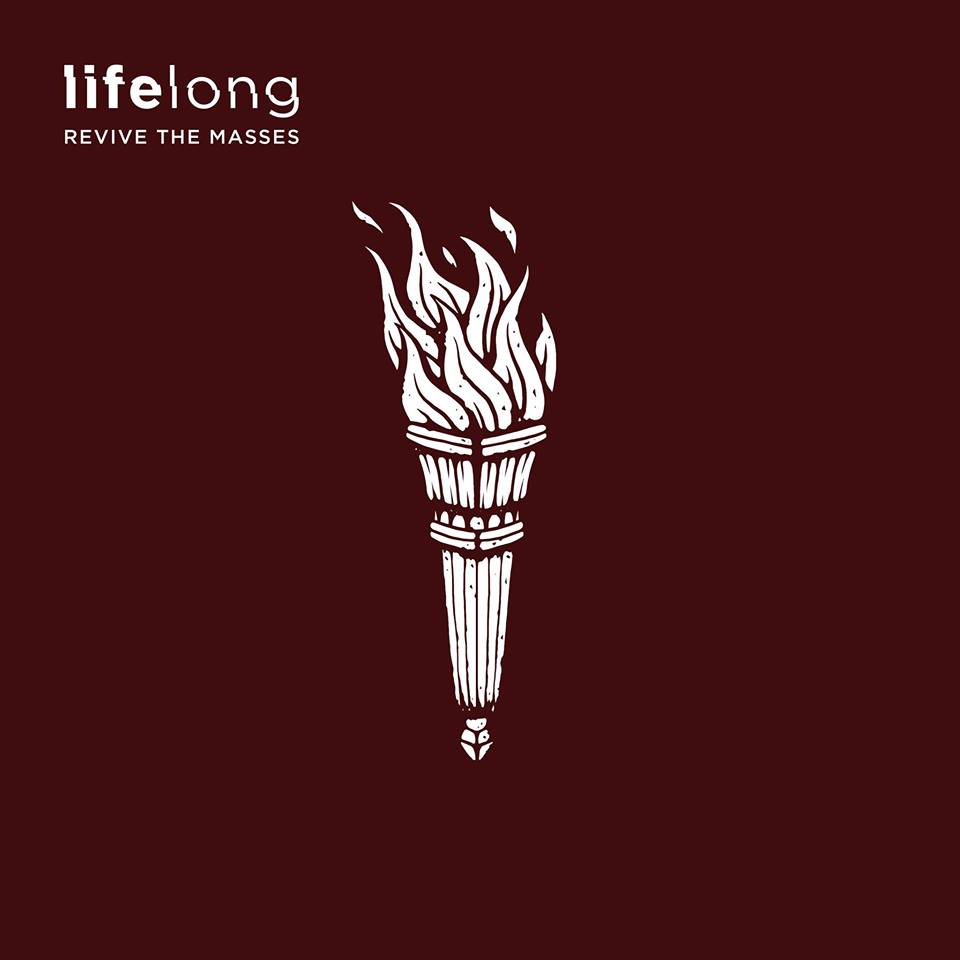 From the opening chords of "Yours Alone", you know you're in for a wild ride.
No higher power
No higher throne
No higher glory than yours alone
You gave me strength when I was weak
You gave me words when I couldn't speak
Those lyrics coupled with the rest of the song is pure spirituality in motion. It's like "spirit filled hardcore" suddenly reignited and found it's way back to front of the pack. I'm at a loss for words. Imagine the pairing of Strongarm, Life In Your Way, Comeback Kid, Stretch Arm Strong, Unashamed, and Sleeping Giant together in one room for one night only and all composing a giant praise session set to hardcore music, that's about what this ep is, well at least for me.
"Revive The Masses" begins with a thick drum set intro from Joel Piper and splits off into a blistering, fast paced hardcore assault leading into a scream/sing praise session. The song to me is just that "Reviving the Masses", a call for revival for this broken world we live in. Sometimes our lives get so overwhelming and we are consumed with our daily routines that we forget our true calling which is sharing the word of God with those that need it the most.
We look to you in time of need and we sing Revive the masses.
You bring me right back to life.
You always bring me right back to life.
"Found a Way" is track 3 on this little ep and it's just as powerful as the other songs on this spirit filled hardcore release.
You released me from my pain.
You set me free again.
So I'm here to shout your praise. Good God! Good God!
"Morning" is a praise song straight up. In fact, if you just read the lyrics you'd swear this song was from a Church/Worship service and not a hardcore band. It is amazing to me to hear a band like this in 2018!
Our God, Good God, Lord of my bones, Lord of my soul.
I laid my life at the altar.
I traded my will for yours.
The living God, alive in you.
You're not alone. You know the King of Kings.
Let the morning bring me word of your unfailing love.
Our God, Good God, Lord of my bones, Lord of my soul.
"Today" is the final track on this short ep. It is a fitting way to end the ep and a closing reminder of the power of passionate music. The impact felt by these songs weights heavy on my heart and is heavy on my mind with a certain sense of urgency.
Today is the day of salvation.
Today is the day of restoration.
The songs are a great blend of hard and abrasive, of melody and aggression, and hope and peace. I hear a "punk" edge to the songs in terms of speed and delivery. There is nothing more "Punk" than being yourself, speaking your mind, doing things on your own despite uncertainty and fighting against "popular" opinions. Sharing your Faith in God and speaking about Jesus isn't the "popular" thing to do in this day and age but it is certainly what I would consider to be "punk rock". Musically these guys ride the line between both punk and hardcore. You'll hear influences from a broad range of bands while keeping their "Confide" days at bay.
Music and a message of this caliber is completely unprecedented in this day and age. It's a welcome change from the mundane, dark, and hopeless modern music of some of their peers. These songs ring true in times of utter despair and brokenness. This inspirational and hope defining ep from So Cal band – Lifelong, is 5 songs of complete uplifting music meant to soothe the soul and lift the heart. This is the pure definition of hardcore, what it means and how it is conveyed. Passionate music composed with the sole intention of sharing substance, of sharing hope, and sharing a positive outlook on life through the lens of faith.
Fellow brethren, the time for revival is now!
For Fans Of: Strongarm, Life In Your Way, Comeback Kid, Stretch Arm Strong, Unashamed, Sleeping Giant