Album Review :
Kurtis Parks and the Anthem - Kurtis Parks and the Anthem EP
By Jonathan Andre in Reviews | Comments closed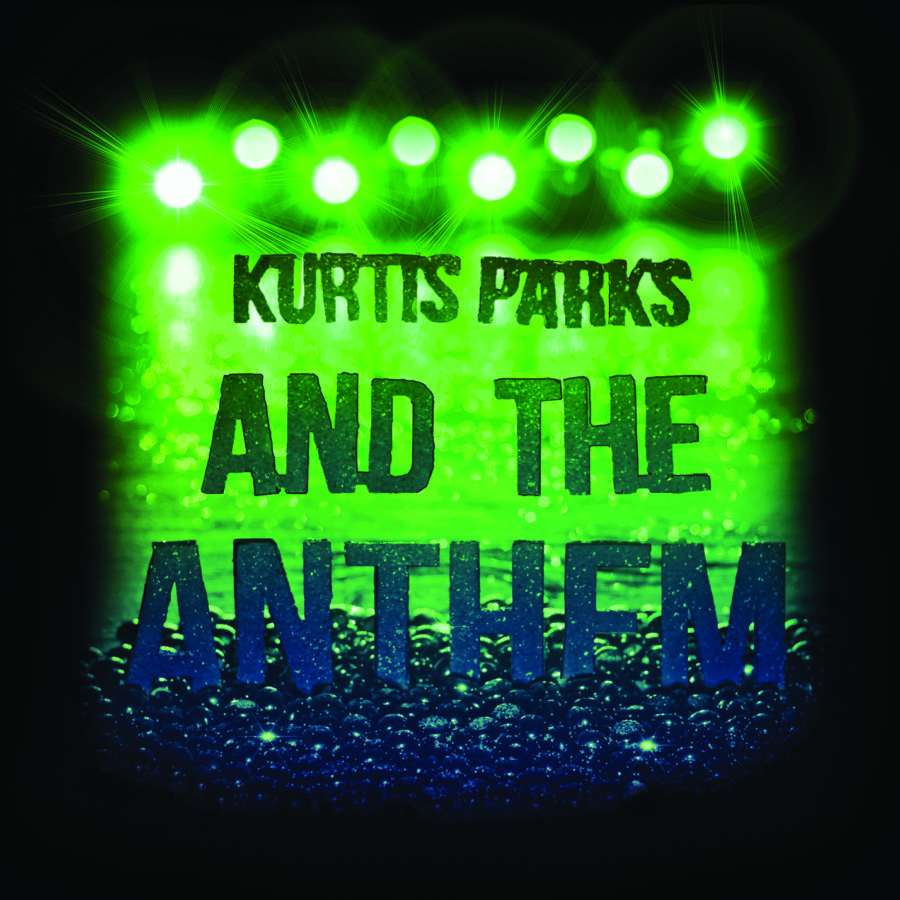 Artist: Kurtis Parks and the Anthem
Title: Kurtis Parks and the Anthem EP
Label: independent
Release Date: 4/2/12
Reviewer: Jonathan Andre
Tracklisting:
City of Lights
Come With Me
Breaking Point
Little Bit of Fire
Awaken
Letting Go
'…I've never felt as strongly about a collection of songs that can reach any audience. We're a pop/rock group and are mostly inspired by groups like U2, The Police, and more recent bands like Coldplay and Mutemath. Putting together a collective of great musicians naturally will bring on great music, and that's the first and foremost selling point of this album…' An American Idol semi-finalist from Season 4 during the year of 2005, Kurtis Parks is a current worship leader of National Community Church in Washington D.C. From forming The Season with friend Josh Kim shortly after his American Idol experience, the band has shared the stage with many Christian and mainstream artists, like Rachael Lampa, John Mayer, Sanctus Real, Relient K and B. Reith. With '…his priority [always]…to write songs that inspire others to live for a higher purpose…', he ventured off to perform solo from 2009 onwards, and is now back in 2012 to release another release under the name Kurtis Parks and the Anthem. With Kurtis's band The Season being honoured throughout the mid-2000s, '…featured nationally on CNN, NBC, and the Fox Morning show, with Kurtis' song "Forever Changed", written for the Virginia Tech families that were affected by tragedy of April 16, 2007…', Kurtis has once again given listeners songs that are able to connect and give hope on a deeper level as we hear words of encouragement and motivation, with Kurtis providing an alternate sound similar to Tim Hughes, Delirious? or even Hillsong. With some of Kurtis's music licensed by MTV, others played in video games, indie films and songs placed on other compilation album releases, Kurtis's 2012 EP is a great album purchase for those who love indie worship, from the rising anthem of first single 'City of Lights', to the intimate EP closer, 'Letting Go'.
'City of Lights' is the first single of the album and straight away from first electric guitar strum, Kurtis is not afraid to ask the tough questions that concerns each human on the planet- where we go and what happens after we leave our lives on Earth. Reminding us that whatever we do on the planet has eternal significance, this anthem full of energy and vibrant hope gives us a clear reminder of how '…our bodies may give up but our soul goes on, finally connecting with our maker's song…it's what we're fighting for…' One of my favourite songs on the album, we are shown a heartfelt cry of determination and perseverance as Kurtis lets listeners know that he is '…running to the city of lights…', something that listeners ought to consider too as we live our lives with a sense of a greater purpose- that every day is a gift from God to us and out of our love for Him because of His sacrifice, we can't help but let other people know of the grace and love of God that we have seen, heard, experienced and been transformed by. 'Letting Go', the album closer, is another heartfelt song as Kurtis sings about surrender, giving control over to God as we realise, acknowledge and be at peace with the fact that we cannot go through life alone, handling every situation and problem when we know full well that we weren't created to carry our burdens on our own. Even the Bible talks about sharing the loads we carry through prayer and sharing with other fellow Christians and as this song gives a clear assertion through the light electric guitar strums, '…I give You everything, I give You control…I'm letting it go…', listeners are able to see a sober reminder of the importance of letting go of the thing that we sometimes crave and hold onto, even when we know that we're no good at knowing or even controlling our lives by ourselves. Letting go of things that have a hold of us can be difficult, but with Christ's help, transformation can occur. A great song to close an album full of emotional songs of trust and hope, surrender can be hard if attempted alone. With an instrumental guitar solo towards the end, in which the guitar work reminds me a lot of guitar solos by Lincoln Brewster or Stu G., well done Kurtis for assuring us that Christ is with us, especially in the moments we can't 'see' or 'feel' him.
'Little Bit of Fire' sees Kurtis channelling some Kutless and Sanctus Real as he asks us '…do you want to always stay this way, or will you rise above and fly alone…' Giving us a metaphor at how fire can burn through any obstacle just like how Jesus's love for us and the love we give to others is strong enough to even break the most difficult of strongholds; we are called to continue to press into the Lord's presence as we continue to rely on His power, love and grace on our lives through each day of the continuing months and years of our lives. 'Breaking Point' refers to the moment in our lives when our secrets become known, under the pressures of life and us trying with all our might to keep some of our own lives private that we know (and God too) needs to be known to our friends and family. With rising guitars and a vocal similar to Doug Eldar from The Wrecking, Kurtis asks the poignant questions '…do I have to give You all of me, do I have to let me die, is it truth in finding death, I'm finding life?…', as the message of confidence in Christ as we share the most personal things about ourselves becomes the theme of the song, filled with great electric guitars and light percussion and one of the most anthemic melodies on the EP. But it is the drum infused ballad 'Come with Me' that is one of my favourite songs on the album, with the song sung from God's point of view, with Kurtis reminding us that God continuously calls us into His presence, longing us to '…follow me, into every corner of the atmosphere, even in the darkness, you will have no fear, I will be with you until the end, my friend…' Reassuring and comforting words that let listeners know of someone who sticks with them throughout all circumstances, Kurtis does as great impression of Kutless lead singer Jon Micah Summrell in this song, and in some instances, I almost mistake Kutless singing this song. One of the most reassuring and restful songs since Kate York's 'Abba Father'; Kurtis has given us a great song of identity as we realise that Christ is our centre and our focus, both with our spiritual life as well as our core values and belief as we journey in life with God. Well done Kurtis for such a celebratory song.
Overall: Kurtis has showcased 6 songs of honesty (inclusive of an instrumental 'Awaken') with the release of Kurtis Parks and the Anthem EP, one of the most guitar driven and passionate indie albums this year since Willet's Love on the Outside. Certainly for fans who love guitar-driven pop-rock like Kutless, Sanctus Real and Stellar Kart, this worship driven album filled with intense hope and passionate worship is just enough to let listeners be compelled and encouraged by this record. With a hopeful label signing in 2013, Kurtis Parks is sure to make great music regardless and as a worship leader in Washington D.C., is faith and constant reliance on God is certainly evident through his music. With Kurtis approaching his music just as how in life that '…If you always do what you've always done, you'll always be what you've always been…' I am encouraged by this quote to continue to live life with a perspective of asking the Lord to show me the areas I need to change or improve upon. Well done Kurtis for such an enjoyable album, can't wait for new material in years to come.
RIYL: Kutless, Sanctus Real, Worth Dying For, Delirious?
Buy the Album: iTunes/Amazon mp3