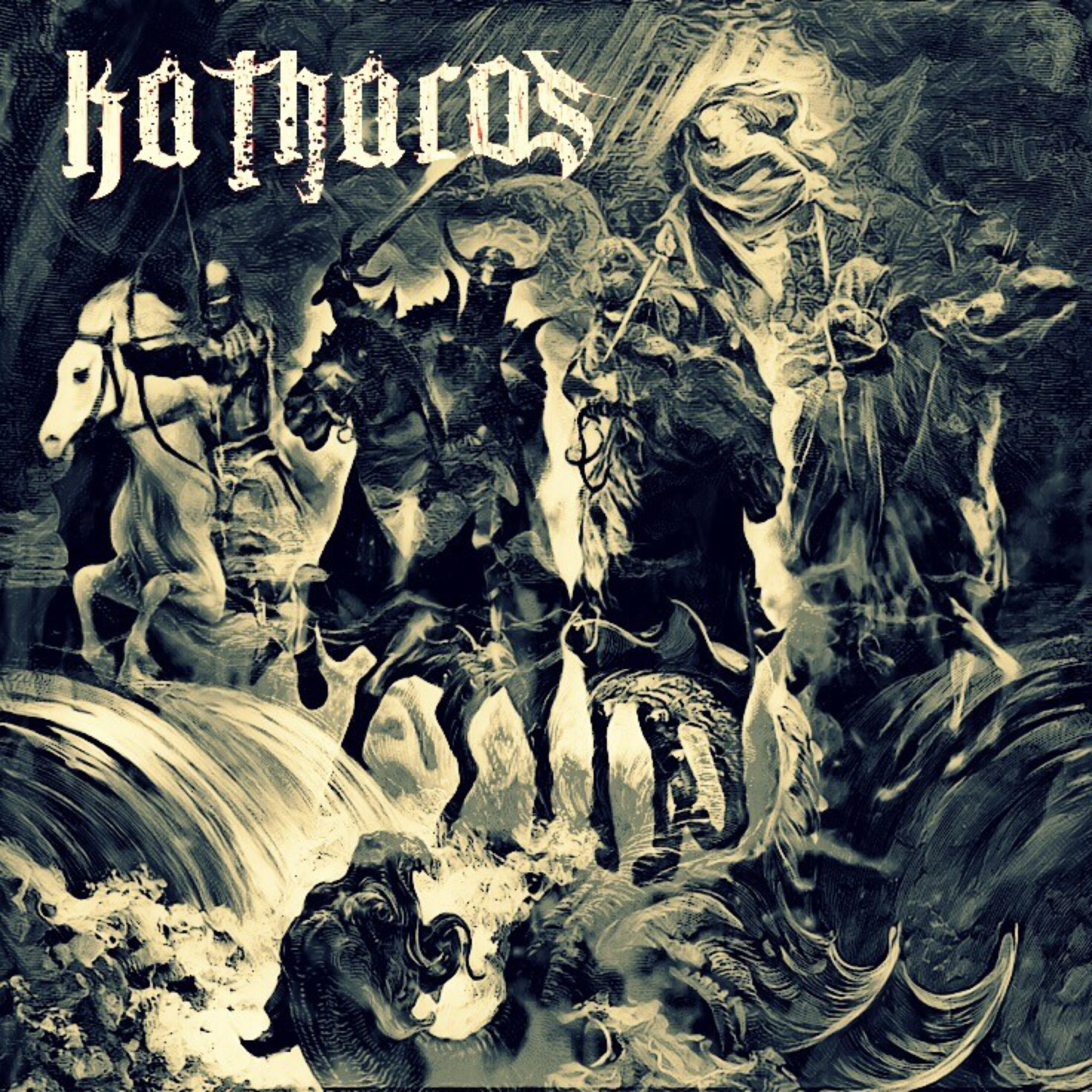 Katharos is yet another project from Fire (Elgibbor, Fire Throne, Nuclear Blaze) on vocals and guitars, this time with help from drummer Taberah.  There is also some collaboration from former Frost Like Ashes members Sebat and Azahel for live dates.
This recording is a single and 'b-side' and what we have here is no-frills, raw black metal.  No 'atmospheric' or 'symphonic' keyboards.  No overdubs or anything of the like.  This could easily pass as a release from the mid-90s Norwegian BM scene.  Appropriately lo-fi with hissed/snarled vocals and trebly guitars, this is great if you like first or second wave black metal.
Lyrics are scripturally based.  "Stay My Captain" references Hosea chapter 6 and makes the analogy of a shipwrecked life reaching out for help.  "Warrior," on the other hand chastises materialism and urges the listener to become a warrior to overcome the sinful systems of this world.
As this release contains only 2 songs, it's a bit of a tease, so let's hope we hear more from this combo!