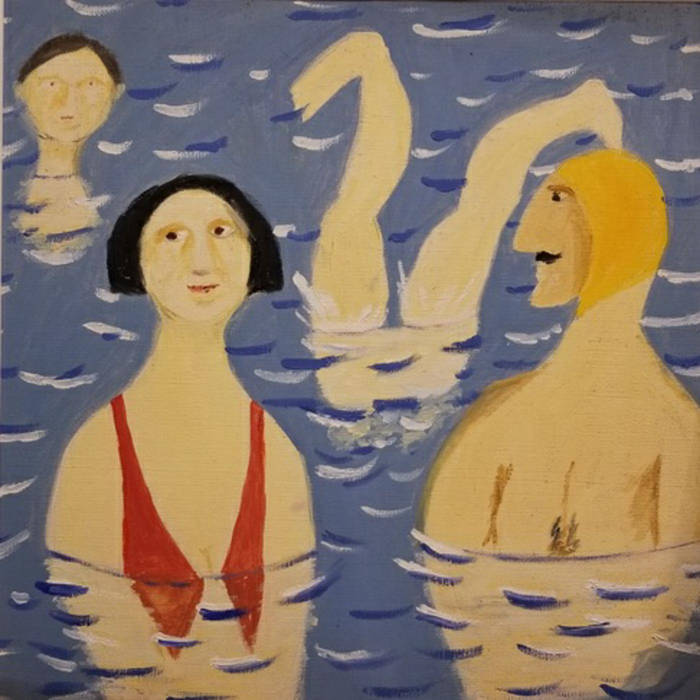 Chicago emo/indie two-piece Junia have seemingly materialized out of nowhere, and their debut album was only a few steps behind. The band melds As Cities Burn-esque vocals with the instrumentals of bands like Mansions, Rich People, and Secret Space. Even so, the general mood is major key, moderate tempo, longingly-hopeful. In fact, Junia would be well at home among IVM's own roster were they not already part of Chroma Artist Collective (home to Kevin Schlereth, among others).
Although Junia is a new band, its members are scene veterans in their own way. Justin Rose (Families, Sun Baron) handles drums and vocals, and Caleb Allan (Jazz Robots, Circle With Lines) is on bass and also contributes vocals. Of course, you might easily overlook the fact this is a two-piece with no guitar whatsoever. The gritty textures underlaying the vocal lines propels the songs forward with a certain midpoint between pop-punk and alternative rock. And while the band classifies them as emo, the songs are pretty straightforward, foregoing the twinkly, mathier elements common to the emo genre. It's a no-gimmicks approach that's high on energy and resourceful all the same. It's also a characteristically Chicago sound, what with its certain rawness.
Everything is a Canyon captures the band's spirit with a blend of pop-bunk bravado, raw vocals, and energetic rhythms. It may not be a technical showcase, but with both members handling their respective instruments AND vocal duties, they've more than shown their aptitude for strategic compositions that make the most of what they have. The result is an album that revels in indie rock charisma and has plenty of broad appeal for fans of bands off Triple Crown and Take This to Heart.
For fans of: As Cities Burn, Tiny Moving Parts, Mansions