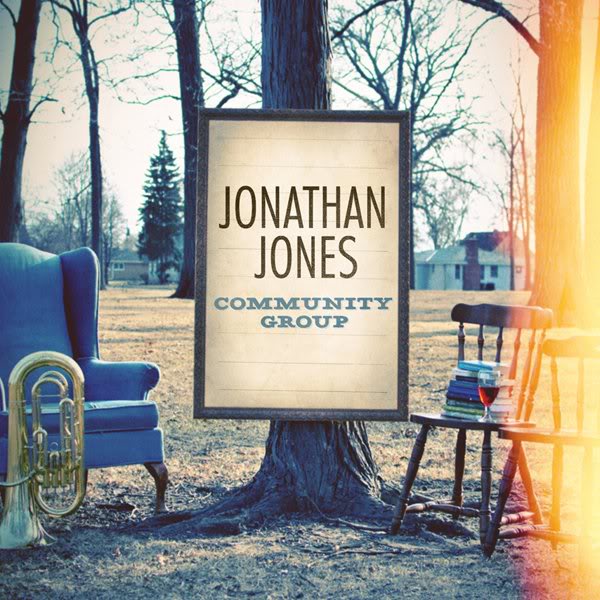 Artist: Jonathan Jones
Album: Community Group
Label: None
Release Date: June 14, 2011
Reviewer: Eric Pettersson
Tracklisting
Last Place
The Living Dead
Duracell
East Coast Feelings
Community Group
Vacancy
Hey Andy
Brand New Eyes
My Faith
Morning Light
Jonathan Jones' catchy piano rock has been revolving in our record collections for years now through his past bands Waking Ashland and We Shot the Moon. While these acts always had plenty going for them, they sometimes felt like the band was playing it a little too safe. With his second full-length solo release, Jonathan Jones delivers more of those signature melodies while finally letting loose, somehow getting deeper and having more fun at the same time.
The upbeat, showtunes sound of "Duracell" makes this reviewer think than Jones has been listening to more Fun. (or at least The Format) lately, including a chorus that is rebelliously fun, painfully honest, and probably a little tongue in cheek. This merging of conflicted thoughts and feelings continues throughout the album. Community Group is probably also Jonathan Jones' most spiritual album to date, or at least his most blatantly Christian. The title track sings of meeting a girl at a Bible study and falling in love. The jumpy piano of "Vacancy" breaks to hear Jones sing of struggling to live out his faith on a daily basis and asking God for help. "My Faith" is a sober confession of doubt and spiritual conflict. But then there's also fun songs like "Hey Andy," which sounds like a gutsier, snarkier Beach Boys, trying to convince a friend to quit his job and start a band. In other words, there are deeply emotional songs, and then there's some rollicking fun, too.
Overall: I'm not saying Jonathan Jones became a bad boy rock star (I mean, he is still playing piano-based pop/rock), but I often feel like he has to have a smirk on his face through many of these songs and a confident honesty on the other tracks, sharing joy and pain without worrying about what people might think of him. On a bit of a side note, I wrote this review while wearing headphones, and there's a lot of detail to these songs that you might miss listening in the car, so when you pick this one up, be sure to pay close attention to all the intricacies of this well-crafted songwriting.