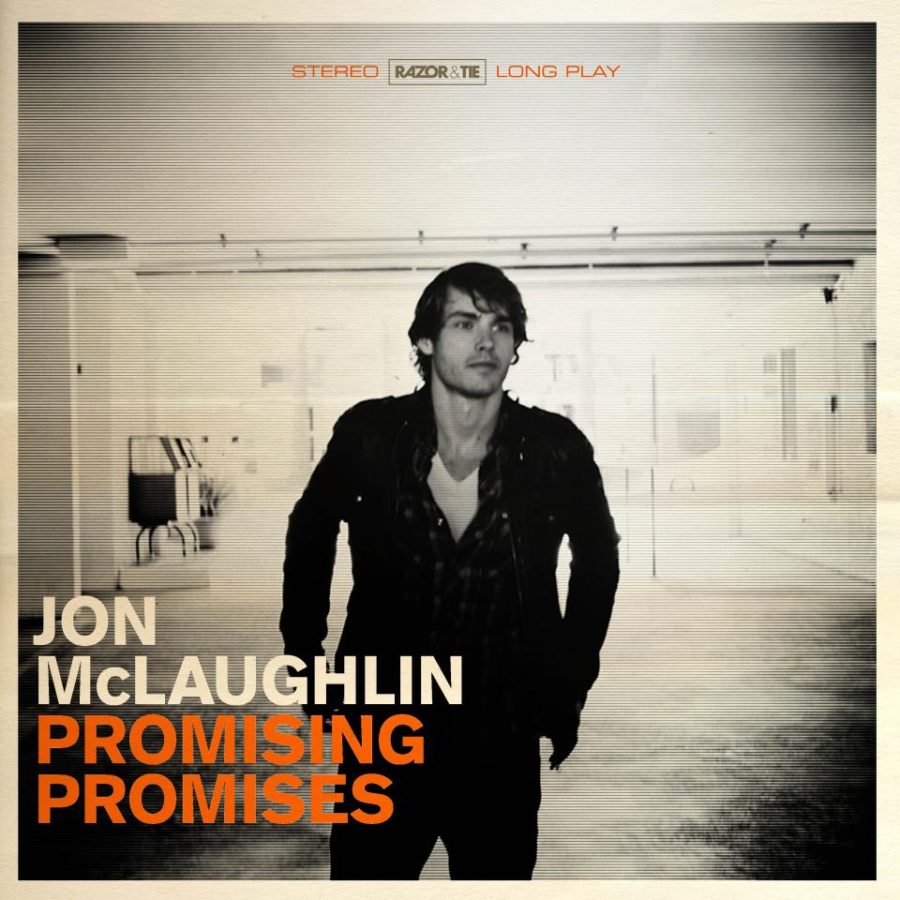 Artist: Jon McLaughlin
Album: Promising Promises
Label: Razor & Tie
Release Date: 5/22/12
Reviewer: Cimarron Hatch
Buy The Album: iTunes / Online Store
Tracklisting:
Promising Promises
You Never Know
Summer is Over
The Atmosphere
What I Want
I'll Follow You
Maybe It's Over
If Only I
Falling
Without You Now
My Girl Tonight
These Crazy Times
Anderson, Indiana native Jon McLaughlin is back with his third full-length studio album, Promising Promises. This album is generally made up of piano-driven pop/rock songs about love and love lost with relatable lyrics and catchy tunes that encourage listeners to sing along. After his departure from Island Def Jam Records, McLaughlin self-released his third album titled Forever If Ever in September 2011 but was later signed to Razor & Tie Records. Now, after the addition of three extra songs, that album has been re-released as Promising Promises by Razor & Tie.
The title track, "Promising Promises," is first up on the album and has an awesome piano intro leading into nice but a little bit overly-breathy vocals. Next are two songs about lost love, "You Never Know" and "Summer is Over." The latter song is about the end of a summer romance and features vocals from mainstream pop sensation Sara Bareilles, who you may know from her hits "Love Song" and "King of Anything." Jon and Sara's voices blend together perfectly to make "Summer is Over" a really captivating song. "The Atmosphere" comes next, and is another piano-driven rock song complimented by a prominent bass guitar line. After that is "What I Want," a rocking song that I can imagine being incredible when performed live. The album then slows down with "I'll Follow You," a more intimate song, like singing to someone one-on-one.
Seventeen-year-old Xenia Martinez, a former contestant on season one of The Voice, joins Jon McLaughlin on "Maybe It's Over," which precedes "If Only I," a standout of Promising Promises. "If Only I" is an acoustic guitar-based track about being hung up on a past relationship. The lyrics in the chorus are emotional, saying, "Slowly all the faces turn to yours, / Like no one else exists anymore. / And I'd talk to you if only I could speak, / And I'd dream of you if I could fall asleep." The final four songs are all happy love songs, with three being in the same piano rock style as the rest of the album, and the final one a contrasting, country-influenced track called "These Crazy Times."
Overall: Jon McLaughlin's Promising Promises is a great album! I love his piano rock style which is so different from anything else on the market today. I think that McLaughlin has come a long way musically since his breakout song "Beautiful Disaster," and is now recording music that can really take him places. The two duets on this album are especially incredible. The different voices together provide more personality and believability to the songs. But the overall highlight of this album has to be the impressive, skillful piano playing. McLaughlin was classically trained in piano at Anderson University in Indiana, and his years of lessons and developing his technique are evident on every song on the album. I thoroughly enjoyed this album, and I'm sure many other music fans will too, so take the time to give it a listen.