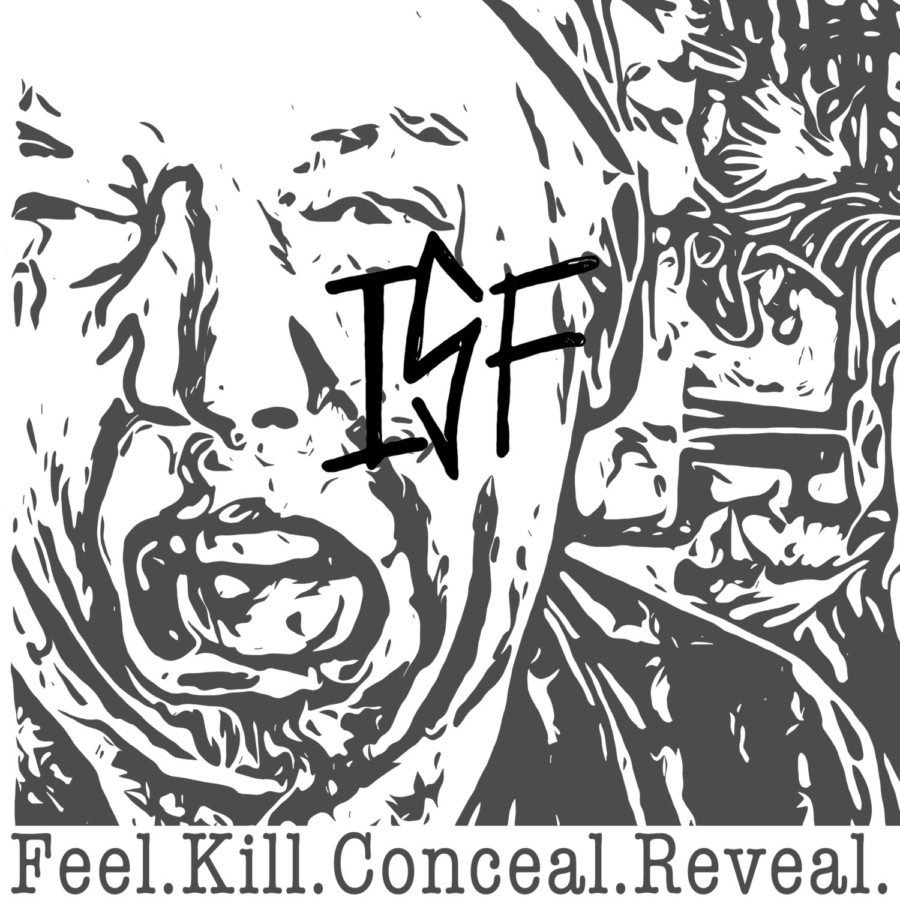 The noisecore band ISF has released their debut EP, through ZAP Records. The EP is called Feel.Kill.Conceal.Reveal. and it is crazy!
The EP starts with "Feel It". The track sounds like a more chaotic The Chariot with Society's Finest vocals. The quality of the track adds to the chaos, maintaining an old school style of punk rock, which is more what I would associate them as. Noisepunk.
"Kill It" is the next track, and it starts with a weird bass line. The actual song doesn't really begin until the 1 minute mark. There's a quote from an a movie that I've never seen, but sounds interesting. The track is an instrumental and the only talking from the clip.
"Conceal It" is next up, but it's done before it starts. Crazy guttural vocals, similar to Abated Mass of Flesh, but super distorted, which makes them barely hear-able. To the untrained ear of metal and hardcore, it could just sound like a lot of noise, which might be what they're going for, but to me, I can distinguish a guttural vocal when I hear one.
"Reveal It" is the final track on the EP. The vocals are intense and they sound like ZAO, but there's some editing that makes it sound, oddly robotic. The song isn't as intense as the others, musically, but still maintains that level of chaos it began with.
Feel.Kill.Conceal.Reveal. is a very interesting EP, that brings listeners a style of punk, noisecore and deathcore gutturals. I dare say I've never heard anything quite like this. Props to ISF for being so creative.
For Fans Of: The Chariot, Norma Jean, ZAO, Society's Finest, Converge