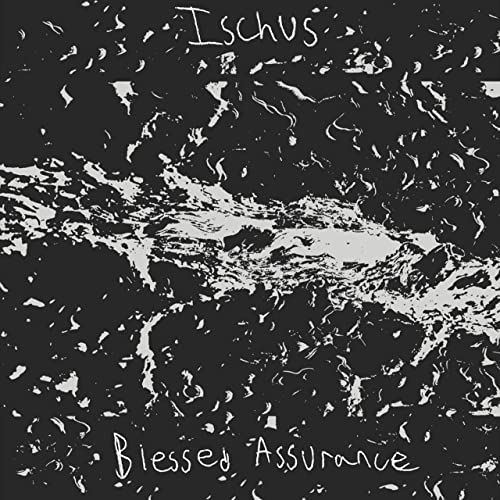 Troubling times call for "psalms, hymns, and spiritual songs" alike. And man, are times troubling. Thankfully, Ischus' six-track debut satisfies all of these qualifications. From acoustic, folk-adjacent arrangements to lofi songs to whatever the sonic expanse of "My Soul Belongs to Thee" might be called. If you're looking for the quick hits, fans of My Epic's Broken Voice will appreciate this collection of restrained-yet-lyrically-rich tracks.
Ischus begins with a unique rendition of "Doxology" – there's in inherent irony in that Pauline doxologies typically end their respective letters. But in its simplest definition, a doxology is simply a liturgical expression of praise to God and His works. There is no doubt where this EP is centered. Musically, this is not your standard choral arrangement of the song. It feels raw and autumnal, pleasant and airy. There is no big crescendo or any sort of needless pageantry; while the song has been retuned, it bears humility nonetheless.
"Valley of Vision" bears the same title as a collection of puritan prayers. The lyrics are in fact directly from the introductory prayer and speak to God's reverse economy and upside-down Kingdom.
Lord, let me learn by paradox
that the way down is the way up,
that to be low is to be high,
that the broken heart is the healed heart
Musically, it's fairly relaxed and non-intrusive. The mood is intimate rather than overly-emotional, serving as a musical backdrop to meditate on these powerful truths. The latter half picks up a bit in intensity, but this is still very much minimalist indie for the most part.
"Blessed Assurance" mixes lofi synths and a tight beat with meditations on the propitiation of Christ's sacrifice and the gifts we have from substitutionary atonement. Lyrically, it pays tribute to the hymn by Fanny Crosby. That's one thing about this release that stands out – the tradition and history behind many of the tracks. Ischus is content with the power of God's Truth alone.
This is further solidified on "My Soul Belongs to Thee", which in part seems to be based around David's remarks in Psalm 35, as well as a number of other places in Scripture. Musically, this is the most adventure song, with a steady synth pulse paired with choppy, bluesy guitar. It's definitely a highlight and definitely feels like a modern hymn in many respects.
"Ps. 119" is, unsurprisingly, based around Psalm 119. While it doesn't cover the full text (certainly understandable), it certainly focuses on the power of God's law – even for post-resurrection believers. The guitar here feels bright and beachy, and the vocals are smooth and compelling. It's always impressive how artists are able to weave Scripture verbatim into various melodies, and this is no different.
The album closes on "Trinity", a decidedly darker track that plays with icy guitar tones and hints of post-punk, darkwave, and even prog-rock. As the title suggests, the lyrics revolve around the relationship of the three Persons of the Trinity. It's certainly an outlier in some respects with a greater intensity and "heavier" feeling to it than its predecessors.
Ischus' Blessed Assurance is fixed upward for its 19-minute runtime. In an age of "new" philosophies at every turn, these songs rest in the generational truths from the greater tradition of believers. Rather than deconstruct, Ischus instead unveils the greater reality of Christ and His Bride which transcends tribe, tongue, or time. Musically, there's a good mix here – many of these tracks would work on study or coffeehouse playlists, but they'd fit just as easily into worship mixes as well. The primary exception is "Trinity", which is certainly a unique work in itself. Even in spite of its outsider identity, it's clear that there's more musicianship behind Ischus than what we see on this release, and it's easy to imagine a couple stylized releases in the future that each play into a different part of the dynamic. But all that said, these are songs for weary hearts and restless minds. These are songs for the forgetful, the poor in spirit, those of Abrahamic aspiration but faced with what seems like infertility. Ischus points us to Christ and His covenantal promises.