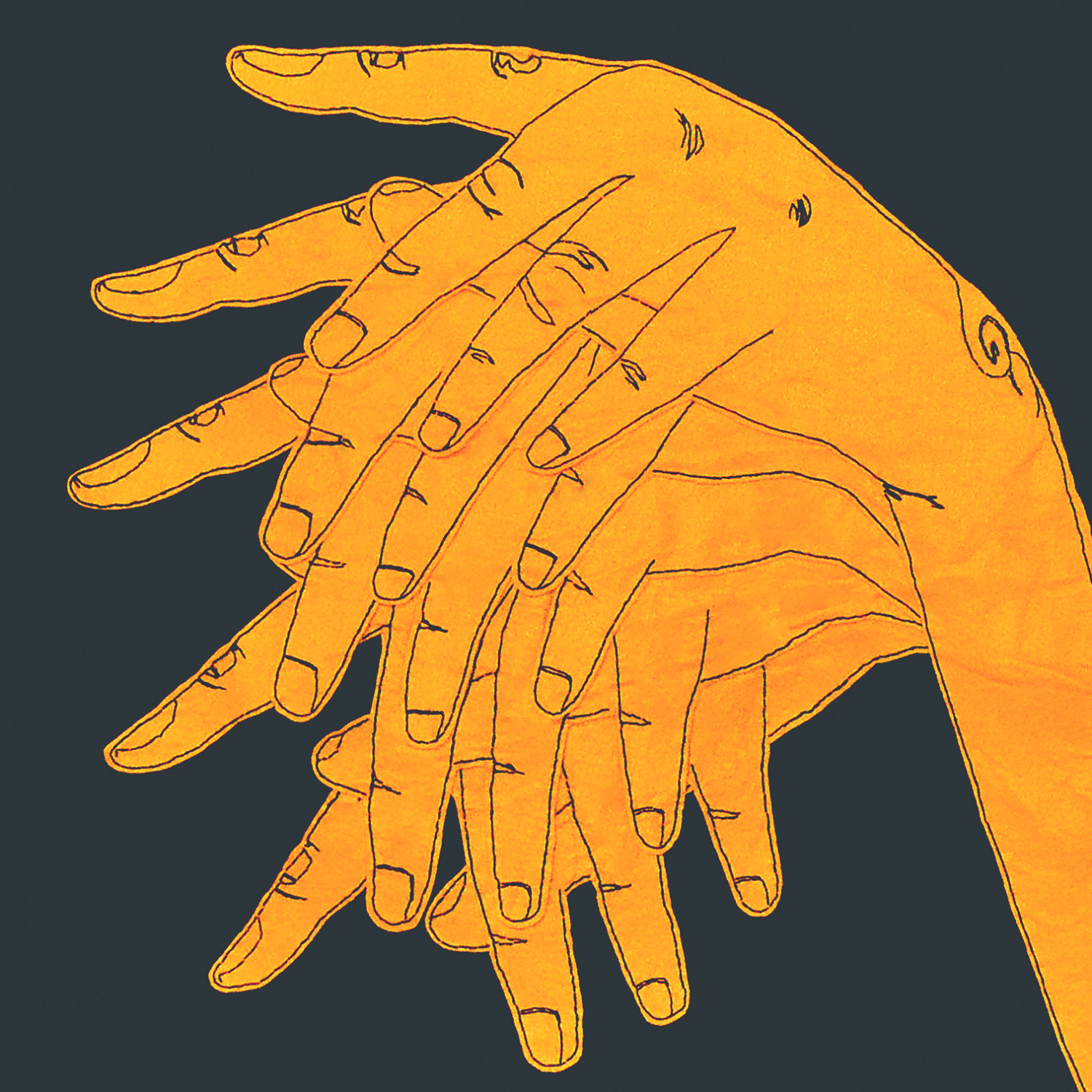 There's a certain connotation that accompanies bands who uses numbers in place of letters; let's lay those thoughts aside immediately, as they only belie the incredible talent and conviction that accompanies Gr8frt (pronounced "great fruit) on their first release.
Of course, that's not to say that this release is amateur in any stretch given the band's youth. John Gold is a bit of an entrepreneurial songwriter, and his approach is equal parts academic and theological as well as energetic and fun. While his solo catalog spans several releases, Gr8frt adds the vocal talents of his wife Abigail into the mix. The resulting sound is enormous; the lyrics are dense and personal; the artistry is captivating.
Stylistically, the six tracks are an amalgamation of influences: "Poor Seeds" bears semblance to early Anathallo; "Sunrise in the Dark / Frovv the Future" balances 90s emo with programmed drums; early 00s alt-rock cascades over "Stand in the Way of / Chekhov's Gun"; "A Minute Before Hiroshima / The Death of J.R. Hooper" revels in somber minimalism a la Julien Baker; "DivorcEMademestrONger / Ordination" is a synthy indie track; "Diversified Investments in Eternity" closes the collection with vigor and triumph.
Put simply, this should be highly-anticipated release, if solely for the fact it is a reminder of the potential for art. This is the sort of release you'll be thankful exists.
There's a lot to unpack across each song, and any attempt to give every nuance the attention it deserves is an insurmountable task. However, if there is one word to describe this release, it would be "intentional". Yes, it is dense and layered in compositions. Yes, the lyrics are personal and narrative. Yes, the rhythmic capacities and harmonies the Golds present are excellent. But all of the compositional elements, despite being in perpetual flux, have purpose. To some degree, it is a microcosm of the album's themes and even life itself – that even within change and discord, God is at work and has a beautiful purpose that we tend to approach with myopia.
"Poor Seeds" tackles the difficult transition from seeing God at work constantly to being in a bit of a spiritual desert. In lieu of this, the track avoids being cliché in its approach. Many of the lyrics here seem to refer to economic status and the standards of the American dream that vie for attention and often work to eclipse greater spiritual realities. Musically, it's a strong opening track that sets a high bar for what follows.
The aforementioned electronic drum tracks on "Sunrise in the Dark / Frovv the Future" are certainly a unique turn for the EP, but they complement the track well and are placed very well in the mix. There's also plenty of guitar and traditional drums toward the end of the track, as everything leads to a triumphant chant of some powerful lyrics:
Oh! Big river! Won't you keep on running south bound? 
Oh! Tall mountain! Will your white peaks tear through storm clouds? 
Evergreen forest! Will your roots dig deep under ground? 
Old Wide Ocean! Will you wash our bodies out BOUND? 
Holy Spirit, got power, love, my mind's sound 
Oh sweet Jesus, won't you keep my head out storm clouds ?
Heavenly Father, won't you keep my feet on the ground?
All my children, won't you keep on running homebound? 
The third track continues the desert narrative, juggling the need for God's power with circumstances where He seems absent. Compare this lyrical passage…
I, I waking from a shell 
I, I this is how it ends 
I, I roses for the dead 
I, I broken promises 
…with this one…
I, I'm coming for the dead 
I, the broken and the damned 
I, (fractured) for the world 
I, but they never heard… 
Your story, God's Chosen Son 
It's an honest expression of the oscillating notions of triumphant and defeat common in life. The track ends on a resounding hallelujah chorus which gives proper airtime to Abigail's voice.
"A minute before Hiroshima / The Death of J.R. Hopper" acts of a bit of an interlude; other tracks toy with minimalist, slowcore-esque instrumentation to varying degrees but usually for moments. Here, there is no crescendo. Apart from some auxiliary percussion, the song is entirely centered on guitar and vocals (and obviously some harmonies). It's a cry out to God that is akin to a psalm of lament.
The fifth track picks up pace with a fast tempo and colorful synthesizer lines. It's arguably the most upbeat track, and its fun nature juxtaposes characteristically-serious lyrics.
You try to end the cycle of defeat
that's chained your hands to the monument of your selfishness
but all the things you learned in school
and all the status and the gold it don't (mean shhh) (exist)
to a sinking ship
It's again a critique of culture and serves as pivot point as the Golds complete their lyrical orbit on "Diversified Investments in Eternity". Here the lyrics largely acknowledge the weakness in economic and social status and again turn toward God and His calling. If the f"Poor Seeds" shows us what it means to gain the world and lose your soul, "Diversified Investments in Eternity" shows us what it means to lose the world and gain eternity. It may not be the most notable track musically, but that's far from an insult. Much like the fourth track, Gr8frt understands that sometimes less is more when it comes to composition.
Ultimately, Gr8frt's first release is one of the most exciting collections of songs to drop this year (even if it just so happens to arrive so late). Conviction and purpose are overflowing on these six tracks. There's so much to enjoy and I'm convinced this is the kind of band that must be seen live to get the full effect of their vision.
Check out a single here and see what else the band is up to our their official website.