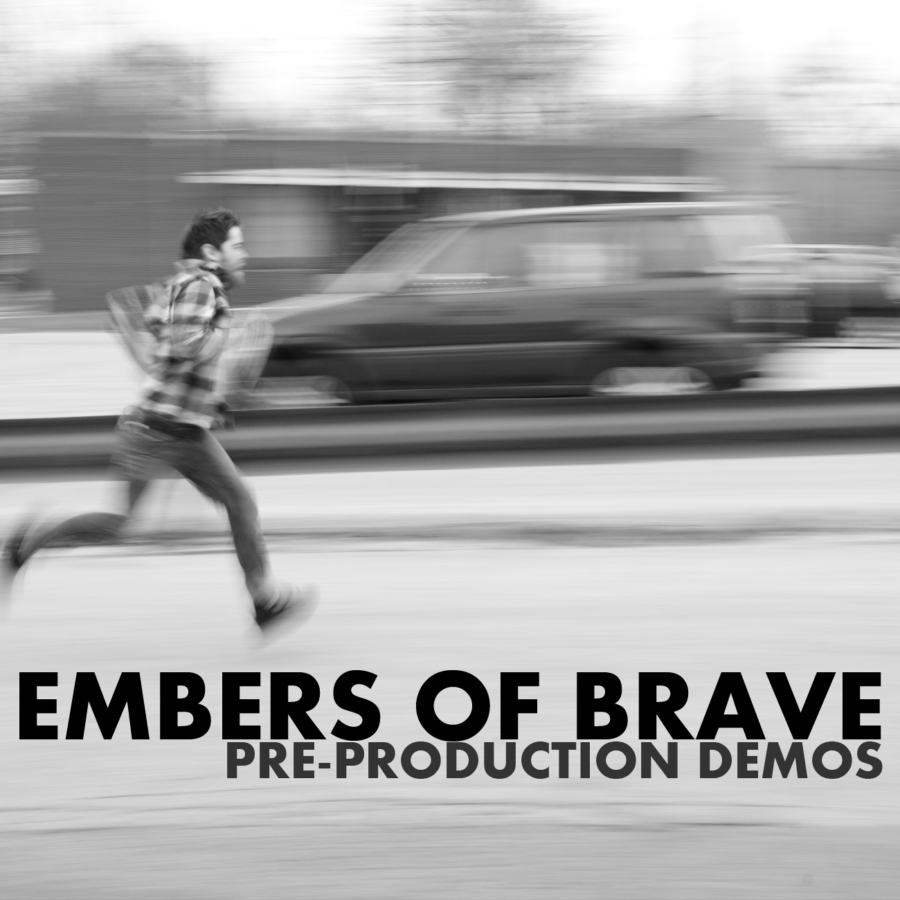 Artist: Embers of Brave
Album: Pre-Production Demo EP
Label: 7 Spin Music
Release Date: March 12, 2012
Reviewed by: Cimarron Hatch
Tracklisting:
1. Introduction Love
2. Confession (Who I Am Now)
3. Broken Sacrifice
Jordan Lansdowne, a seasoned musician who has played in numerous projects for the past eleven years, has founded his own band—Embers of Brave. Most recently, Embers of Brave was signed to 7 Spin Music, a label you may recognize for representing artists such as Sevenglory and Hello Kelly. You can check out Embers of Brave's video diary about the signing here. Embers of Brave will be releasing a full length album in 2012 through 7 Spin Music, titled Beneath the Sight and Sound, but for now they have provided their fans with this three song demo EP that is sure to stir up some recognition and is available for listening on Bandcamp.
First off on this demo EP is "Introduction Love," which begins with cool soulful, raspy vocals before launching into a fast acoustic chorus about coming to your senses and realizing that all you have to do to be loved is get down on your knees and ask for the Lord to come into your life. Next is "Confession (Who I Am Now)" a slower song than the previous one, which showcases Jordan's intriguing low voice. The final demo is "Broken Sacrifice." I really enjoyed this song, especially the vocals which reminded me of Howie Day's passionate style of singing. This song features a strong message about searching for God to be a fire in our heart.
Overall: If this EP is any indication of the material that will be on the upcoming album, it is sure to be a spectacular release, which is why I am excitedly waiting for Embers of Brave's full length debut. I believe that Embers of Brave will be a success in the Christian music market because they have developed a unique style that sets them apart in a niche of their own. The style could be compared to music recorded by a number of secular artists, such as Kings of Leon, Dave Matthews, and Counting Crows. Listening to this demo EP should create some excitement in anticipation of the full length album. Check out Embers of Brave's website here.