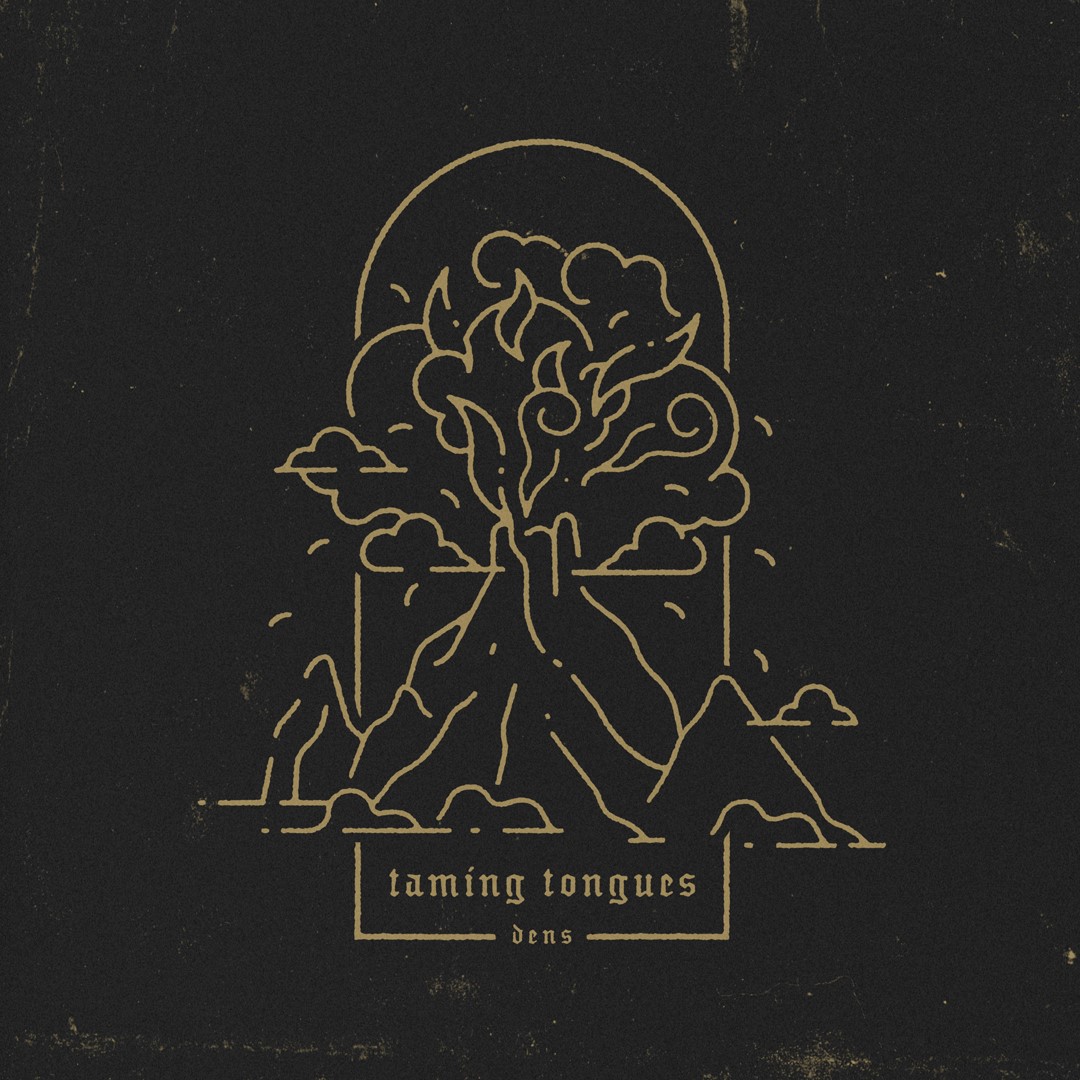 DENS have been making big strides since joining Facedown Records in 2018. No Small Tempest was a release I had the pleasure of reviewing, but frankly, I wasn't sure exactly what I'd be getting into. They'd been around for a while, originally working with Come & Live, but the band's sound had progressed to a heavier, more well-rounded sound overall.
And Taming Tongues only takes this formula and magnifies it. Trying to dissect this album fairly is like trying to solve organic chemistry equations; it's an album that is founded on intentional decisions, even on a minute level, and I hope to do the album justice by taking as much discernment into the review as the band put into these songs.
Taming Tongues has been out for several weeks now so this review may seem late to the table. There are a couple reasons for this (that are actually relevant). I was out of town traveling to Facedown Fest with American Arson and was actually in the van when this album dropped. My first taste of it was driving through the Rocky Mountains somewhere around one in the morning, trying desperately to keep my eyes open in the passenger seat. It's maybe not the best way to take in an album of such magnitude, but I distinctly recognized "Are" as one of the highlights.
The next day, I saw the band perform much of the album live and it was a great way to re-experience some of what I wasn't able to absorb the previous night (well, technically, that morning). In fact, it was probably one of the best ways to take it all in. Facedown Fest coincidentally served as a release show, so this was a rare moment to see the songs play out live.
Taming Tongues is meticulously-crafted. The song titles spell out "Even foolish men are wise when they learn to keep quiet", and that serves as a sort of thesis statement to the album. Lyrically, the album tackles the power of words and their ability to build and destroy. However, the titles themselves are not simply throwaway elements – even something a word as "are" is used carefully-yet-liberally in the track of the same name. Song-to-song transitions are stellar. Song structures are dynamic but don't completely dismiss popular appeal. Musically, the album spans metalcore, post-hardcore, progrock, arena rock, and post-rock. While a majority of the songs are "heavy hitters", "Are", "Keep", and "Quiet" exemplify the band's softer side and feel more contemplative. Elsewhere, Yet-esque breakdowns surface on "Wise", Touché Amoré-styled vocals open up "Learn", and all chaos breaks forth on "To". It's undeniably a heavy album, even if it's not quite on par with the "metal" arm of Facedown. Screaming is in no short supply here either, only blurring the line between rock and metal.
It's also worth taking a look at some of the specific lyrics so you can get a sense of just what this album is about.
"Foolishness spewing through cracks in the surface of my flesh
I've gone violet, I've gone violent
The sky's on fire, blotting out the sun
There's just a cloud of rage and it burns my eyes"
These lines from "Foolish" paint aggressive imagery of destruction. Our words can incite fires, and that's something that we can very easily overlook.
"Sometimes we speak of holy things with righteous conviction so recklessly
I'm afraid we forget that love is "the greatest of all of these"
If our actions always contradict
Every word flowing from our lips
Who are we then? Who are we then?
If we treat each moment carelessly
Can't see the forest or the trees
Who are we then? Who are we then?"
As I mentioned earlier, "Are" is one of my favorite tracks. There's something about this section in particular that is profound, and Laura McElroy from Comrades provides a guest feature here that solidifies this as an emotional apex. Of course, this whole song is a lyrical highlight.
"If I could learn true community
Goes hand in hand with wisdom
Then I would know the meaning
Of belonging to a family"
The chorus of "Learn" tackles an important topic in modern church culture. Isolating ourselves and avoiding accountability sets us up for failure, but wisdom is a communal practice.
"When You speak, the earth it quakes
When You speak, the fires rage
When all is quiet, there You are
When You speak, the waters flood
When You speak, the winds they rush
When all is quiet, there You are"
DENS enlisted a choir of their fans for the album's closer, and this repeated chorus is just so powerful. Perhaps inadvertently, it's a summary of everything that came before: God's words are more powerful than ours so it's important we put our words aside in favor of His. The fact the album ends by omitting the word "quiet", instead substituting actual silence, is a subtle but critical move on DENS' part.
DENS have released a behemoth of a concept album that solidifies them as one of the hottest upcoming bands on the Facedown roster. While this isn't their first rodeo by any stretch, Taming Tongues is rife with visceral lyricism, backbreaking aggression, earworm choruses, and a host of surprises. It's an album that covers all kinds of ground, and there are many areas that could cause it to feel disjointed. However, DENS excellently avoids this with cohesive themes, powerful instrumental transitions, and a level of dynamic songwriting that keeps a tight grip on listeners' attentions. Simply put, it's their finest work to date and it's one of the most compelling concept releases in the Christian market since Into the Sea.