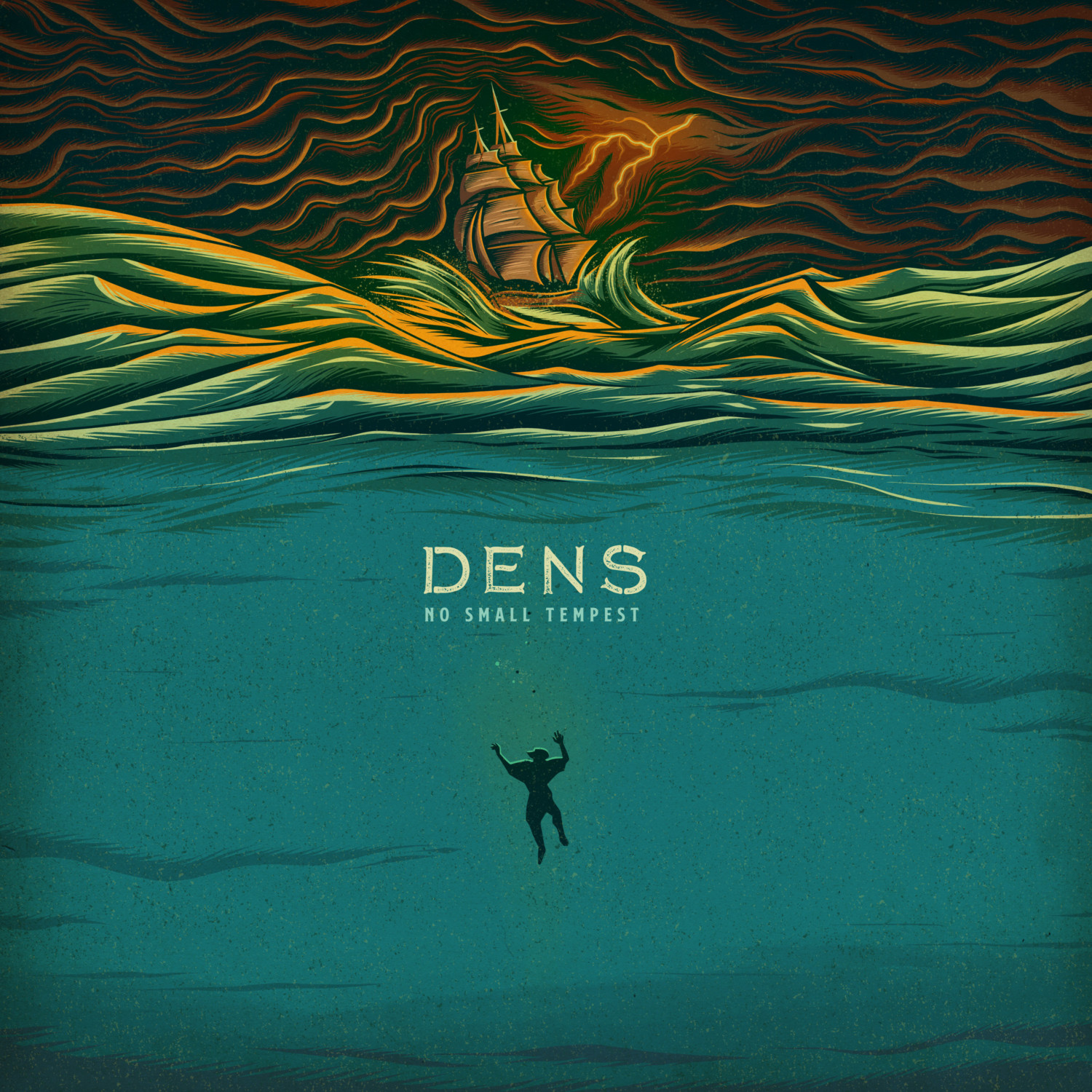 Facedown Records' choice to round out their roster with more "rock" band (akin to their defunct Dreamt Music side label) is arguably one of the wisest moves they've made in recent years. My Epic has been an outlier, but the addition of Attalus, Everything in Slow Motion, and Comrades has positioned the label against Tooth & Nail and ultimately broadened their reach beyond the seemingly-oversaturated metal market. The label has recently added Weathered as well, so it's certainly an exciting time to be a Facedown fan.
DENS is certainly a notable addition to the Facedown family. Their discography is equally as concise as it is promising; their independent debut LP "From Small Seeds Come Giant Trees" was released in 2016 and showcased a comfortable collage of indie and post-rock. A few singles followed, but it was ultimately the release of the single Will You Keep Out All the Sadness? along with their label announcement that truly captured my attention. Here, the sound became a fair share more aggressive than their previous releases, the lyrics more personal and compelling, the composition more alluring. That's not to undermine their previous work, but it was a noticeable shift and it certainly gave the band a distinctive edge.
Their follow-up, "No Small Tempest", introduces listeners to four new tracks of fiery post-hardcore sprinkled with hints of post-rock and progressive rock elements. Add in pensive, honest lyrics of faith, failure, doubt, and redemption and "No Small Tempest" certainly finds its home alongside bands like My Epic, sosaveme, So Long Forgotten, and Off Road Minivan.
Deadrise is our introduction to the EP, and it certainly fires on all cylinders. Blazing guitar lines glisten with reverb and overdrive, bass is subtle yet powerful, and the drumming is precise and technical. Vocals rest upon the median of singing and screaming, never too aggressive but certainly not angelically poppy. There are even some gang vocals thrown in for good measure.
The seven-minute epic (W)retched follows – it's a bit more subdued, with a stronger focus on ambiance. As you'd expect, the song does build, and the climax does seem comparable to some of what we've seen from Everything in Slow Motion. A segment of It Is Well closes out the track, augmented by an underlying post-rock foundation.
Sackcloth & Ashes arguably has the greatest potential for mainstream success – it's another high-octane track that melds post-hardcore, hard rock, and even early Paulson-esque mid 00's emo. Naturally, fans of Thrice and any slew of bands that peaked between 2005 and 2009 will enjoy this track. Certainly, the nostalgia factor is not a crutch here – but it's a welcome familiarity that is hard to overlook.
Vice & Virtue is a groove-heavy track that features some great tomwork, a mix of auxiliary percussion, and the passionate cry of "We're not innocent" that ends the EP. While the topic of anger has certainly been presented with clichés before, the Vice & Virtue instead assumes the position that we are not just in our judgment of others.
Ultimately, there's a lot to love on "No Small Tempest": the guitarwork is incredible, with the juxtaposition of wall-of-sound chord-shredding and technical riffs; vocals are passionate and dynamic; drums and bass create an incredible foundation for rhythmically-dense song structure; lyrics are provocative and strewn with biblical perspective. DENS borrow from a variety of genres and eras to create a sound that, though not lacking comparisons, certainly is still a very welcome interpretation of what modern rock should look like.