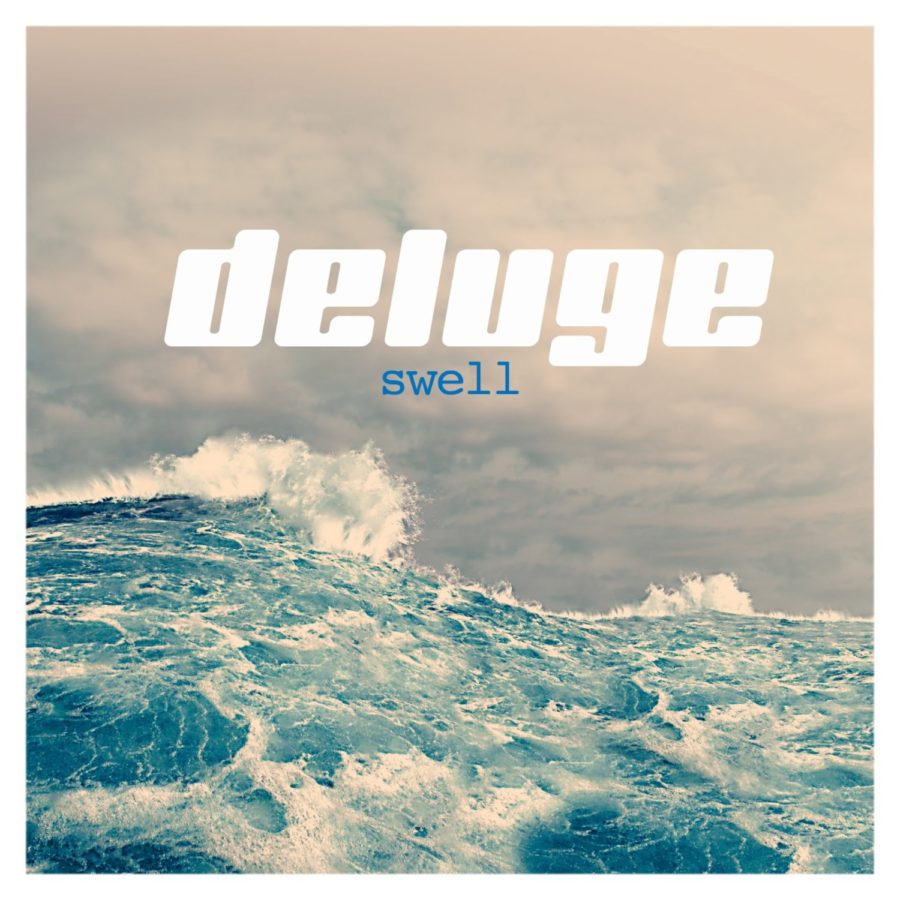 Artist: Deluge
Title: Swell
Label: Bethany World Prayer Center
Release Date: 4/17/12
Reviewer: Jonathan Andre
Tracklisting:
Lift Him High
Swell
Your Joy
Coming on the Clouds
Simple Offering (Intro)
Simple Offering
You Are Welcome
All Lovers of Jesus
He Rose
220 Song
We Respond
Healing is Here
Deluge is a Louisiana-based worship band; that have returned with their first live album and their third offering since their debut record in 2008. With many worship bands in the Christian music industry, including Hillsong, Planetshakers, Desperation Band and Passion; Deluge still isn't well known in the Christian music industry yet, and with a few listens, I'm finding it difficult to differentiate this band compared to others in the CCM/worship genre. Not that this is a bad thing, every worship album at its core is about the same thing, worshipping a God who is worthy of it, but in my opinion, Deluge doesn't really break any new or inventive ground, at times sounding repetitive in its lyrics. After I recent experience with Planetshakers' Heal Our Land, I was looking for another live album that wouldn't disappoint, with passion and energy similar to the Passion Conferences. With many reflective songs and most of them over 5 minutes, Swellis your typical worship album for fans of live worship, having a few standouts within an album of 12 songs.
'Your Joy' is the first single from the album, and is one of the highlights. As lead singer Jonathan Stockstill sings out '…Your joy overcomes when the world tries to pull me under…' I am reminded that as we abide in the Lord, joy will overflow in our lives, and the problems and troubles in this world won't compare to the relationship that we have with Christ. With dynamic guitar riffs and sound lyrical content, this song is also similar to '220 Song', the theme song of the annual 220 conference. '220 Song' is ananthemic cry to the Lord, proclaiming that '…I am free, You have broken chains none remain I have been redeemed…'As Jonathan boldly sings out the eternal truths about how we no longer live but Christ lives in us; I am immediately impressed at how the manage to mould a pure rock song with heartfelt lyrics. 'All Lovers of Jesus' is as lyrically mature as many other songs by many modern worship leaders. As I soak into the lyrics '…Glory to the name of the Lord, He is our passion, He is the reason we bring…', it is expected that I would name this song as another potential single for the album. With its heavy piano focus, I am able to be caught in the worship all the more; and with a simple tag at the end '…We just want to say we love You we love You, more than words can say we love You we love You…' I am able to lay down at the feet of Jesus and proclaim His name, knowing that I am His child, and He is my Father.
Most of the album is more than five minutes, and as I've said in my previous Planetshakers' review, the lyrics need to be creative, speaking of biblical truths about how Christ has set us free. The music production is once again terrific on this album, and the crowd energy is infectious. At times, the crowd energy makes it seem like they are a chanting to a rock concert. However lyrically, this album seems to be either trying to be another version of Hillsong or Planetshakers, or trying to mould and shape themselves into a band that is very directive and distinguishable between the rest of the worship moments within the market. When I look at Deluge, I am unsure about where they stand, if they are a worship moment like Passion, where they aren't a band, but a collective group of people that come together once a year to encourage each other, worship the Lord, and then as a result, an album is birthed; or they are a band first and foremost, with a goal of making albums. Some of the lyrics can be a little repetitive, and some can be pure genius, somewhat of a 'hit-and-miss'.
Throughout the rest of the album, lyrics can a little repetitive and cliché, with many lines reminiscent of songs before from other artists. The repetition of '…You are welcome here You are welcome here, spirit of the Lord, You are welcome here…' ('You Are Welcome'); '…He's coming on the clouds so lift your head up, lift your head up, He's coming on the clouds…' ('Coming on the Clouds'); as well as '…Let it swell let it swell let it swell real deep, let it move let it move let it show in your feet, let it rush let it rush let it set you free, let it swell let it swell…' ('Swell') either shows me that they want to focus on the repetition as a technique to encourage the listeners with simple stanzas so that they can worship, or they are lacking some creativity in certain departments of their song-writing.
As I listen to each of the tracks more and more, I am marvelled at how songs of lyrical genius can be next to other songs that seem to be mixed in a studio and placed directly in a live album. 'Lift Him High' seems to be sung in a studio (I know it wasn't!). With its over polished guitar sounds and energetic crowd, 'Lift Him High' has been seen in the church before, '…lift Him higher, He is mighty…all glory to God who is able…' (All Glory- Tim Hughes) as well as '…Jesus we are living to make Your name high…' (Your Name High- Hillsong). Because this concept has already been sung before, this song wasn't that creative and lyrically diverse, even though Jonathan sung with a continual passion and enthusiasm. The rap certainly is out of place on the song 'Coming on the Clouds', just like how Lecrae's introduction into Chris Tomlin's song 'Our God' was a disaster. Not only is both the chorus and rap sections are in different tempos, the mood of the song suddenly changes when the rap is introduced.
'Healing is Here' is a song that speaks about healing when we come to Christ. A simple song with repetitive lyrics, I was able to connect with this song in a way when I could not with the other repetitive lyrical songs on this album. I can't understand why, maybe it's the melody, the moments when the crowd just joins in the song, singing in abandon, crying out for God to come and heal them and move them from a life or running to a life of surrendering to the Lord. Whatever the case, this song is a fitting last song, and as Jonathan sings '…I reach my hands to the heavens, I lift my eyes where my help comes from, I look to You my rock my healer, I trust in You…', I am met with the knowledge that God is my rock and my healer.
Overall: Deluge's Swell has some awesome worship-moment tracks in 'Your Joy', 'Healing is Here', '220 Song' and 'All Lovers of Jesus'. Despite this short standout list; this album needs more work to move its way out of lyrical clichés, repetitious lyrics, and musical overproduction. Falling slightly into the hole that the last Planetshakers album did, this album is a step in the right direction for worship bands trying to compete with the popular Hillsong and the annual Passion albums. Fans of Planetshakers and Hillsong, as well as the Jesus Culture Band; would be encouraged by this album's worship.
RIYL: Jesus Culture, Planetshakers, Hillsong, Parachute Band
Buy the Album: iTunes/Amazon mp3