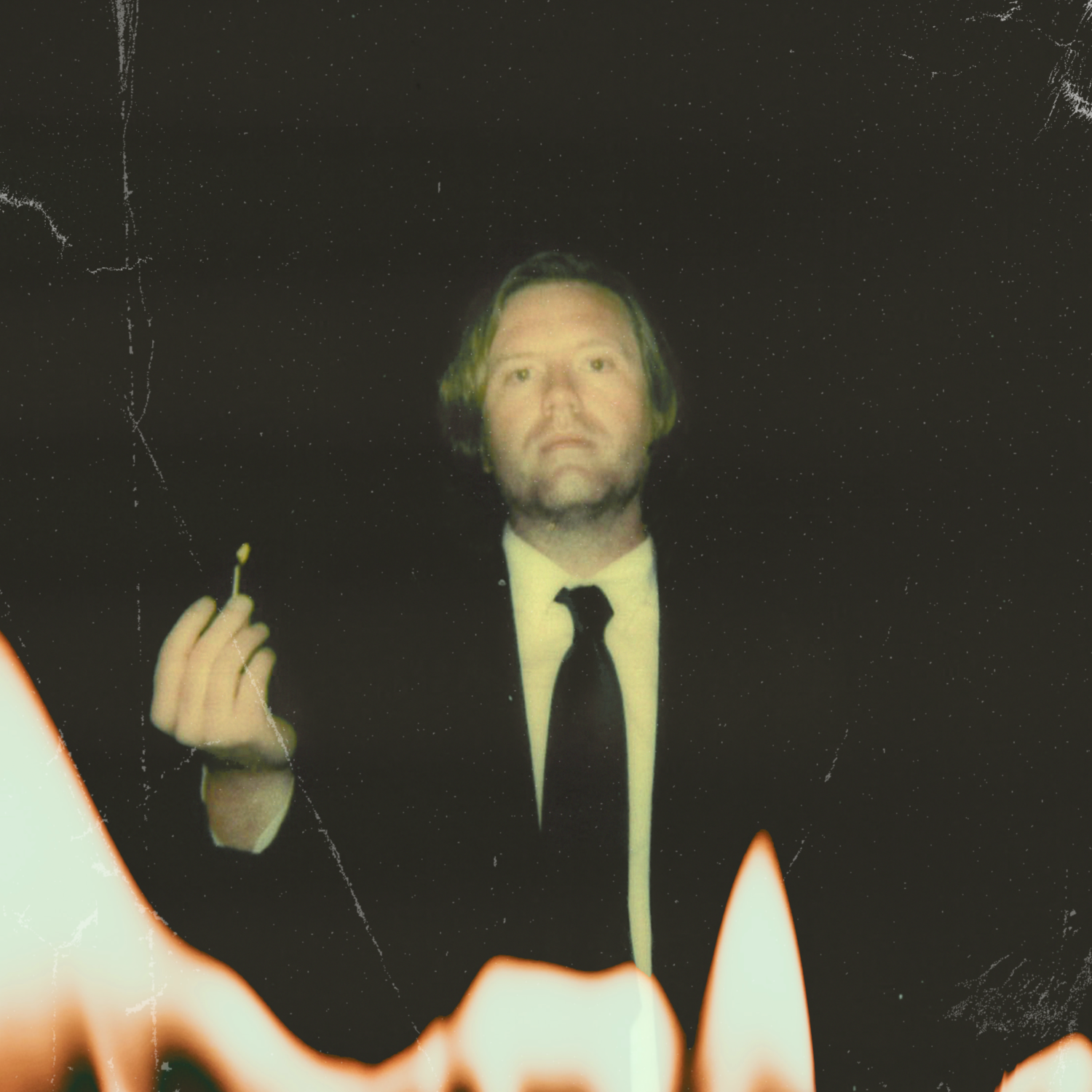 From the opening riffs of opener "Armadillo", you know this is going to be something interesting—dual harmonic guitar riffs in fuzzy tones. Vocals reflect Markham's alt country background, but this is clearly a rock record. His bio claims he was trying to return to the hard rock and heavy metal that made him happy as a child, and while that is certainly a tangible presence, it's filtered through his alternative consciousness. It's like the rock era of Starflyer 59 where they essentially wrote doom metal riffs but set them into the context of shoegaze songs. Jupiter James would be another point of reference in that regard. While not fully being a stoner metal album, this will likely appeal to fans of Nebula or Fu Manchu, but on the indie rock side of things.
Markham wrote and played everything himself, and what's more incredible than that is the fact that he wrote and demoed these songs in just over a week, and then recorded the album in 21 hours! The production fits the music—on the one hand it's raw, but somehow still manages to sound clean and professional. This isn't lo-fi, but it's not hi-fi either!
"Sleep In" showcases heavy riffing, with lyrics that clearly refer to the 2020 political scene and the lack of real dialogue amongst people who disagree. Truth be told, the song could be aimed at any number of positions, but the point is the unwillingness to learn anything different.
"Burnout" was the first song Markham wrote for the album after buying a Dimebag Darrell-endorsed guitar whose online ad claimed it would "unleash the lightning inside of you." While the track is certainly not a nod to Pantera, you can definitely hear the metallic riff underneath Markham's lazy Texan croon.
"Strawberry" is a fast-paced rocker, again with those fuzzed-out guitar tones kicking in. The track is—somewhat ironically—a plea to one's Significant Other for some quality time. Set against the backdrop that is the craziness of 2020, it makes perfect sense:
Hear me calling you
It's been so long
I will wait for you
To prove me wrong
And sing along
Little Strawberry
Can you make some time for us tonight?
And do you feel like going crazy?
I hope we make it out alive tonight
"Sun is Black Again" sees another heavy riff-rocker with lyrics that once again question those who appear to know everything, and therefore have nothing they can learn:
Tell me, what do you see
When your eyes are blind?
Can you find your way out?
Tell me who I should be
I don't mind
I ain't thinking for myself
Sun is black again
Look away
Look away
Is it so hard to know
Every little thing?
Is it dragging you down?
Sun is black again
Look away
Look away
"Devils" has a lovely classic rock melodic riff that weaves its way through lyrics about praying for the protection of angels while the devils are coming against. The song has a cryptic feel as it's clearly about a personal conversation of some sort. And while we don't know the details of the intimate conversation, we do know it didn't end well: "Practice what you preach is good, maybe take your own advice some time."
What's interesting is just how many questions are asked in these songs. It was the first thing I noticed when scanning through the lyric sheet. A full 75% of the songs here (9 out of 12) ask questions. More questions than answers! If that isn't 2020 in a nutshell, I don't know what is!
The album finishes with the sardonic "Happy Ending" where Markham struggles to come to terms with the pain and isolation of a bizarre year:
This is a Monday morning
Better not to go outside
Everyone has lost their mind
I can't believe it
This is another song
It hasn't been so hard to write
Set 'em up and knock me down
Keep it going
This is the final warning
This is the scene where everybody dies
Turn your head and look away
Start the record over
Probably not the happy ending we were looking for, but an honest one after all. I think that's a good place to end this review. Take Daniel's advice and start the record again. See links below for ordering info.