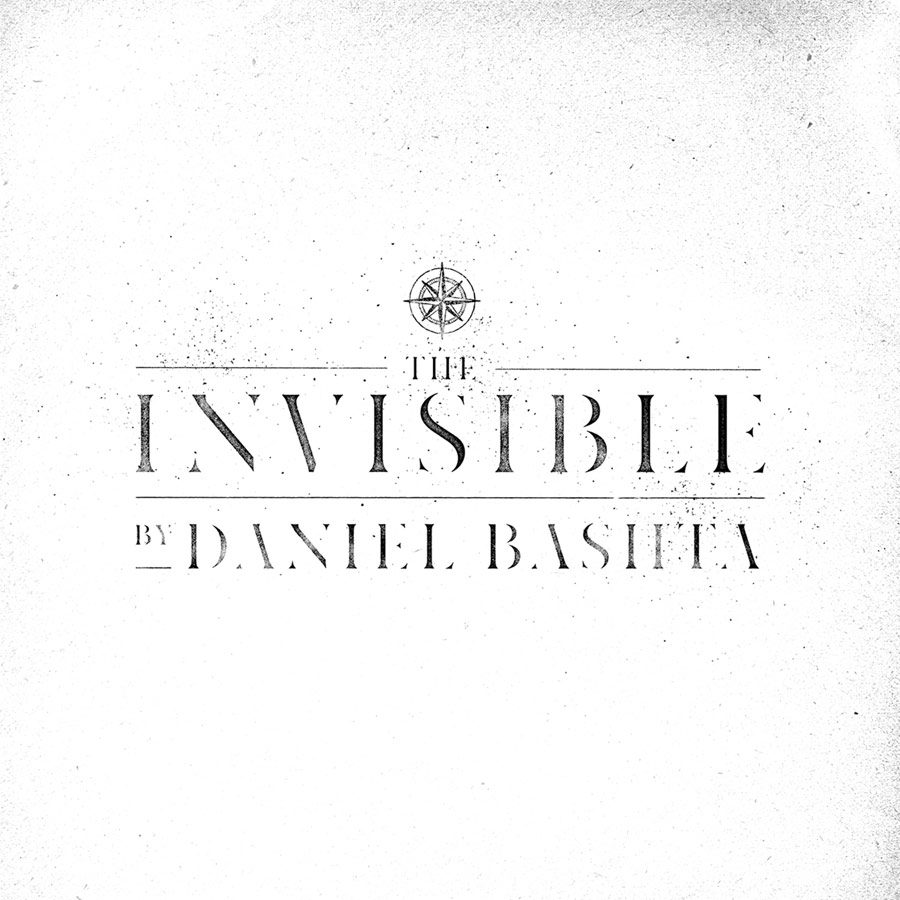 Artist: Daniel Bashta
Title: The Invisible
Label: Integrity Music
Release Date: 2/5/13
Reviewer: Jonathan Andre
Tracklisting:
I Want It All (Just Give Me Jesus)
Praise the Invisible
Deliver Us
Let Hope In
Undone
Great is the Lord
Suddenly
In The Ruins
By My Side
Behold the Lamb
'…my whole life, I've been part of these revival meetings, seen healings, all these crazy, beautiful things happen. Even in all that, I'm still searching for the real Jesus in my life. The Invisible is full of songs for a generation sick of singing songs. They don't really care about building mega churches. They care about revolution. They want to see their cities changed. God is looking for a generation full of conviction…' Songwriter of 'God's Not Dead (Like a Lion)', famously covered by both the David Crowder*Band and Newsboys; New Orleans born Daniel Bashta's radio and worship hit has certainly circled the globe to become on of the most popular worship anthems throughout these last few years. With a great amount of appraisal and praise for his first album on Integrity Music in 2011, Daniel's second label album The Invisible which released in February 2013 continues to carry on with the trend of using his powerful vocals coupled with keyboards and percussion to create a symphonic and orchestral sound as we listen to some of the most heartfelt and poignant worship songs of 2013. While many listeners may not necessarily know Daniel apart from his chart-topping radio hit, his songwriting as evidenced through The Invisible is some of the most personal throughout his career. Since his explosive hit during 2011, listeners are more attuned to his style of worship, with his distinctly gruff, mesmerising and passionate voice, where many listeners could need a little time getting used to the distinctness of his voice, similar to how Third Day frontman Mac Powell has a unique voice. From the anthem 'Let Hope In' to the poignant and lyrically straight-forward yet equally profound 'Praise the Invisible'; The Invisible is not your average worship album, and while these songs may not necessarily be sung in churches soon in favour of more popular artists like Kari Jobe, Chris Tomlin, Hillsong or Jesus Culture, Daniel's style of giving listeners music with a raw vocal element to it is enough to garner interest and expectation as we see The Invisible climb the worship charts since it's release in the first week of February 2013!
'Let Hope In' is the first radio single from The Invisible, and through Daniel's distinctive voice we are given a poignant melody about hope. In Daniel's case it was hope in the face of infertility for himself and his wife; the song still speaks to a variety of people as we, along with Daniel, declare the words over the barren places in our lives (whether it be home, work or family situations). Through light percussion and resounding drums leading to a big band type sound with trumpets and a riveting beat; Daniel's powerful anthem is destined to provide hope to millions of listeners in weeks and months to come. With listeners hearing the desperation and cries in his voice, 'Let Hope In' is certainly going to have its desired effect, sharing life and its experiences through situations relatable to listeners in a heartfelt and poignant way, with Daniel declaring with all his heart and might for God to '…let hope in, open your walls, hope conquers all…'. 'Praise the Invisible', the title track on the album, provides us with a worship track that while repetitive at first listen, reminds us of God's greatness and His worthiness to be praised. With an acoustic guitar and a passionate vocal, Daniel sets out to exalt Christ in His rightful place. The adoring and encouraging words of '…praise the Invisible, praise the Immortal One, praise God Incarnate, praise Father, Spirit, Son, for He is God, for He is holy, for He holds the keys to the grave and forever He will reign…' is a great way to start off any given day, knowing that in whatever circumstance we're in, God is forever praised and forever reigning on His throne. A sense of awe at God's majesty and wonder as we listen to this poetic melody, the lack of instrumentation accentuates the message and lyrics quite well. The album's most straight forward worship track, both 'Praise the Invisible' and 'Let Hope In' anchor the album full of worship songs for the church to sing in the upcoming weeks and months of 2013!
'I Want It All (Just Give Me Jesus)' shows us what true love is like as Daniel offers up a very personal song of surrender and longing with a whole lot of passion, heart, integrity and enthusiasm as he draws out intent and anticipation with every word sung. With strings and percussion and an ethereal voice, Daniel declares with passion and purpose to '…give me the real thing, not just religion, stir up my passion with more of conviction, I want it all, not just a portion, give me Your presence, not just some feeling…', something that every Christian should declare as they deepen their relationship with Christ. Not wanting something fake but rather something more substantial and impacting, 'I Want It All' will certainly be a motivational and encouraging melody for many listeners who may want to deepen their relationship with Christ, or are just looking for an honest melody without the added padding and theological words that can somehow make a song look spiritual when the theme of it is something very simple. Standing at 3:12 and with just a violin and some powerfully sung vocals and backing vocals by Daniel, 'Deliver Us' offers us a remedy '…for every heart that's scarred, and every heart that's torn…for every dark disease, for every broken dream…' While not necessarily singing about anything new, nor creating a song that's musically different; what 'Deliver Us' does accomplish is a moment when we realise that Christ can turn around the impossible and create in into something that's worthy of it being looked upon again as something God used to shape us into the godly men and women we are today. Daniel also delivers great anthems in 'Great is the Lord' and 'Undone', both giving praise to the Lord in a similar lyrical way as we hear Daniel declare '…great is the Lord, most worthy of all praise…' ('Great is the Lord') and remind listeners that '…the cross will never lose the power, it covers forever…' ('Undone'). While both these songs show listeners of God's great majesty and power, and the beauty and wonder of life given through death and resurrection; the musical differences of one being an anthem with electric guitars and percussion ('Great is the Lord') compared to a lightly acoustic melody ('Undone') showcases Daniel's musical ability to alter between the quiet and reflective, and the rousing and anthemic.
'Suddenly' is a cry of urgency from Daniel in the midst of violins and a looping percussion, sung to God as a desperation call for God's presence to reign in our lives; while 'Behold the Lamb' invites us into a moment of sombre praise through acoustics and a violin as Daniel presents a song of simple praise that could easily have been based upon Revelation, where we see Jesus's face and declare Him as Lord. Yet it is both 'In The Ruins' and 'By My Side' that are some of my personal favourites on the album, each reminding listeners of God's presence throughout all circumstances. With a hauntingly refreshing piano riff and a strikingly refreshing drum beat; 'In the Ruins' asks God to come and heal the world full of brokenness, uncertainty, pain and hurt, and through Daniel describing the pleas in the verses as it is contrasted with the chorus where He cries out '…in the ruins there will be singing, in the ruins there will be healing…'; we are constantly reminded that even if God doesn't take away the hurt and suffering, He will certainly use it for His glory. 'By My Side' is a great melody of testimony of God's faithfulness and goodness through all times as Daniel takes a page out of Tenth Avenue North's book to write a song based on all the good things God has done for us. Writing the song from our point of view declaring to God that He is indeed by our sides (as compared to Mike Donehey singing from God's point of view, that He will always be with us); Daniel's poignant songwriting is cleverly evident as He sings out passionately that '…You're my saving grace, You're my prince of peace, You're forever by my side, You are in control over all I know, You're forever by my side…' Something to remember, ponder and take hold of this Easter season as we soak in God's love for us all, 'By My Side' is a declaratory statement and prophetic testimony. As we claim the words to be true for ourselves, we bask in the knowledge that He will never leave regardless of our circumstances. Well done Daniel for such an open, transparent and encouraging song, and one of my favourites on The Invisible.
Overall: While Daniel Bashta may not necessarily be my first choice of worship artist, his efforts on The Invisible ought not to be missed as we hear one of the world's up and coming artists, especially after the praise and accolades regarding his hit single 'God's Not Dead (Like a Lion)'. From light acoustics to rousing anthems and not your average everyday 'cookie cutter' worship melodies that could (and most likely) be using a formula to write their music; The Invisible touches upon true relationship and not settling for fakeness as a thematic anchor woven throughout the album. A certain purchase if you enjoy worship artists like All Sons and Daughters, Leeland, David Crowder or The Ember Days; Daniel's second album release has certainly given me great curiosity to listen to his debut album (frankly before this album, I only heard 'God's Not Dead'- and not his version but both from Crowder and Newsboys). Sung with such enthusiasm and great passionate energy, Daniel's songwriting and ability to give us worship songs with heart and emotion is certainly here to stay. Well done Daniel for an enjoyable and motivating album, and a different, yet equally unique highlight of February 2013.
RIYL: David Crowder Band, Leeland, The Ember Days, All Sons and Daughters
Buy the Album: iTunes/Amazon mp3