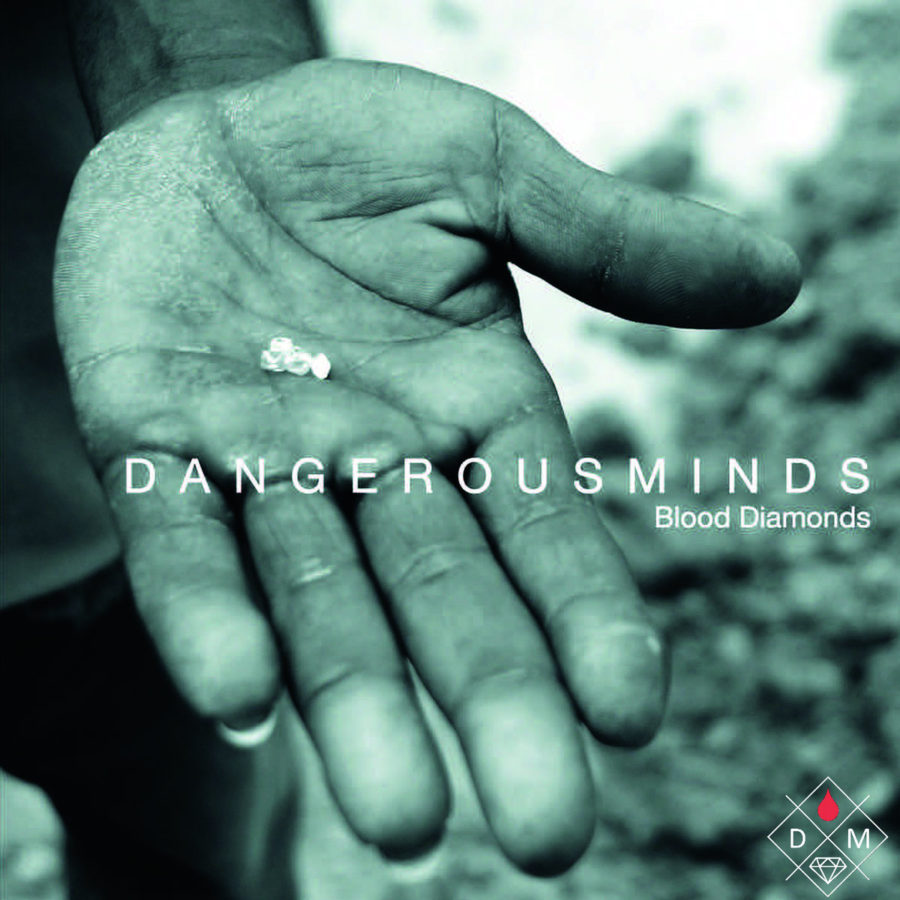 Hardcore bands are usually known for having short, but empowering tracks. Not nearly as short as some Grindcore bands (some having songs 5 seconds long), but at the same time not nearly as long as Symphonic or Doom metal songs. Bands that initiated the genre, like Minor Threat or Black Flag usually had Anti-Political lyrical themes, but since then, bands have grown to be more passionate. Like Earth Crisis and Sick of It All were passionate on the subject of Straight-Edge, Dangerous Minds is passionate about the Lord and Savior, Jesus Christ.
The album opens with "Introducing", which really should be called "Introducing (the King of Kings)". Introducing beliefs on the first track of an album or EP usually means the theme of the album, which it does, but it also shows just how passionate the track is. It is a great track to start the record with. It brings to minds the old-school SFHC (Spirit-Filled Hardcore) bands, Focused and Unashamed.
"Death Defeaters" has a tinge of Thrashcore in it. Bringing in Dynasty Vocalist Joel Muniz will give you some hardcore vocals, which go very well with the speed of things in this song. The bass guitar in this song is very thick making a very clear appearance on this album. You know when you can hear the bass it will probably be a great album.
"Blood Diamonds" brings the modern day SFHC feel, adding Sleeping Giant's Tommy Green to the mix. Bands like In Due Time, Call to Preserve and No Innocent Victim most likely influenced this track. The buildup that is then followed by a momentumus breakdown shows great musicianship. It is very cohesive.
"Establish Dominon" is very fast and still shows the bass in it! 'Get that Holy Ghost Heart Attack!!' At the end of the track, the band is terribly singing Linkin Park's "In the End" as a joke. It makes the album in a sense less serious but more fun for everyone. This track is something you want to mosh to.
"Brothers" really sounds like Dynasty, even though Muniz already made his appearance. Another band that comes to my dangerous mind (see what I did there) would be xLooking Forwardx. Though not as fast as xLFx the track still sounds legit.
"More Than Conquerors"  has Matt Salamane of the band LIV, which is the only band featured on here that I am unfamiliar with on this album. The track has an opening riff followed by Vocalist Marcel Muniz shouting 'More Than Conquerors' which follows a giant entrance into the song. 'Covered by the blood! We will OVERCOME!!!'. The drum fills sounds pretty similar to Brandon Trahan's drumming in Impending Doom.
"Take the Blame" features the vocals, however brief, of Nate Rebolledo of the Death metal/hardcore (not deathcore) band Xibalba. Xibalba might not be a Christian band, but I think that Rebolledo might be, as he was featured on Sleeping Giant track too. It starts with what Jared Dines calls the "Every Hardcore song intro ever" fill and then enter the death metal styled vocals of Rebolledo. The vocals sounds similar to xDISCIPLEx A.D.
"Hard Times" features Levi Lehman of fellow SFHC band Judgement X Day. The song is about two minutes and there is not much to say about it, other than it features Lehman.
"Ending" is just more terrible Linkin Park singing.
"Party Step" is a bonus track on this album and is probably one of my favorites. It's very lighthearted and just a song to jump around and fun to! They even throw in a solo, which almost never happens in Hardcore. The song brings to mind Kingston Falls' "Freakin' Extreme". 'Aww Yeah!'
Overall, it's a great album, but like many hardcore albums, it's too short. Hopefully, there will be a following EP or something to help with additional length.
For fans of: Sleeping Giant, Dynasty, Linkin Park (jk), Unashamed