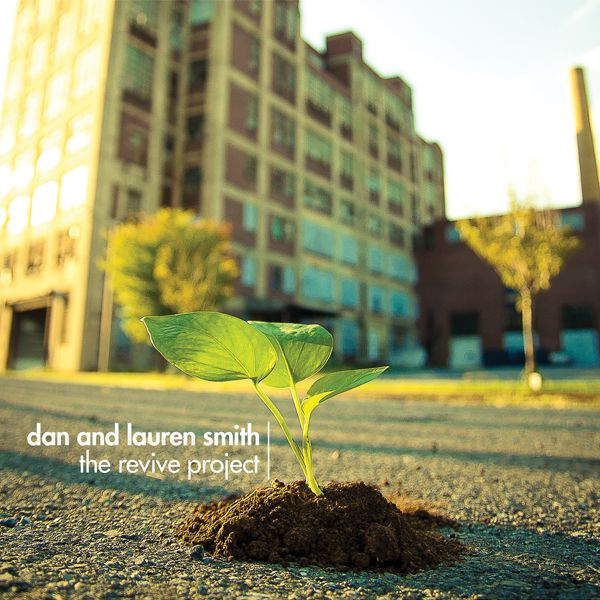 Artist: Dan & Lauren Smith
Title: The Revive Project
Label: None
Release Date: 9/30/2011
Reviewer: Joshua Hedlund
Tracklisting:
Everywhere
A Way Out
Beauty In The Broken
Awaken (Let The Whole World Sing)
Silence Speaks
Defender
Sound of Redemption
All Things New
In Your Hands
You Made A Way
This is not the Dan Smith who writes and performs "talk music" in Listener. Nor is this the Daniel Smith who has recorded a number of albums as "Danielson" and runs Sounds Familyre records. No, this is Dan & Lauren Smith, worship leaders at a church in Reading, PA, that is committed to bringing Jesus to what is considered the poorest city in the country. Half Kickstarter, half self-funded, The Revive Project is their new album, the proceeds of which are dedicated to their ministry.
The Revive Project is a collection of worship songs with a focus on God's ability to work in the lives of the broken and the poor, and a challenge to believers to let God use them for that work. The production is pretty good for a church worship team, and the music sounds like a cross between CCM-style anthems and almost-folky simplicity. Dan and Lauren share both lead and background vocal duties, and at times Dan's voice reminds me of Brandon Heath, while Lauren's is occasionally reminiscent of Brooke Fraser.
Kicking things off with a Lincoln-Brewster-ish guitar lick and Hillsong-United-ish drum rhythms, "Everywhere" declares God's omnipresence even in "brothels, bars, and drugs cartels" and "the stomach of a hungry child," with the refrain declaring "You hold the world in the hands of your promise / Everywhere you go, Lord give us eyes to see." Some songs pull directly from Scripture, such as on "Beauty In The Broken" when Lauren sings, "Blessed are the poor for theirs is the kingdom / Blessed are the weak for they shall overcome / Blessed are those who thirst in passion for you / For they will find you / They will find hope / They will find love." The song starts simply, but by the time we get to the bridge we hear Lauren's powerful vocals emerge amidst the layers.
"Awaken (Let The Whole World Sing)" is a more straightforward anthem with power chords and piano accents that sounds like it could have been written by Casting Crowns. "Silence Speaks" is a softer track driven by acoustic guitar more in the vein of Shane & Shane. The album closes with "You Made a Way," a peaceful track that reminds me of Andrew Peterson, confidently declaring "Through joy and trials, through hope and pain / You made a way for me."
Overall: From the kick-drum-pounding of "All Things New" to the quiet Psalms-inspired "In Your Hands", The Revive Project is ten tracks of original worship songs with a variety of modern CCM and worship influences. Dan and Lauren Smith bring hope to the broken and encourage their brothers and sisters to do the same. There weren't any particular tracks that stood out to me and there's not really anything exceptional about the album, but I don't really have anything to complain about, either. If you're looking for some original worship and want to contribute to a ministry seeking to help the hurting and impoverished, please check this out.
Listen / Purchase:
Bandcamp | Amazon | iTunes