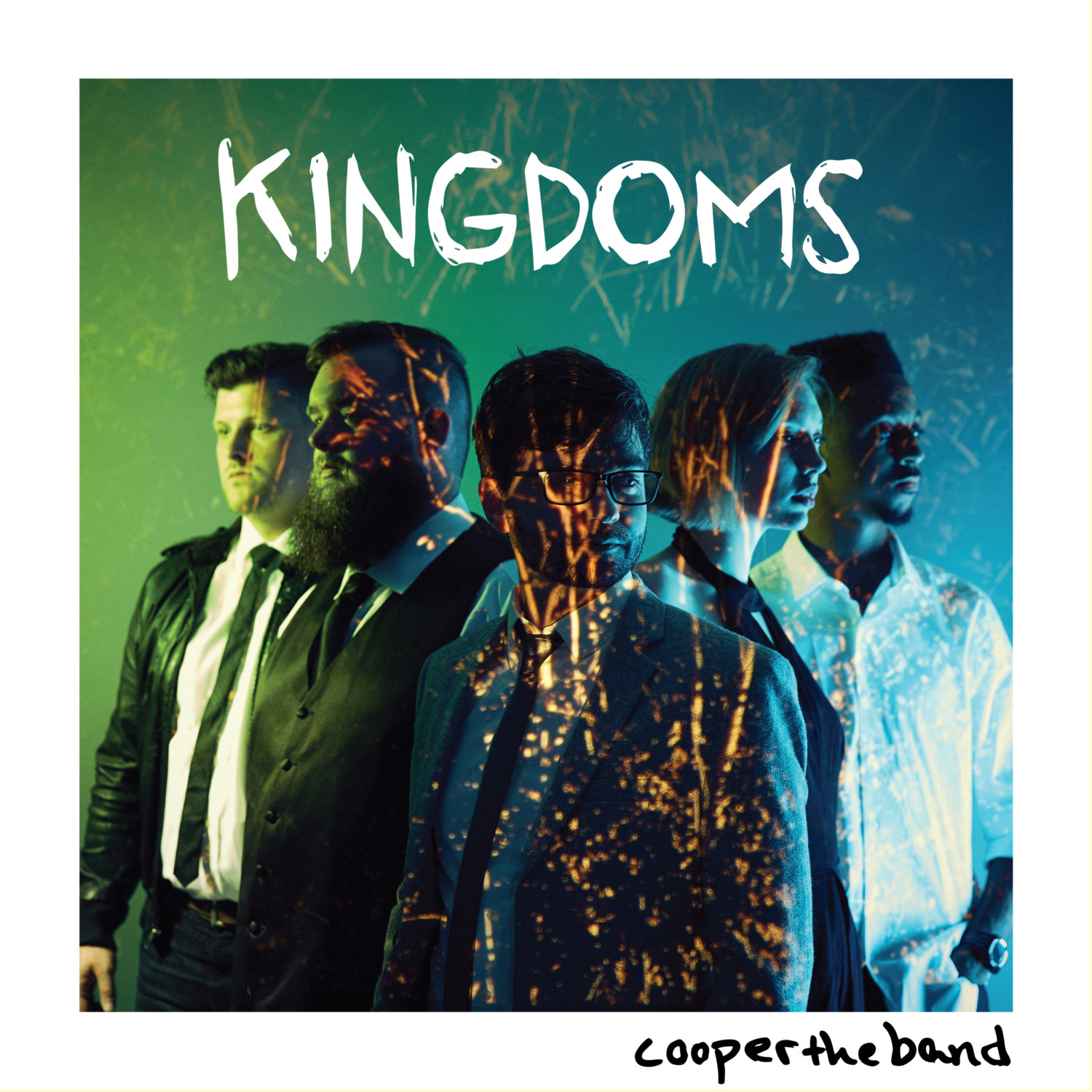 The press release labelled this as "Indie Folk Rock."  And while that is mildly accurate, it certainly doesn't tell you all you need to know.  Full disclosure: I'm a bit of 90s slacker kind of guy.  So indie rock to me means loud guitars, dissonant riffs, punk attitude and band photos that make it look like the members are made up of blind golfers.  Back then, Nirvana had come in and changed all the rules.  Alternative rock had overtaken the airwaves and become mainstream.  Indie rock was an even deeper underground version of alternative.  Fast-forward 2 decades and the situation has changed entirely.  You barely ever hear rock on the radio anymore unless it's an oldies station.  Indie rock now means anything that isn't rap or dance.  This, of course, while it may seem like a bad thing, actually allows for the underground music scene to become incredibly fertile and diverse.
Case in point here is coopertheband.  Kingdoms is their third release, and lyrically it is loosely based on the flawed, but very genuine life of King David.  The album features top-notch production, which is surprisingly good for this band from small town Tennessee.  The layering and blending of the instruments works well, with no one band member overpowering the others.  Having said that, a highlight of the album is the playful trade-off between the male and female vocals—Cooper Brown and Phoebe Scott, respectively.  Both are competent, but it's Scott's alto croon that makes me want to listen more.
While the band do not self-identify as a Christian band, I can't help but hear a slight nod to some modern worship stylings.  They may not be evangelistic, but someone in the band is listening to Hillsongs—or is it simply a common influence?  The singalong choruses lead me to believe they've been to a youth festival or two.  There are also hints of textbook indie pop (Bastille, Imagine Dragons without the shouting, Coldplay) and just a dash here and there of contemporary folk (Rend Collective Experiment, The Lumineers or The Welcome Wagon).
While the lead single for the album is "Rebels," for me the standout track—and incidentally the one that caught me by surprise—is "Undignified" with its snappy time changes in the chorus.