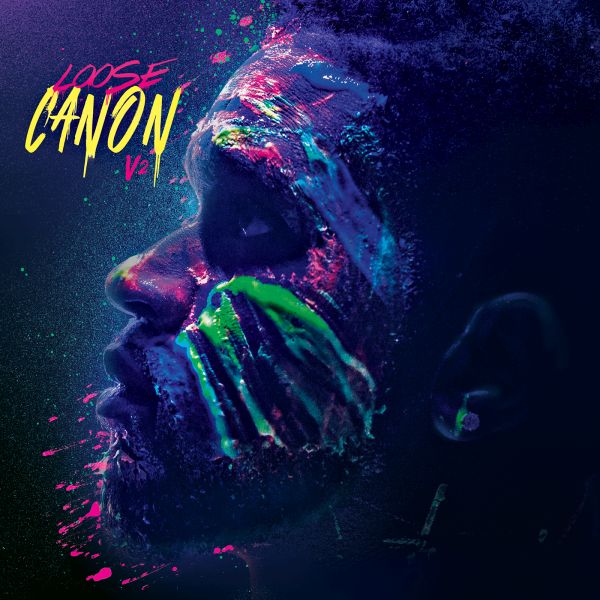 Artist: Canon
Title: Loose Canon Vol. 2
Label: Reflection Music Group
Release Date: 10/07/2014
Reviewer: Anthony Peronto
Tracklisting:
Go Off ft. Lucious
Motivation ft. Social Club
Trippen
Point Of View ft. Tragic Hero & Adia
Common Sense ft. B. Cooper & Mae Nu'u
Put Me On ft. Reconcile & Derek Minor
Dreams ft. Tony Tillman & J.C.
Reach Into The Night ft. TJ Pompeo & Shonlock (Bonus Track)
Motivation ft. Social Club (Extended Version)
"Rap fast when you should, don't when you shouldn't, stop embarrassing all of us."
So says Heath McNease on his song Skibbidy Bibbidy. Not all rappers can or should twist, a style of rapping where an emcee spits exceedingly fast. When you've got the God-given ability to do so, and do it well, then that's another story. When Canon, who enjoyed success with his first mixtape (The Great Investment) and features on Lecrae & Derek Minor's projects, released his second mixtape (Blind World) there was one track in particular that blindsided everyone…
From then on, Canon was either known as two things: The Christian version of Twista or the go-to emcee for demolishing tracks. But after his uneven first volume of Loose Canon, the Chicago-native decided to do something different for his debut album. A view of what shaped him as a person and artist, Mad Haven showed that Canon was worth more than just his rapid delivery, even stating on "Different", "Tryin to put me in a box won't do." Now, almost a year later, Canon is back with the second installment of his Loose Canon series.
The EP kicks off, bicycle-kicking Liu Kang style, with "Go Off." With no hooks in sight, Canon "goes off" on the track and states how he uses his gift for the sake of art rather than competition. Quality somewhat dips on "Motivation," not only for it's somewhat overbearing production but the song structure itself. Even if it features the always-welcome Social Club, and their imminent purchase of a sword on the HSN, the song just feels long. And while the extended version exacerbates that issue, at least the verses by everyone are spot-on. Now let me say this upfront: I like the occasional "turn up" track. So it's ironic that "Trippen," a song that vaguely states that Christians need to lighten up more, was my least favorite song off the EP. While the lyrics are weak and the production/hook is borderline obnoxious, two of the following tracks are a definite high point.
With improvements on all levels; in terms of production, features (Tragic Hero!), verses, and hooks, "Point Of View" and "Dreams" show Canon's transparency reminiscent of his work off Mad Haven. In light of the recent events of the Ferguson shooting, these two songs about racial profiling and police brutality are powerful and poignant. "God's plans vs. mankind's plans" is explored on "Common Sense," a solid track that's a nice break from the high energy found on the majority of the songs here. Speaking of high energy, the energy level of the New Orleans-inspired "Put Me On" is undeniable. Even if the theme, of how Christians and non-Christians don't know each other's cultures, isn't communicated strongly it doesn't take away from the passion that each emcee brings to the track. As far as the bonus track, "Reach Into The Night:" It's a different and solid song with good verses, but does anyone else agree the whole "Usher sound" isn't the best fit for Canon?
Overall: Canon may take a shotgun approach, trying to match the sound he's known for and the growth he experienced on Mad Haven, but even if LCV2 doesn't hit the bull's eye it's a big improvement over Vol. 1. While Mad Haven may be his best project so far, this will certainly please fans and serves as a good introduction to one of the more underrated artists in CHH.
RIYL: Twista, Bone Thugs-n-Harmony, Busta Rhymes, and any RMG artists