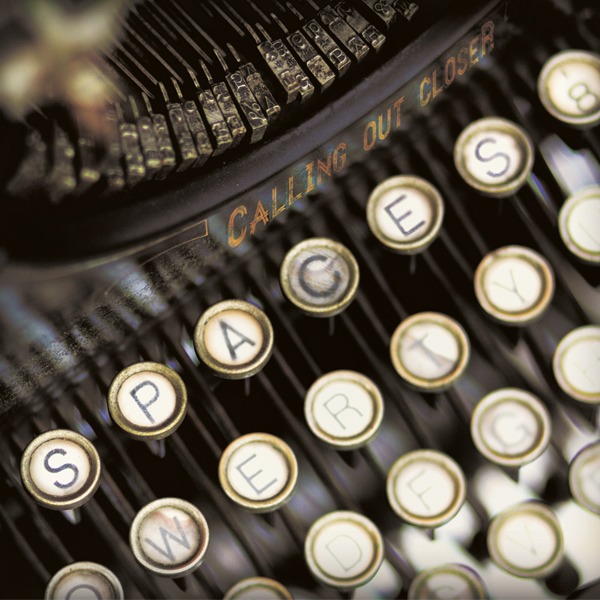 Artist: Calling Out Closer
Album: Spaces
Label: None
Release Date: March 23, 2012
Reviewed by: Cimarron Hatch
Buy The Album: iTunes / Big Cartel
Tracklisting:
1. The Burning Line
2. All In
3. Wishes
4. Caution and Crime
5. Spaces
Reading, Pennsylvania-based band, Calling Out Closer, is back with Spaces, their first new record since 2009. The band is made up of vocalist Ben Smither, bassist Chris Williamson, guitarist Tyler Laspopoulos, and drummer Zach Myers. During the last few years, Calling Out Closer has been crafting these five songs into exactly the thought-provoking and relevant music they wanted to bring to their fans in their return to recording.
Spaces begins with a progressive rock anthem called "The Burning Line," about wanting someone to take you back after a relationship has ended. I really like the passionate, almost growling, vocals on the song, along with the upbeat tempo. Next is "All In," which has a softer sound than the last track. Third is "Wishes." I found the rhythm of the song a little odd, and the falsetto voice mixed with strange background vocals in spots didn't help the song much. However, I did enjoy the piano melody mixed in throughout. Second to last is "Caution and Crime," a song about telling the truth, which features cool vocals. The final song on the album is the title track, "Spaces." I would say that Calling Out Closer saved the best for last with this fast-paced rock song that has more of the piano that made "Wishes" enjoyable.
Overall: Calling Out Closer is a band with a lot of potential to step up to a higher level. I enjoyed the instrumentation quite a bit, especially the piano since I am a big fan of piano rock, and the vocals are great as well. The songs really could have used a few more hooks here and there, but are enjoyable nonetheless. I think that waiting for over two years to release a new record will pay off for this band because now it will be easier to reach new fans through the social networking innovations and the "like"…literally.