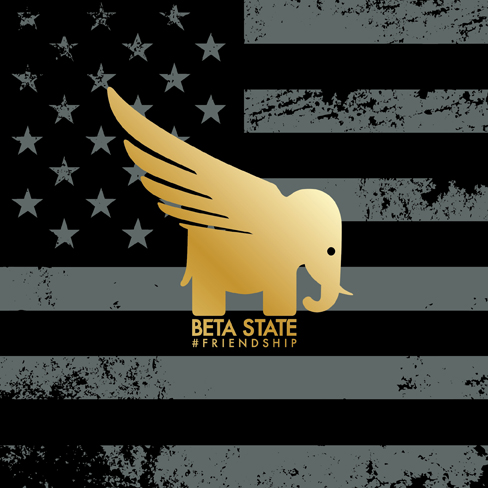 Artist: Beta State
Title: #Friendship
Label: Independent
Release Date: May 21, 2013
Reviewer: Jessica Cooper
Track Listing:
Weightless
Start A Clean Slate
Stronger Than Gravity
When I'm Too Weak To Know
Wait For You
Stay A While
Into The Lights
Carry You
Human
Nobody Knows
Unravel
Start A Clean Slate (Young Science Remix)
Wait For You (Young Science Remix)
Start A Clean Slate (Indo Remix)
Stronger Than Gravity (Indo Remix)
When I'm Too Weak To Know (Indo Remix)
Nobody Knows (Indo Remix)
When I'm Too Weak To Know (HighSociety Remix)
Carry You (On Being Human Remix)
In case you were searching for a band that sounds like 30 Seconds to Mars and Number One Gun had a baby…Beta State is that band, and I mean that in the most honest and appreciative way, because I love those bands. #Friendship is a collection of alternative-ambient pop rock that's fun to dance to, bob your head along with, and whatever else it is that you do when you find some all-around good music.
The remixes on the back half of this album have elements of electronica, trance, and dubstep, and remind me a little of Number One Gun. It's very poppy, but still driving and contains a lot of diversity. There's a strong sense of clarity and cohesiveness that shows the band members have a pretty good idea about how to create something catchy and familiar, but still personally styled. Tracks like "When I'm Too Weak To Know" and "Carry You" have an ambient, driving sound, but also have a balance of heavier parts that make this collection fairly dynamic and enjoyable.
Beta State addresses a broad range of general emotions that listeners can relate to: accepting people for who they are ("Human"); supporting those you love ("Carry You"); love ("Wait For You"); and starting over ("Unravel"), which is a Bjork cover, and a superb rendition in my opinion.
"So while you search for imperfections that I know are there / I want you to know I can't fight them all / And I'm far from what is perfect / But that's what makes it worth it for me / I'm human." – "Human"
"I see you there / I'm watching you fall apart / I see you stare as your heart crumbles / When all you have is a trail of what could've been haunting you / I'll be the light you see when hope is a far reach / And I'll be the one you need when it's just too dark to see." – "Carry You"
"Here's my song / Of where my heart went wrong / Letting go is not the end / Live your life and go and take your time / Find your soul again / I will wait for you / I will wait for you / I'll set you free to see the world as you need / I will wait for you." – "Wait For You"
"While you are away / My heart comes undone / Slowly unravels / In a ball of yarn / The devil collects it / And with a grin, our love in a ball of yarn / He'll never return it / So when you come back, we'll have to make new love." – "Unravel"
Overall: I'm pretty pleased with this release, and I've enjoyed listening to it non-stop for the last few days. It has a lot of great qualities, from production to overall composition. Simple and straightforward lyrics, great melody, and creative flow really pull this album together, remixes included. Get yourself a copy on their website or iTunes.
RIYL: Saosin, Number One Gun, Red Jumpsuit Apparatus, Anberlin, 30 Seconds To Mars, Lybecker.