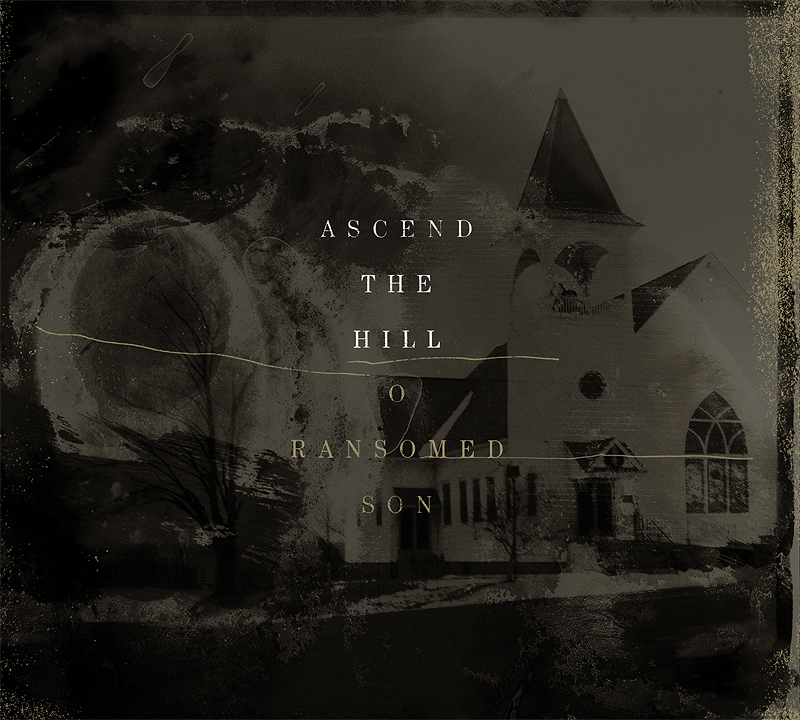 Band: Ascend the Hill
Title: O Ransomed Son
Label: Come & Live!
Release Date: 04/17/12
Reviewer: Josh Hamm
Tracklisting:
So Good to Us
Inheritance
Power In The Name Of Jesus
Whom Have I
Great Is Thy Faithfulness
Hear The Sound
There's No Greater Treasure
Even When I'm At My Darkest
Where Is Grace
You Have My Heart
Song of the Redeemed
Heaven Come Down
Ascend the Hill continues to create some of the best non-CCM worship music out there. If you're not already familiar with them, Ascend the Hill is part of the Come & Live! team, and this is their third album. It's by far their best release yet. I've always been a fan, but as soon as the first track hit me, I knew I was dealing with a different animal.
The first two tracks are two of the best on the album, and sound like a fantastic mix of Manchester Orchestra and So Long Forgotten. After those tracks it becomes more recognizable as the Ascend the Hill we've all come to know, but matured. The musicianship throughout is top notch, everything is tighter, more controlled, and more creative. The guitar work is impeccable, and there are even a couple of nifty guitar solos worked in. But where this album shines is in the drumming. It's the driving force behind each song, and it stands out, especially on "Hear the Sound."
The vocals, which I thought sounded out of place on most of the songs on their previous hymnal album Take the World But Give Me Jesus, fit perfectly on this album. It's still the same earnest, raw energy singing, but noticeably improved. There are also some boy girl duets, and of course, what everyone's been anticipating, guest vocalist Dustin Kensrue of Thrice on the song "Even When I'm At My Darkest." It's definitely a highlight song, not just because of his vocals, but rather because as a whole the song is one of their best I've heard. Musically, vocally, and even lyrically. I feel chills when he sings, "Even when I'm at my darkest, You know me all the same."
What I find disappointing about Ascend the Hill, although this album seems a step up, is that the lyrics are lacking in creativity; they are better than most generic worship songs, but there is a lot of repetition and nothing I haven't heard before. Still, they are delivered earnestly, and I still felt moved by some of them regardless of clichés. One of their worst examples is the closing song, "Heaven Come Down." It's tired material, as he sings "Heaven come down and fill this place," but it's already been done better: better poetically in Sleeping At Last's "Heaven Breaks" and better as an accessible worship song(with virtually identical lyrics) in Daniel Bashta's "Heaven." At 11 minutes, it would have been nice to have a less generic song.
This is one long album too, about 70 minutes. This is great, because there are a whole bunch of great tracks, but it's also been one of my biggest concerns with Ascend the Hill since I got their first CD. They suffer a bit from what I call "Hillsong Syndrome," which is the tendency to create an album of songs which are extremely similar, in vocals, lyrics, music, there's not much diversity. This isn't necessarily a problem, especially when the musicianship is as good as it is here, but when the songs are so long, with quite a few 5 minute or longer songs, listening to the album straight through can be tiresome. After the first three songs I was burnt out and had to take a break.
That being said, this is still a fantastic album, O Ransomed Son is great as a worship experience and as an auditory experience. There's really only one poor song, "Where is Grace," which just features guitar strumming and odd reverb enhanced vocals that sound out of place. Highlights include "So Good to Us,""Inheritance," "Hear the Sound" and "Even When I'm At My Darkest."
Overall: This is the best Ascend the Hill album yet. It's got phenomenal musicianship, improved vocals, including some by Dustin Kensrue of Thrice. The lyrics are pleas of worship passionately cried out, but are not pushing boundaries creatively. It hits you with raw energy, and barely lets up throughout. If you want a great worship experience which doesn't sacrifice musical integrity, don't pass this up.
RIYL: The Glorious Unseen, Great Awakening, The Ember Days, So Long Forgotten