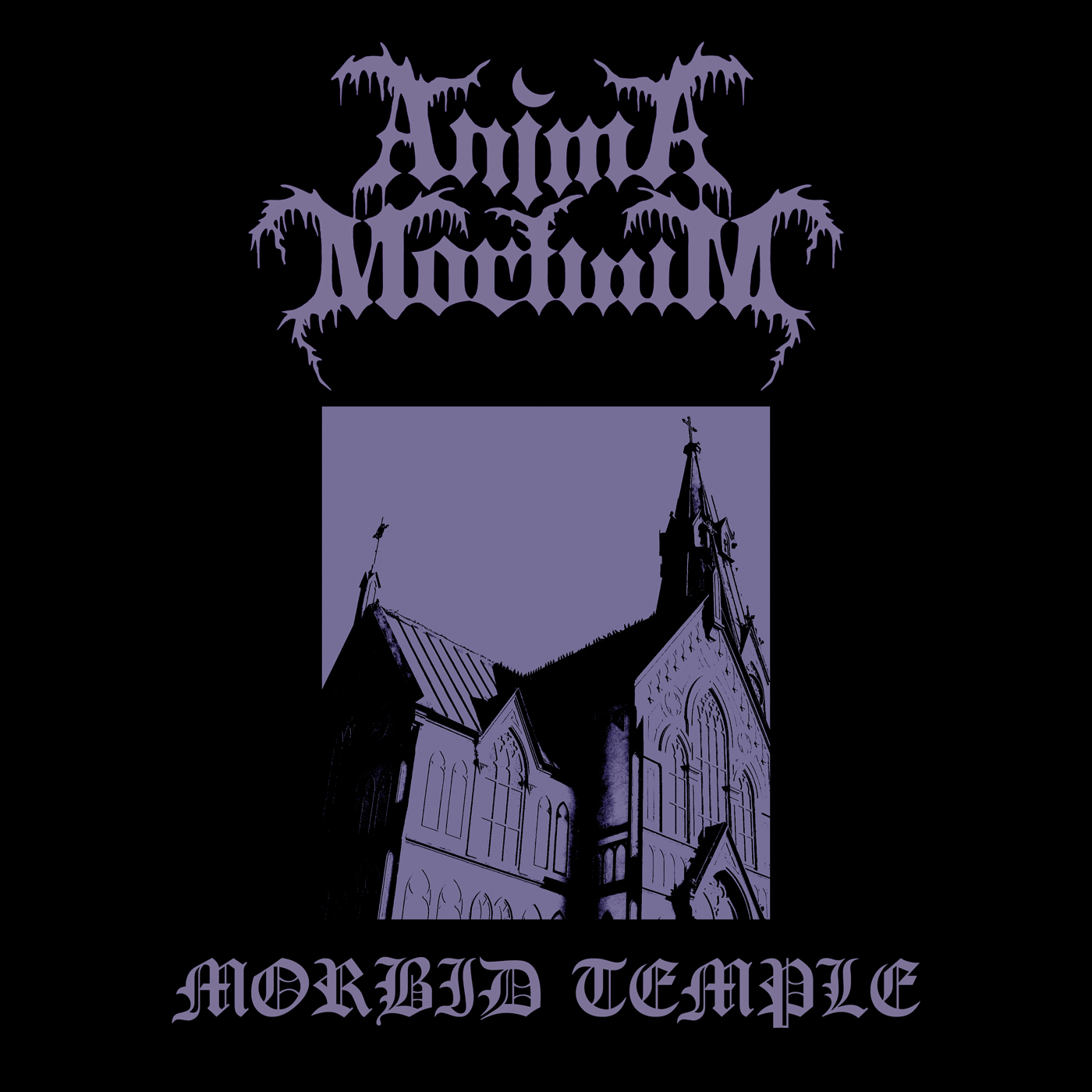 With the development of the black metal genre into an ever-splintering family of subgenres (symphonic black, atmospheric black, blackgaze, folk black, traditional/harsh), there's been a lot of room for diversity. However, and probably as a result, those artists who take the traditional sound have become fewer and fewer. Hailing from Chile Anima Mortuum take their stylistic nods from Venom and Bathory (instead of Emperor or Pyramids), and seem keen to keep the traditional sound alive.
Morbid Temple is a newly released 4-song demo, and it does not disappoint. The only letdown is that there are only 4 songs, and the first track is 46-second haunted synth intro. Track 2, the album's namesake, churns out mid-tempo (think early thrash) riffs but with those darker, almost crust punk-like guitar tones. "Black Shapes of Doom" is next, and no it's not a cover of the Trouble song. Slowing the tempo down even more, it has an almost traditional heavy metal vibe except for the snarled vocals and those ever-present eerie guitar tones. The final track is "Desolated Night" and this time the tempos are sped up a bit, even including some blastbeats, and yet the sound is still pure BM, just at accelerated speeds.
For a demo release, the production values are of top quality. What the release lacks in longevity it more than makes up for in intensity and quality. This is some of the better black metal I've heard in quite a long time. Unfortunately, I don't have a copy of the lyrics, so I'm unable to comment on that aspect of the band's output. For some reason, I'm only catching onto the band now, even though they've been active on-and-off since 2003. Here's hoping for more!