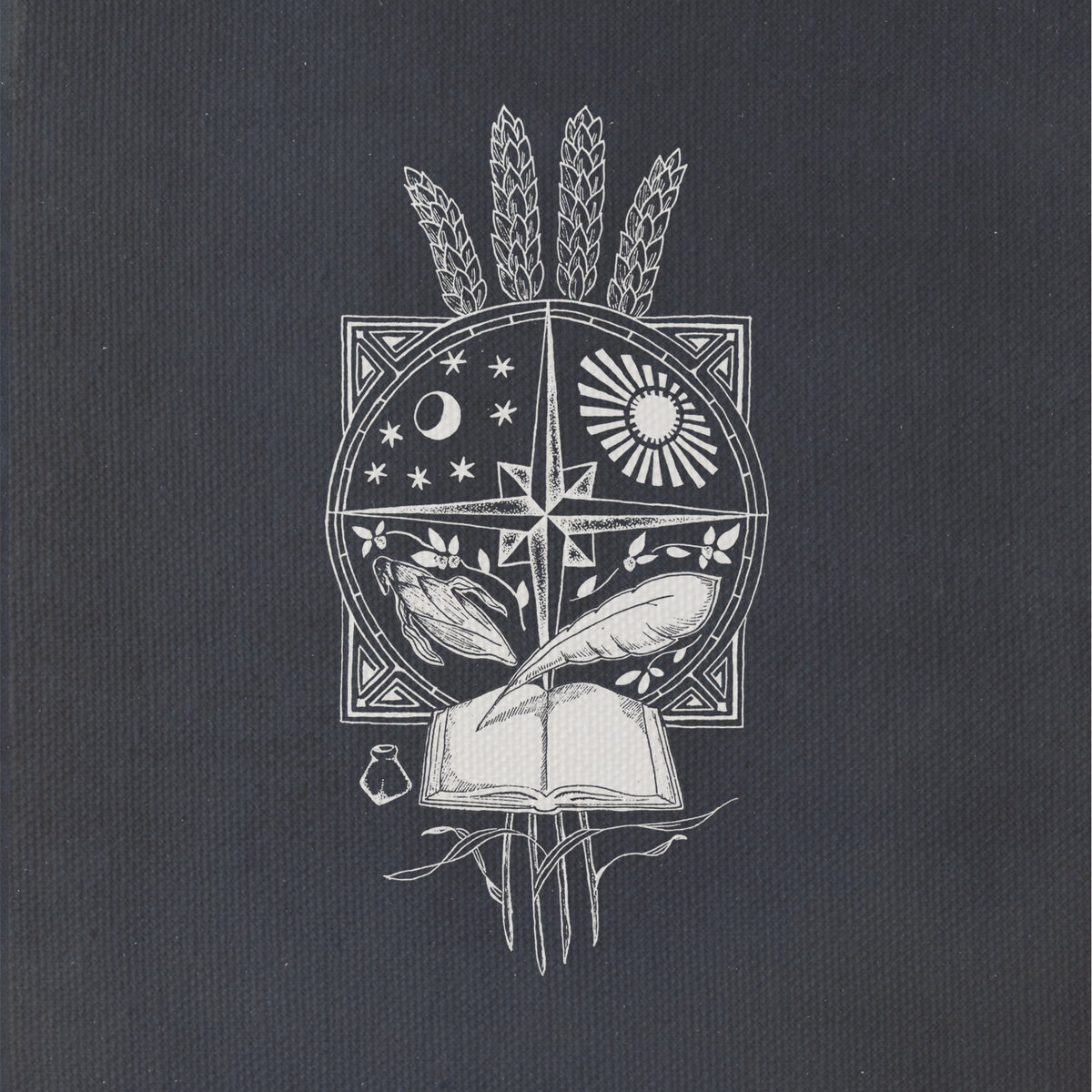 It's hard to fathom how a band with no social media presence has garnered over 3,000 monthly Spotify listeners, but Adjy has somehow pulled this off. Their unique, percussion-driven chamber pop is seemingly-niche, but it's hard to deny the allure of a band with incredible talent and mystery alike.
What we do know is this: Adjy is fronted by Christopher Noyes who began a similarly-styled project a few years back titled Solia Tera. Solia Tera was in many ways similar to Adjy – the emphasis on unique instrumentation, like trumpet, vibraphone, and auxiliary percussion, earned comparisons to the defunct Anathallo. The recording were a bit raw and seemed to draw some vocal grit from pop-punk and emo bands of the late 00s.
For reasons unknown, Solia Tera translated into Adjy and underwent a bit of a change in sound. The group's Grammatology EP, released on Flesh and Bone records, is all-but-hidden from the world (apart from YouTube videos). Its sound is crisper and more balanced; production is cranked up a few notches; electronic elements are out in full force. The band followed up with a two-song EP before signing to Triple Crown Records and releasing Prelude (.3333) in 2016.
Prelude is a hefty release.  At four songs, it manages to cover 24 minutes of content (close to a full album from a typical band) and is packed with cryptic and enigmatic lyrics which refer heavily to philosophy and the difficulties of meaningful communication. You'll likely need a thesaurus, and possibly genius.com, to unpack some of the content here.
Musically, the EP is no less impressive – song structures are varied and progressive. Auxiliary percussion is the backbone of many parts, augmented by strong use of keys and synths, careful basslines, and a generally full sound.
Sadly, the group has been fairly quiet (apart from a few shows, including an Audiofeed performance in 2017), but they've set the bar extremely high with Prelude and fans certainly are craving more.