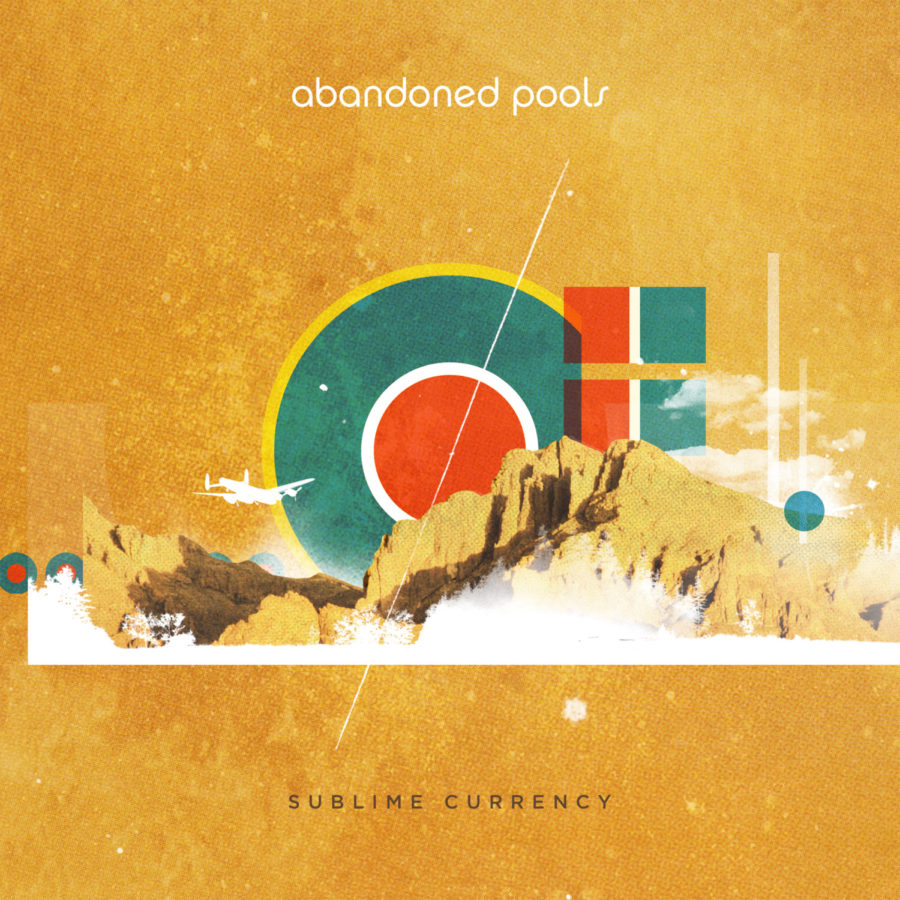 Artist: Abandoned Pools (Spotify)
Title: Sublime Currency
Label: Tooth & Nail
Release Date: 8/28/12
Reviewer: Carter Fraser
Tracklisting:
Sublime Currency
Hype is the Enemy
Unrehearsed
Behemoth
9 Billion
Autopilot
In Silence
Marigolds
Legionnaire
From Long Sleep
In Shadows
The Christian market is quite a unique entity. It's an odd subset of mostly disparate outfits held together by shared faith, not style. I mean, where else could you have a wildly successful tour with power-pop/rap TobyMac, hard rock Skillet, and alternative rock House of Heroes? It's not that there aren't secular listeners that listen to artists of all types, but where else do you see them routinely grouped together like this? It's a unique "scene" where the "scene" isn't held together by the actual music. That's a blessing for Abandoned Pools, because he (Tommy Walter) certainly doesn't fit the current sonic landscape of the scene he's trying to drop into. And he is dropping in—he's made music for well over a decade, first with Eels, then under the Abandoned Pools moniker starting in 2001. Why he's decided to enter the foray now remains unknown, but his success is all but guaranteed.
I'm not aware of any artist in the Christian market that has ever tried quite the sound Tommy Walter is going for. Paper Route is in the same vein, but there are noticeable differences. In the past Abandoned Pools sought to fuse hard rock with dream pop, yielding interesting results, but now the hard rock is all but gone. Sublime Currency then is essentially then a synth pop album. Everything is washed with a refreshing electronic drone, and the guitars are as clean as they can be. However, traditional drums make frequent appearances, giving everything a noticeable rock foundation. The vibrant pop aesthetics are remarkably successful in being exuberant, yet never obnoxious (see the explosive title track and lead single). In some ways, it feels like a simple indie rock album that was given an electronic makeover, but in all the right ways. The melodies are endearing and tinged with a familiar nostalgia, and the whirring synths bring everything together into one cohesive piece.
Walter's vocals are bound to be a source of reservation for many, however. His voice has always sounded mechanical, but Sublime Currency does see him at his most robotic. Sometimes this may be due to some auto-tuning, but just often it's voice effects, and the vocal editing is much more fitting when there are already heavy electronic undertones. At times Walter's raw past cuts through, such as on "9 Billion" and "Legionnaire," which come off as throwbacks to some of his earlier work filtered through a newfound optimism. On the other hand, these are also each bordered by some of the slowest tracks on Sublime Currency. "Behemoth" is destined to be a radio hit with its expansive chorus with the ever-ambiguous, "tonight / a current blows inside my conscience / you are my guiding light / you are my sunshine." My guess is as good as yours whether or not "you" is "You," but more than likely the line was designed to be as versatile as a mainstream-era Switchfoot song. The closer "In Shadows" is another highlight, though bearing suspicious similarity to Deas Vail's "Surface."
Overall: It'll be a shame if Sublime Currency doesn't succeed. While it seems like there could be numerous moments where Walter's act might fall to pieces, it never does in the slightest. At its best, it's a pop album as heartwarming as they come. Though there may be still enough turnoffs present for a number of listeners, I'd encourage you to give Sublime Currency a try. It's a new sound for Christian market, and a very welcome one at that.
RIYL: Paper Route, Falling Up, Joy Electric, Capital Lights, fun., M83, Starflyer 59, Owl City