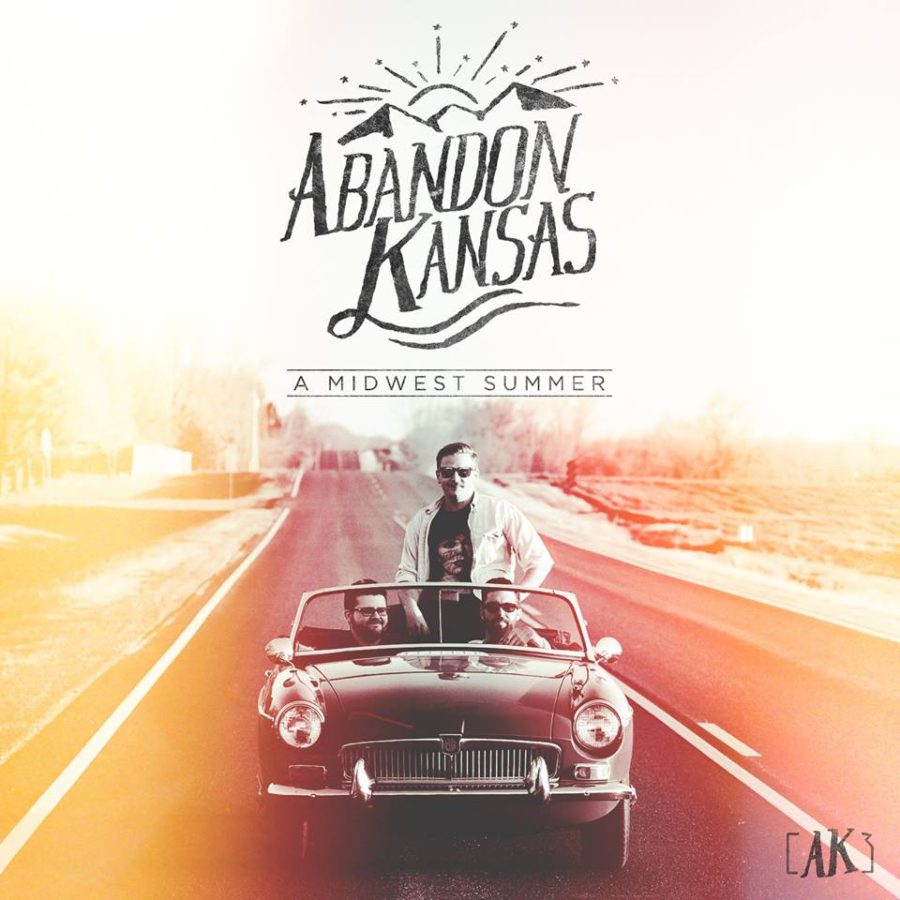 Artist: Abandon Kansas
Title: A Midwest Summer
Label: None
Release Date: 6/11/13
Reviewer: Cimarron Hatch
Buy The Album: Bandcamp / iTunes / AmazonMP3
Tracklisting:

You + Me + The Radio
The Chase
Marching Around Me
After leaving Gotee Records earlier this year, Abandon Kansas released A Midwest Summer to give fans a taste of what is to come from the newly independent band. They have undergone some personnel changes as well, with Jeremy Spring (vocals/guitar/keys) and Nick Patrick (bass/vocals) remaining as permanent members. Throughout these changes, the band is still maintaining their unique and great sound.
Beginning with infectious "oohs" and piano, "You + Me + the Radio" was this summer's perfect jam. With lyrics about road-tripping and romance, this song can be related to by many listeners. I enjoy the band name puns in the chorus: "We could find The Cure, / Or stay right here in Depeche Mode. / Turn it up as loud as it goes, / Heartbreakers rattling windows / All the way back home it's you and me, and the radio." An interesting video for this song was also released, and can be watched here.
"The Chase" is a fairly dark and mysterious song about pursuing a person, then cutting and running when they return any hint of the feeling. The instrumentation is mildly spooky which works great with the lyrics: "I"ve got you where I want you, / Now I'll be on my way. / I'm in it for the chase." This is my personal favorite of the three songs.
"Marching Around Me" is an upbeat worship song with lots of drums and echoed vocals. The lyrics create good imagery throughout: "I'm a captive without a rescue, / Your love's an army / Marching around me, / I can't escape this and I don't want to." Abandon Kansas released a video for the song which was directed by Isaac Deitz and filmed on location in the Mojave Desert. Watch it here.
Overall: Abandon Kansas has released three incredible songs on A Midwest Summer. All of the instrumentation is perfectly done, the lyrics are meaningful and creative, and the vocals are flawless. I'm very excited to see what's next from this band, and I'm sure many other fans are too. I highly suggest supporting this music. It's well worth it.