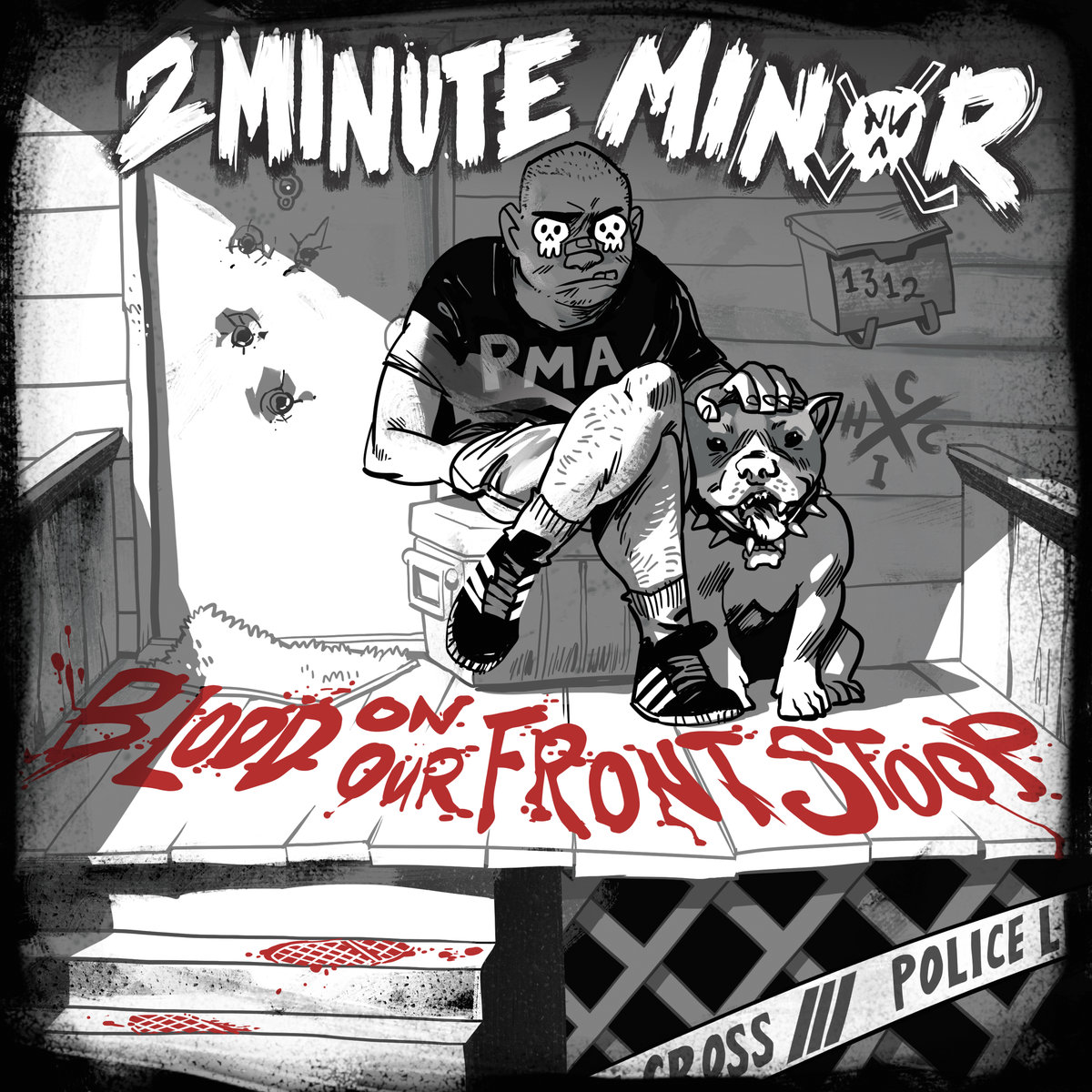 Like a Chuck Norris roundhouse straight to the kisser, one might wonder, where the heck that ferocious beat down just came from. 2Minute Minor in similar fashion, lets loose a barrage of straight to your face, knock you on your butt hardcore punk tracks.
From deep in the heart of Chicagoland, comes a band that doesn't mess around. The passionate and fired up Wiley Willis takes us through a quick, yet rowdy 13 track blistering punk rock journey. He addresses many important social and moral issues and he also isn't afraid to sing about his faith in God. The band is comprised of Christians and non Christians but Wiley remains upfront about his beliefs and you can hear his passion in every song. He puts on trial many issues such as homelessness, corrupt inner city politics, and even pays homage to a former Blackhawks hockey player in one song.
Song 1 Victory is ours, starts with an announcer broadcasting a Blackhawks game during a Stanley cup playoff game. The drums come in quiet over the announcer and then the bass steps in pounding away with a killer bass line and some reverb guitar that builds up anticipation to the start of the album. The one thing that stands out, which will be clearly heard over the next 15 minutes, are the punchy bass lines and the thick guitars. The unique thing about these guys is that they now boast 3 guitarists and their bass player is a power lifter. That in my opinion just adds to the ferociousness of his playing.
Now back to the start of the album. Wiley starts out with a shoutout to the working class and the skinheads. The guitar rips and the drums are frantic as Wiley sings about standing up for what is right in the face of adversity.The songs roar along, most are under two minutes, but Wiley and company have no trouble speaking up and speaking out against the issues of today and the issues threatening the mean streets of Chicago. Their own backyard is their battleground and these 6 guys are the real deal. With PMA (Positive mental attitude) as their calling card, these guys walk out onto their front stoop and refuse to wave the white flag of surrender.
Do yourself a favor and get this album now. It may only be 15 minutes long, but have no fear, it wont leave you disappointed. But wait, there will more high octane, high speed, seizure inducing songs expected in the fall in the form of a split album with the left coast hardcore punk band Cross-check. So allow these 13 songs to sink in and may these songs be the soundtrack to your battle cry for 2018.
This album gets 5 stars, mainly for the important stands they take on each track and also the gang vocals do not disappoint. I'm a real sucker for gang vocals. They also have some rad guest vocalists on the album. The singer of Decline, Ruben of Through and Through and a former member of Anti world system make an appearance. Do yourself a favor and pick this up the day its released.
This 13 song release will be invading your ear drums on Friday May 11 and it will also be available on vinyl. The Cross-check split will also be ready to spin on vinyl later this year.