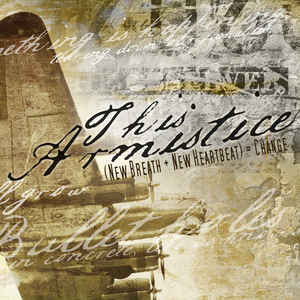 Hey everyone. In case you missed last week's introductory review (about Good Luck Varsity,
which you should definitely read
), I'm doing a throwback review series – mostly pertaining to bands who new made it into the spotlight before breaking up but who I think deserve a listen. If you have any examples who fit the mold, let me know! This week's feature is the excessively-titled EP (or LP? I'm not really sure) (New Breath + New Heartbeat) = Change by This Armistice.
History
This Armistice was a short-lived ambient and post-hardcore band whose discography was a paltry two releases.…
Continued →