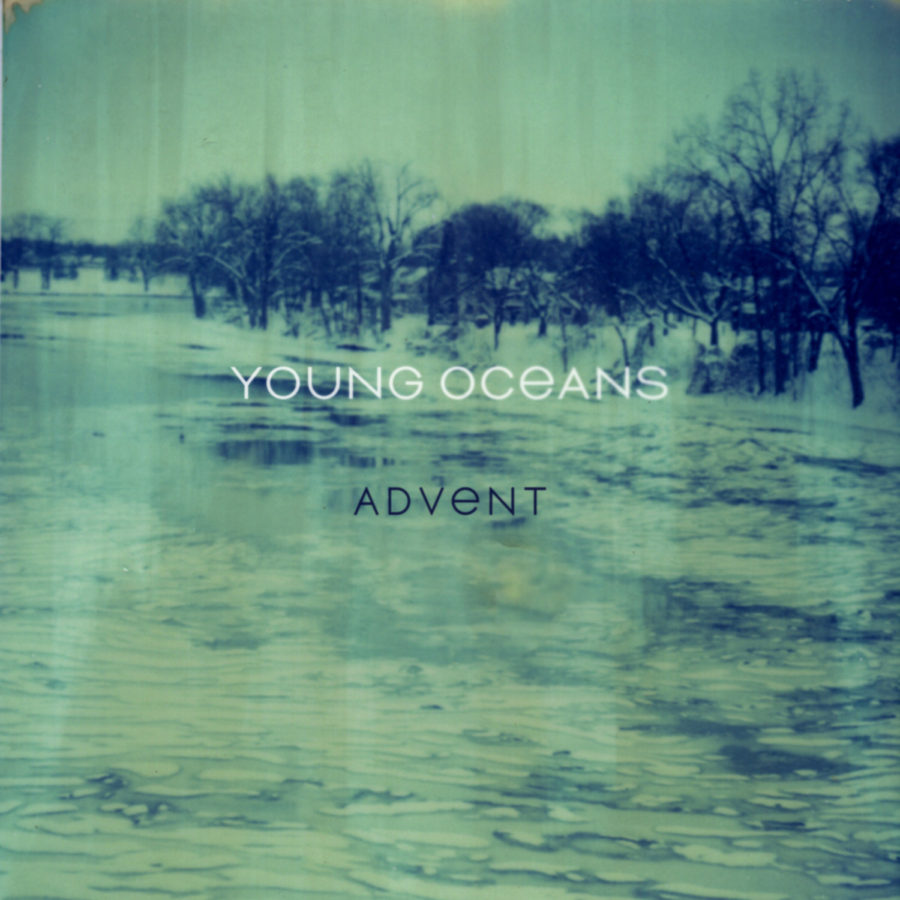 Artist: Young Oceans
Title: Advent
Label: Street Talk Media
Release Date: 12/2/12
Reviewer: Jonathan Andre
Tracklisting:
All Who Hear
Come to Us Lord
My All in Thee
The Gates
Scattered Stones
To Thee We Run
There have been many Christmas albums that have released this year, even more so than previous years put together. If you're a fan of Christmas music (like I am!- both carols and original Christmas songs) then an album full of original tracks about one of the most celebrated seasons of the year (by both Christians and non-Christians alike) will certainly gain your attention. Enter in Young Oceans, a '…neo-alternative worship project that evolved from hymns penned and arranged within the Trinity Grace Church community in New York City…' Releasing their critically acclaimed independent debut album earlier in 2012, with the album geared towards an audience who loves independent music with all its musical experimentation, acoustic undertones and eerily refreshing vocals; Young Oceans have released their Christmas-themed EP, Advent. With their music reminiscent of other worship artists Gungor, Bellarive, David Crowder*Band and All Sons and Daughters, this is a great album for the Christmas season, and is also a decent purchase even just to listen to during the rest of the year. With most of the album based upon the bible verses of Proverbs and Isaiah, Young Oceans are able to draw in listeners that enjoy worship music with an acoustic-experimental edge, with soft ballads becoming the focus for these 6 tracks. Some of the most poetic lyrics written for Christmas-themed music, Advent is filled with such wonder and awe as we immerse ourselves in the true reason for the season, breaking off any traditions or misconceptions about Christmas to hear what God has to say through the music.
With such an eerie introduction filled with eclectic rhythmic pulsations on the electric guitar that lasts for about a minute, 'All Who Hear' is one of the many reflective melodies on this record that give us a great reminder of Christmas's true meaning. With the lead vocal reminding me of Aaron Boyd, lead singer of Bluetree; we are given a poetic picture of stones and how '…though we are scattered stones, we're not alone…' Many people in this life can sometimes feel like it is just them in the world- the loneliness, abandonment and hopeless situations they may find themselves in may speak to them and tell them that there is no one who understands them except for themselves. Yet in this Christmas period now more than ever, we must be reminded of God Emmanuel, Jesus born in a manger to emphasise with the hurt and suffering some of us can sometimes feel as this season comes around once again. With a mesmerising electric guitar hook, 'All Who Hear' provides us with a comfort beyond words as we listen to this 'neo-alternative' band offer up one of the most refreshing Christmas songs for a while. With echoes and nicely choreographed backing vocals, 'All Who Hear' gives us clarity as we wait for Christ to show up in the places where we may feel like we expect Him least. 'Come to Us O Lord' is an acoustically driven track and follows on from the first track full of worshipful emphasis as a prayer is given to the Lord, asking for Him to come dwell in us (particularly during the Christmas season) as we '…stand securely in the strength of the Lord, every heart will surely come and adore the Great I Am…' This sombre and often mellow track is just what many people may need in the midst of busyness and rushing demeanours we can often place on our faces as we see this season as one of tiredness, stress and anxiousness. Well done Young Oceans for these first two tracks that lead into an album that not only has Christmas significance but all-year-round as well.
The rest of the album is able to continue where these first two tracks finish, with solid worship fit for every season with the music continuously providing an indie-experimental sound reminiscent of other bands like David Crowder*Band or Gungor. With a hymn-like melody 'My All to Thee' based upon Isaiah 35:8 giving reminder of the path that the Lord continues to encourage His children to walk upon and the assistance He always will give if we are struggling in any way, as well as hopeful song of longing in 'The Gates' as we hope for God to use us for His glory as we '…have wandered with a soul impure, for this scorn, Father, send a cure…'; it is the last two tracks, 'Scattered Stones' and 'To Thee We Run' that are certainly my favourite songs on the record. Speaking about the day when everything will be restored and made right when Christ comes again and '…suffering is no more, a fire in the dark will glow and Christ our souls restore…'; 'To Thee We Run' is a celebratory song of how when the world will pass, all that will remain is our Saviour and Friend, our God to whom we will gladly give our lives for as we continue to live out our days with His praise and glory first in our hearts and minds. With echoes and an acoustic guitar to remind myself of something that David Crowder would sing, this humble song of pure adoration is a great way to end an album full of different musical genres colliding to create some of the most ingenious and creative offerings of the Christmas period. The lone instrumental track in 'Scattered Stones' is one full of reflection as we hear the dominant piano and the driving guitar- one to give us solace and peace as we reflect upon Decembertime and the meaning of all the celebration and holiday moments. One of the most comforting instrumental tracks I've heard since some tracks from Michael W. Smith's Glory, well done Young Oceans for such hope and inspiration from the rest of Advent.
Overall: Full of lyrical imagery that makes this Christmas album certainly unique in the midst of other more well-known Christmas albums (Josh Wilson's Noel, Steven Curtis Chapman's JOY, Francesca Battistelli's Christmas and Hillsong's We Have a Saviour), Advent is sure to increase Young Oceans's popularity in both the independent and mainstream Christian markets as they continue to create music in the same vein as Rend Collective Experiment and All Sons and Daughters. From instrumentals to acoustics and electric guitar driven songs full of reverb and echoes, a myriad of genres on Advent is sure to provide interest to a wide musical variety of listeners. With Young Oceans certain to be nominated for some awards within the upcoming year (if not for Doves than for another award festival), Advent is an album to purchase if you enjoy listening to reflective sombre music with an acoustic and keyboard driven edge, all with the purpose of reminding listeners of the Christmas spirit and hope found in Jesus this Christmas 2012. Well done Young Oceans for such an enjoyable record.
RIYL: David Crowder*Band, All Sons and Daughters, Rend Collective Experiment, Gungor, Bellarive
Buy the Album: iTunes/Amazon mp3