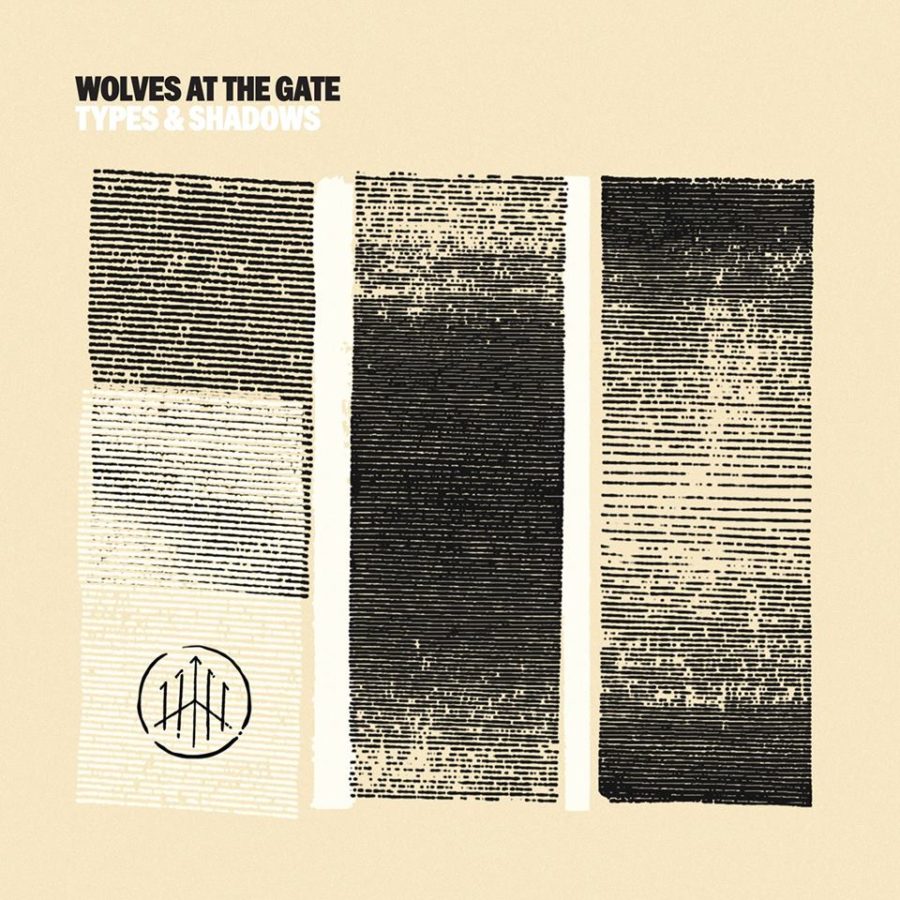 Solid State Records has enjoyed quite the stellar year with releases from Silent Planet, Forevermore, Norma Jean, and Fit For A King. Now Wolves At The Gate are closing out the year with Types & Shadows, and it's a fitting record to finish such a monumental year for the the label. They're back with their third record on Solid State, and they mean business.
Types & Shadows summed up in a word would be "dense". Its thirteen tracks have a runtime over fifty-four minutes, the barrage of high-gain rock'n'roll rarely lets up, and Stephen Cobucci's weighty lyrics occupy the majority of the songs. There isn't much breathing room on the record, instead it's filled to the brim with everything Wolves at the Gate fans could want from a new release.
Types & Shadows kicks off with "Asleep", which I dare say is the perfect opening song. It thoroughly establishes the pace of the record without losing any energy drifting between Wolves' heavy and melodic stylings. The sonic motif of Types & Shadows centers around the group's simplistic approach of guitar, bass, and drums. While the instrumentation isn't terribly diverse, dynamic changes keep the record alive and fluid. Most of the songs are raging with energy and intensity, which is best evidenced in "Anathema" and "Broken Bones". "Fountain" and "Lowly" bring the tempo down with the former incorporating acoustic guitar in its verses and a somewhat industrial feel in its choruses. "Convalesce" and "Chasing the Wind" notably showcase Stephen's capability of lead guitar, which is peppered throughout the record to provide additional texture to the songs.
Lyrically, the record is no walk in the park. As is standard Wolves At The Gate style, the subject matter is unapologetically religious in nature. Many of the songs center around the broken human condition, the need for a savior, and the grace extended to reconcile us out of our sinful state. Due to the depth of these subjects the lyrics require a certain amount of time to in order to properly dig into them. One lyrical standout on the record is "Hindsight", which powerfully tells the story of Peter from a first-person perspective reflecting on the highs and lows of his interactions with Jesus during His ministry.
Types & Shadows shows Wolves At The Gate reaching the peak of the sonic abilities they've shown throughout their career. The sheer number of songs on Types & Shadows is the only serious drawback with the record. Longtime fans won't be complaining, but the length can make it a bit cumbersome for new listeners to get through. Aside from that, Wolves At The Gate have released what is arguably their strongest record, and effectively closed out a massively successful year for Solid State Records.