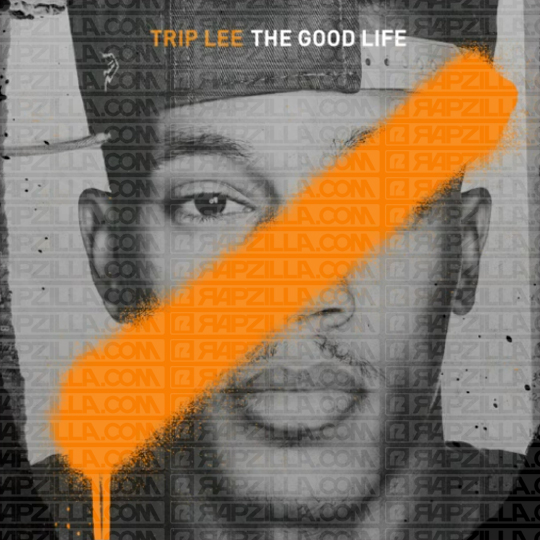 Artist: Trip Lee
Title: The Good Life
Album: Reach Records
Released on: 04/10/12
Reviewer: Josh Burkey
Tracklisting:
New Dreams (f/ J.R. and ShoBaraka)
Robot
I'm Good (f/ Lecrae)
War
Fallin (f/ J.Paul)
iLove
Know Me
One Sixteen (f/ Andy Mineo + KB)
Heart Problem
Take Me There (f/ Jimmy Needham)
Beautiful Life (f/ V.Rose)
Fantasy (f/ Suzy Rock)
Love on Display (f/ Andy Mineo)
For My Good (f/ Jai)
Good Thing (f/ Leah Smith)
It's been two years since Trip Lee's last release of Between Two Worlds. A record that, while it was strong, still came across a bit weak. In the two years since Worlds, we have heard him as a featured artist on several projects for label mates that all call Reach Records home. This includes last years' Man Up soundtrack. In the beginning of this year, Lee dropped "Robot" from his latest release, The Good Life. This is a crowd-friendly song, yet overdone at points with the beats that serve as Lee's undertone for the song. Fast forward to a couple of months later,  to the release of and video for "I'm Good (f/. Lecrae)." Now, this is the Trip Lee, we know and love.
This brings us to the release of The Good Life. This is hand's down the strongest release from Lee to date. The album opens on "New Dreams (f/ J.R. and ShoBaraka)", the song that sets the entire tone of this album. The intro of this album, is a fresh and unique way to open a record. Something to love about this record is the diversity it offers and brings to the listener. "War" is an acoustic track that serves with that classic hip hop feel. The feel of this track alone, showcases just how passionate Lee is when it comes to serving the body of Christ. We hear this passion again on "Fantasy" and "Love on Display", which can be heard towards the conclusion of Life. "Heart Problem" is probably the heaviest song on this album, when it comes to subject matter. Lee raps, "can't enjoy Him until your hearts replaced." Again, his diversity of this album returns when we come to "Take Me There (f/ Jimmy Needham)." A song that takes the listener back to the days of Sunday morning gospel music. Don't worry though, while this record is filled with passion and diversity, the crowd favorites are still here. "Robots", "One Sixteen" and "For My Good" will all have fans singing along and having a good time.
The biggest downfall of this record are the ballads to his wife on "iLove" and "Good Thing". We heard a similar idea on Lecrae's bonus track for Rehab. While the beats are solid, the lyrics are kind of cheesy. One more downfall to this record is V.Rose's appearance on "Beautiful Life." V.Rose, for those who know her, is one of the most talented female vocalists in the Christian Music Scene currently. "Beautiful Life" just demonstrates a basic vocalist, nothing out of the ordinary. Her debut album showcased her wide range of vocals and this appearance falls very short of her talent.
Overall: The Good Life is solid. It offers an amazing sense of diversity in it, that is hard to see in hip hop these days. Stunning beats, powerful lyrics and a very passionate man named Trip Lee make this an impressive entry into the Reach Records discography. However, Life does lose points for the ballads, the overdone feel of "Robots" and  V.Rose's appearance on "Beautiful Life." This is certainly a record that fans will be talking about for years to come.
RIYL: Flame, Lecrae, KB, PRo