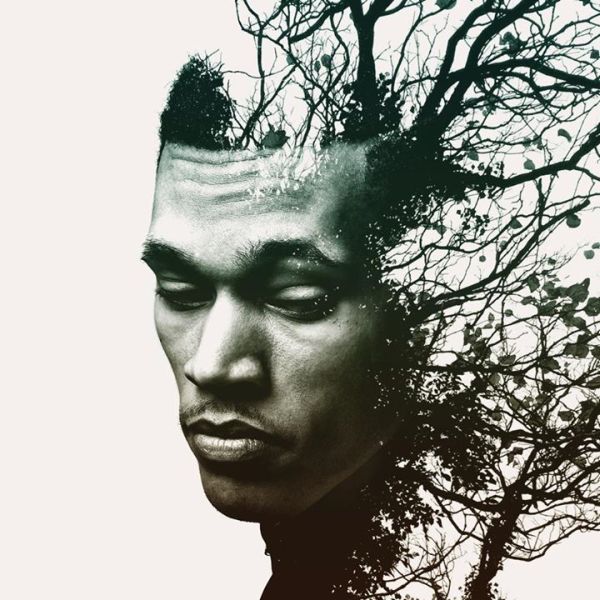 Artist: Trip Lee
Title: Rise
Label: Reach Records
Release Date: 10/27/2014
Reviewer: Anthony Peronto
Tracklisting:
Rise
Lights On
Shweet
Manolo ft. Lecrae
You Don't Know
All Rise Up (Interlude)
All Rise Up
Beautiful Life 2 (Mine)
Insomniac ft. Andy Mineo
Something New
Lazarus ft. Thi'sl
All My Love ft. Natalie Lauren
I'm Gone
Sweet Victory ft. Dmitri Mcdowell & Leah Smith
You would think after releasing his 4th album, The Good Life, Trip Lee would be taking some time off to relax and celebrate. But that was far from the case, as Lecrae's former disciple was standing at a turning point in his life. Not only was he preparing for pastoral ministry, but he was fighting against a condition that was draining all the energy out of him. Called chronic fatigue syndrome, or CFS, this condition can cause a person to feel so tired that they can't complete normal activities. With no cause or cure, Trip Lee was diagnosed with this real disorder in 2007. The inspiring thing is that he has released three albums since and has grown into one of the best emcees in the industry. So it was understandable that, after releasing his best album to date, he was "taking a break from music." But lo and behold, Trip Lee is "back" and releasing Rise.
Before diving into all that Trip Lee has to offer, I can't ignore the producer that's equally responsible for the outcome of the album: Gawvi. Formerly known as G-Styles, this Florida-native was best known for his production work with Rhema Soul and various Reach Records' artists. Now, as one of the biggest producers in CHH, he has been given full reign as the producer of Rise. This gives the album a certain harmony and consistency, as each song is separate from each other while containing similar stylistic elements. One of those elements is the use of vocals as instruments. Some examples include the vocal patterns off the title track, the baby-talk samples from "Beautiful Life 2," the simple "heys" on "Insomniac," to the vocal saxophone on "I'm Gone." With such a tight production and a persevering and passionate artist, you have something special in the making.
After the cinematic one-two-punch of "Rise" and "Lights On," comes the first single off the album: "Shweet." The word itself may be gimmicky and it may sound somewhat similar to Drake's "0-100," but the song starts grow on you. From Trip's flow, Gawvi's head-nodding production, to the verses about just braggin' on the Lord, this is just the first of many highlights on Rise. Quickly following is the bangin' "Manolo," which is Spanish for "Emmanuel," and may just take the crown for the best production on the album. Heavy on bass and bells, this song uses the Bible as a metaphorical weapon and hits as hard as an automatic. The next song, "You Don't Know," starts off like a Social Club/SPZRKT collab with a slowed-down Christon Gray sample and minimal R&B beat. Then the song explodes into a celebratory song of worship and solidifies itself as the first blindsiding standout on the album. The first-half of Rise concludes with the solid testimonial "All Rise Up," which gives us a look at the early history of Reach Records and the One who deserves the real applause.
As the temperatures start to drop and you miss the long drives in the sun, a song like "Beautiful life 2 (Mine)" makes you feel like the summer never left. A sequel to the pro-life song off The Good Life, this charming song is the new anthem of fatherhood. And as much as I hate hip hop songs with saxophone samples, especially bad ones (I'm talking to you Jason Derulo!), the catchy "Insomniac" is definitely an big improvement in that type of sound. The interlude-ish "Something New" follows, with Trip explaining his shoe addiction in a way that's begging to be a full song. The gritty "Lazarus" may just be the albums' most "typical" song and the misfire "I'm Gone" may fail to merge it's upbeat production with a serious look at Satan's schemes, but the end of the album has two standouts. Powerful and relevant, "All My Love" is about how infidelity/pornography can tear apart a soul and a marriage. Equally strong is the closer, "Sweet Victory," which could've followed Tedashii & Lecrae's footsteps and became another contemporary-sounding song. But Gawvi pulls back on the production, allowing Trip Lee to command the song and lets it build into one of the best endings in a Reach album, period.
Overall: One of the best feelings as a critic is to see an artist growing and putting out their best work every time. Such is the case with Trip Lee, who has once again topped his previous album (The Good Life) and released one of the best hip hop albums of the year. In what could be his last album, Trip Lee's artistry and perseverance are present in every Gawvi-produced song. CHH fans or those with even a slight interest in hip hop should check this out right away.
RIYL: Any Reach Records artists, T.I., Flame, most CHH in general.