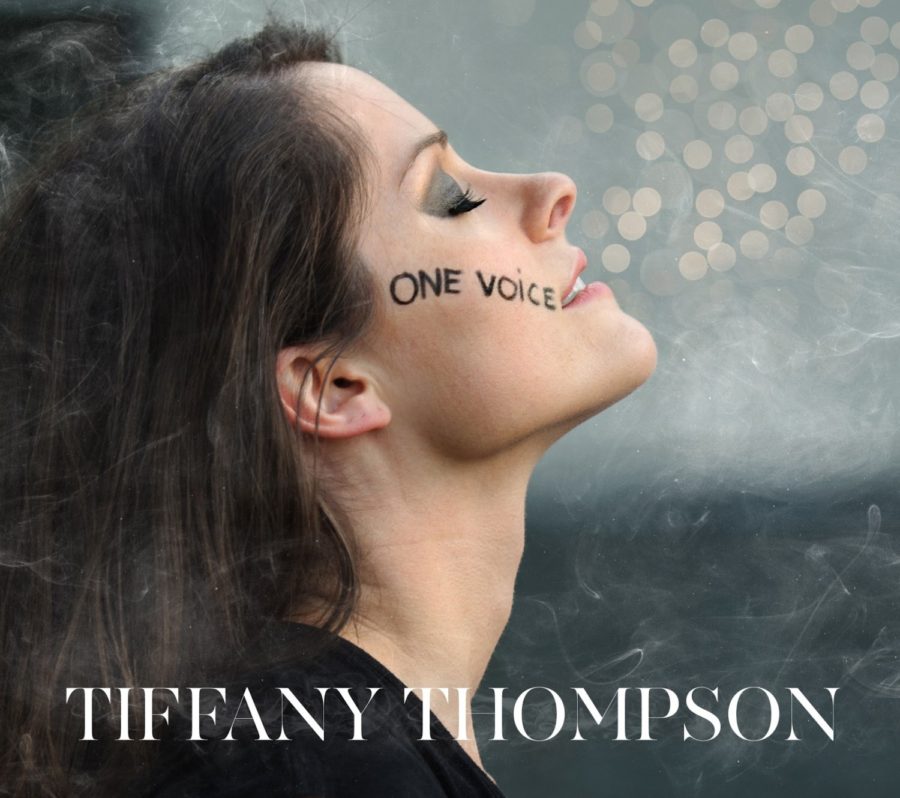 Artist: Tiffany Thompson
Title: One Voice EP
Label: independent
Release Date: 12/18/12
Reviewer: Jonathan Andre
Tracklisting:
Take It And Run
Let It Break Through
One Voice
Real Joy
Sundown
Bed of Decision
In the Distance
With her vocals sounding similar to both Tiffany Arbuckle Lee (aka Plumb) and Nichole Nordeman; Tiffany Thompson's music is a breath of fresh air, great to listen to, and with an emotive punch as I am reminded of my own frailty and God's faithfulness throughout my own times of hurt and heartbreak. Though Tiffany has released many independent album material before, One Voice EP will certainly lead to much notice and strikingly similar musical and vocal parallels between her and great songwriters Andrew Peterson and Nichole Nordeman. With such poignancy and hopeful encouragement, this pop-acoustic album is one of my favourite EPs of 2012; with the potential that along with the album, critics and listeners alike may take notice, with a major label signing a possibility sometime in the future. As we are told by Bryan Patton (press contact of Tiffany Thompson) that '…One Voice is taking the maturity and confidence from We Are The Dreamers [her previous album] and personalizing it.  Dreamers had an attitude to it that Thompson hadn't shown before. One Voice feels more like personal reflections. It's a new level of honesty…'; we are met with a record not afraid to show the hurts, pains and difficulties of human life, yet offer real healing, hope, and honest optimism as we understand that as we '…fall to the ground with empty hands, I long for the sound, so c'mon and call me in…' ('One Voice'). From ballads to up-tempo songs of redemption and passionate worship, this is a must for anyone who loves great poetry put to music a-la-Andrew-Peterson.
'One Voice' is the title track of the record, and one of my favourites from Tiffany Thompson. Starting off the song with a heartfelt 'woohh' vocal as Tiffany cries out to God, declaring that '…I'm listening for Your heartbeat, but it's noisy on the city street, I'm searching for open doors but bright lights keep blinding me…'; we are met with the poignant and longing prayer for God to be our one voice that steadies us whenever we feel like we're falling or losing control of our lives. With a keyboard as the songs most prominent instrument, Tiffany's earthy vocals remind me so much of Nichole Nordeman. With such hopefulness, listeners are able to invest in a song that is just as humbling as well as compelling, as collectively we declare that God is the '…one voice, is all I want…hear Your voice loud and clear…' Sometimes through all the clutter of our lives, we can be consumed with our daily responsibilities instead of focussing on our steady rock that we need to stand firm upon- once we ask the Lord to direct us to the things that are in between us and Himself, we can be able to direct our issues and look forward to the moment when we can hear God's voice without any distractions. Well done Tiffany for this motivating melody of inward change and restoration.
'Take It and Run' reminds us of making the best of circumstances and '…take what you've been given and run…'- knowing that our lives are not the sum of our own choices but rather it is because of Christ that shows us our real identity; and 'Let it Break Through' gives us a clear picture of asking a friend to feel the things that the Lord does, the hurt, pain and suffering that God feels is something the He wants us to understand so that we can be His hands and feet on this Earth, a reassurance to the world that we can never '…fear your heart is lost, heaven's light, you can trust to break through…' Yet throughout all of Tiffany's songs, her honest portrayal of one broken that is in need of constant renewal and restoration by the only One who can save us is something that gives a certain poignancy and heartfelt transparency, no matter what song she sings. The keyboard prominent melodies create an acoustic atmosphere enough for lyrics to be reflected upon as we listen to these 7 songs full of tranquillity. From the solemn acoustic melody describing the moments in our lives when God brings us overwhelming joy into our lives and how '…it's in the quiet that I hear, words so deep, truth so deep doesn't disappear…' ('Real Joy'); to the percussion emphasised moments of 'Sundown', a hopeful poem to a loved one who has gone away, asking them if all their dreams and hopes had come true or not and longing for them to be happy when the 'sundown' moment comes, Tiffany's songs have all been filled with such heart and promise.
Tiffany's most powerful (and poetic) songs come in the form of the last two on the album, 'In the Distance' and 'Bed of Decision'. Starting off with a piano riff, 'In the Distance' deals with feeling stuck and not moving forward in whatever situation we can find ourselves in. As we see the train ready for us to board it, we can sometimes feel like our feet are 'stuck', held down by all the baggage we long to be rid of but can't find the strength to actually let them go. Giving us a clear reminder that '…the time is now for you to join me, this train is heading out to greener valleys…'; our motivation to step out into the unknown should be because we know that Christ is with us every step of the way. 'Bed of Decision' continues the theme with an acoustic-pop song filled with strings about how our decisions that we make need to be motivated by the right focus, and that '…life will bend into shapes by the choices we make…', but our choices do not define our character and worth. God's never-ending love and our identity that He is our Father and we His children, is the only focus we should fix our eyes upon. Well done Tiffany for these two melodies and a great end to the album.
Overall: With such great vocals, Tiffany's new album is a certain must if you enjoy songs vocally reminiscent of Nichole Nordeman, with lyrics written to the poetic nature reminding me of Andrew Peterson's writing ability. Though only signed independently, this EP is bound to give Tiffany some attention, with great future musical prospects for 2013. From ballads to upbeat pop-acoustic songs, this wide musical representation of Tiffany's music is great to add to a CCM enthusiast music collection, or for anyone who loves great thoughtful music full of metaphoric images and hopeful moments of surrender, realisation and restoration. Well done Tiffany for such a compelling and motivational album!
RIYL: Nichole Nordeman, Andrew Peterson, The Sonflowerz, Plumb
Buy the Album: iTunes/Amazon mp3