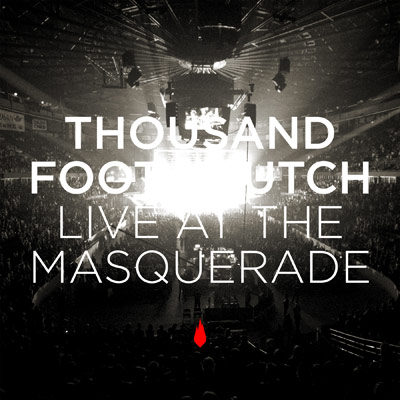 Band: Thousand Foot Krutch
Album Title: Live At the Masquerade
Label: Tooth & Nail Records
Genre: Alternative/Rock
Release Date: June 3, 2011
Reviewer: Steve
Track Listing:
1. Welcome to the Masquerade
2. Bring Me to Life
3. Move
4. Absolute
5. The Flame In All of Us
6. Trevor Talks to Crowd
7. E for Extinction
8. Scream
9. What Do We Know
10. Falls Apart
11. Rawkfist
12. Fire It Up
13. Already Home
14. Puppet
I am glad to see that virtually every new "live" album is coming with a DVD counterpart. As someone that does not care for "live" albums, I do however like to watch "live" performance videos. There is so much more that goes on at a live performance that cannot be captured on an audio only recording (mainly the crowd energy). That being said, I've also seen some "live" performance on DVD that should have never been done!
I was interested in watching this video because the last time I saw TFK live it was lackluster performance to say the least, but to their credit, every artist that day sounded bad so it was probably more the festivals problem and not TFK's. Nevertheless, I wanted to see for myself if TFK could put on a good show.
This was an enjoyable video to watch/listen to. Trevor has great energy and a great knack of getting the crowd pumped up for their performances. They played enough of their new stuff without leaving out some of their older hits like "Rawkfist." The production of the performance was very tight as well; the crowd noise was lowered while TFK was playing so that you could actually hear the music instead of drowning out the entire performance. TFK accomplished another important factor of a live show, their performance sounded similar to their studio releases. Live shows can make or break a band for me. Too many times have I been turned off by bands that cannot reproduce what they sound like in the studio on a live stage.
Bottom Line: Live CD/DVDs are made primarily for existing fans, and Live At the Masquerade is no different. If you're a TFK, fan you are going to love this release. Everything that went in to this performance was done correctly ensuring that this would be a quality release for fans to enjoy. Scoring for live albums doesn't really conform to our traditional scoring system. I think this is a must buy for any TFK fan.