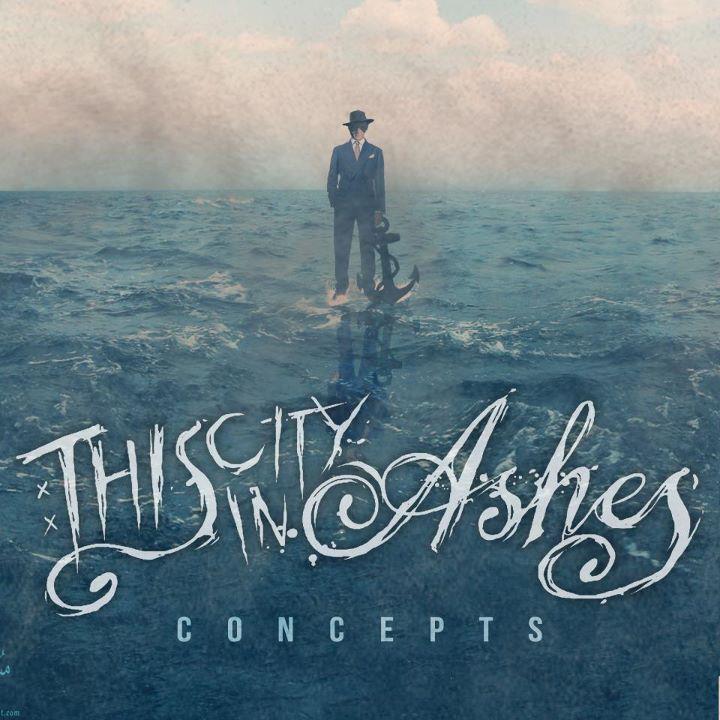 Band: This City in Ashes (Facebook)
Album: Concepts
Label: Unsigned
Release Date: December 31
Reviewer: Brody B
Lions
One Flew East
The Wolf
To Walk on Water
Getting music from bands you have never heard of before to review always brings mixed feelings. On one hand, if you are a music fanatic like myself, you salivate at the chance to hear a new upcoming band who could be the next big thing, making your jaw drop. While on the other hand, the band could really not be your cup of tea, making you grimace upon first impression. I am pleased to say that my track record so far has consisted of none of the second type of bands I mentioned. This City in Ashes is no exception, providing a solid and promising metalcore release with "Concepts".
Being only 4 songs long, "Concepts" is a short and sweet display of talent and promise. Kicking off with Lions, This City in Ashes show their muscle with a punishing breakdown right off the bat. The song progresses into technical riffing and sung vocals of, "I am unworthy of you Lord".  One Flew East is my personal favorite off "Concepts". I feel that it shows the band is well rounded and capable of making songs that take their time to fully develop, starting out slower and taking its time to build up to breakdowns and screams. My favorite aspect of the song however, is just how passionate Jon Keaton's vocals come across. While I did not receive lyrics, it is impressive to still be able to get feeling out of vocals without being able to tell what is being said word for word. The Wolf is the most musically impressive song to me. It features intricate guitar throughout the whole thing, even carrying through the breakdowns; something I always appreciate. To Walk on Water is the perfect song to close the EP. It consists of praise centered lyrics while keeping the energy high and not resorting to any sort of cheesy ballad to close off the album. Keaton growls, "Until the these struggles cease to be, I will sacrifice all of me" into the climactic build up chock full of powerfully sung gang vocals behind growls.
While "Concepts" is a solid start from a new band, there are a few qualms I have with it. I feel that the band could have included more experimental parts such as the gang vocal section at the end on To Walk on Water just to give the songs something to be remembered a little easier by. Not necessarily just gang vocal parts, but anything that breaks the norm of what the majority of the band's music sounds like.  I also think that a few instrumental sections within songs would be a nice addition to the overall sound of This City in Ashes. It is apparent they are adept musicians and it would be awesome to hear that talent shine through having the spot light for a while.
Overall: Besides just a few places where I feel the group could improve, This City in Ashes shows themselves to be a band to keep your eyes on. While they provide every element a standard metalcore band brings to the table, they also show they have the potential to show some creativity. With some more growth, I can see big things on the horizon for This City in Ashes.