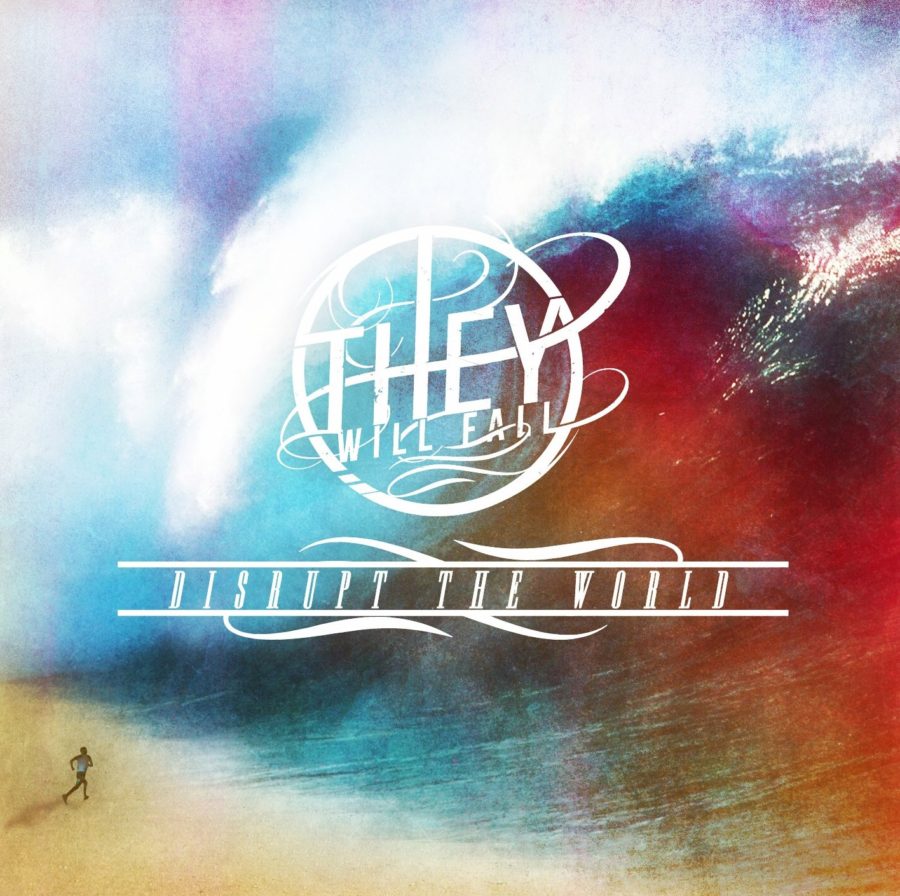 Band:They Will Fall
Album: Disrupt the World
Label: Unsigned
Release: 9/29/12
Reviewer: Brody B
Tracklisting:
I'ma Letcha Finish, But…
Here Comes Amy
It Sounded Good on Paper
Disrupt the World
I Did it 4 the LOLZ
How Many is a Brazillion?
With Only Seven People Watching
Testimony of a Dying Breed
Turn Up the Tension
Heavy music is a scene where anyone would be foolish to judge a so called "book" by its' cover. In the instance of They Will Fall, the age of the members is what may lull listeners into a false sense of security since like genre forerunners, August Burns Red, the boys of They Will Fall look to be fresh out of high school. However their youth does not get in the way of making an enjoyable and easy to listen to metalcore debut.
From the opening into of, I'ma Letcha Finish, But… i was drawn in by the desperately delivered spoken word section right before being punched in the jaw by a stifling breakdown that does not outstay its' welcome. The opener did its' part, keeping things short and sweet before transitioning into Here Comes Amy.
This song is the first that really showcases what to expect for the remainder of the album. Solid guitars with the occasional underlying melodic leads, double bass heavy drums accompanied by subtle bass to back it, and dueling singing and screaming. The standout moment of this track makes itself known with less than a minute left in the track as vocalist Austin Knies pleads, "Don't hold back, this life is yours/ Take my sins, I want you more!" right before going into a great breakdown.
It Sounded Good On Paper has mind spinning riffs abounding throughout its' duration. I feel the thing that brings this song down a notch is the chorus. While not bad in and of itself, it seems like a place where the singing was kind of stuffed just to have it in the song. That along with the abundance of synths make for the whole thing feeling a bit out of place.
They Will Fall slow things down immensely on the title track of the album. With dark pianos and swirling atmosphere, the vocalist recites multiple sections from Psalms before the full band kicks in. While I really appreciated something different and so emotional, I found the spoken section to be a little long and monotonous. However, when the song does kick in, it proves to be among some of the best material on the album, showcasing tempo changes and even some southern tinged riffs.
The momentum from the second half of the title track carries over to I Did it For the LOLZ as Gideon's own Daniel McWhorter ferociously roars over a two step inducing breakdown. I thought this song showcased the bands' maturity the most seeing as they do not rely so heavily on pre conceived "standards" of this industry. No forced breakdowns or sung choruses are present and the song is allowed to flow freely in a way that makes me truly excited to see what these guys will come up with next. This track was in the perfect spot on the album, giving it enough steam to push to the end.
How Many is a Brazillion? sports some of the most impressive fretwork on the album courtesy of Davis Thurmon and Corey McKnight. The intro of the song sounds like something that could have easily been on the newest As I Lay Dying record. Tapped guitars and noodling leads continue throughout the track, taking a break only for the driving chorus which chooses a more pop oriented approach. Knies also has a stand out performance on this track as he is able to transition from screaming to a spoken word section with apparent ease, proclaiming, "But the truth is, and what I've come to find/ Is if I don't know Christ then I deserve to die!".
With Only Seven People Watching has a triumphant tone to it throughout with a slow and steady chord progression. This is, while not lacking in heaviness, probably the most mellow and easy to listen to track on the record. It has its' heavy moments as well as more atmospheric elements. I feel as though this track would have served as a strong album closer as it ties all the previous songs together perfectly.
After With Only Seven People Watching I struggled to really find any standout moments. Not that what I heard was not good, as it surely was, just nothing stuck out to me. As I mentioned earlier, I found myself wishing the band had ended the record with track number seven because I felt it tied everything together so well and was an extremely high note to tend on.
Overall: They Will Fall have immense potential. While they do not provide too much out of the ordinary, they have a skill and passion for what they are doing that is obvious upon first listen. Standout tracks like, I Did it For the LOLZ and How Many is a Brazillion? are evidence of that. While I think the band has some maturing to do with song writing and not being afraid to step outside of generic song structure patterns, I have faith they will only continue to get better and have a long career ahead of them.
RIYL: Confide, The Devil Wears Prada, Fallstar