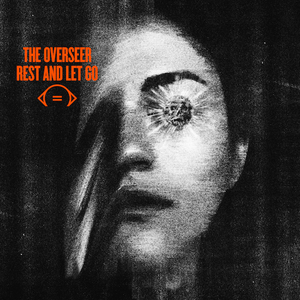 Band: The Overseer
Album: Rest & Let Go
Label: Solid State Records
Release: 3.4.14
Reviewer: Brody B
Tracklisting:
Fragile Wings

Paper Thin Houses
The Structure / The Foundation
Finer Fiend
Deluded
Scarlet Wool
Death March
The Ferryman, Charon
Uproot
Give Light To My Eyes
Depraved
As most of you guys who have been visiting IVM for a while now know, I was a pretty big fan of The Overseer's previous effort on Solid State, "We Search, We Dig". The record drew comparisons from many well loved acts from Thrice to Underoath to As Cities Burn and everything in between.
With "Rest & Let Go", the band does not choose to run away from the influences that have been pinned to them, but rather seem to focus on them. Don't let this scare you though, The Overseer keep things fresh enough that the new record avoids sounding like a rehashing of of "We Search, We Dig" or a tribute album to the mentioned greats.
"Rest & Let Go" is an album that seems to focus on polarizing opposites. The title of the album seems to invoke soothing thoughts, perhaps something an indie-rock band would name their newest effort. However, the album cover is rather disturbing as it depicts an obviously once beautiful women whose face is now, well… melting away. The skull which rests inside her eye cavity also stares into your soul in an almost hypnotizing way.
In the same way that the cover and title of the album evoke conflicting feelings from me, the album opener and single, Fragile Wings expertly brings forth dueling vocals from screamer Anthony Rivera and guitarist/clean vocalist Darren King. Just as the vocalists so effortlessly switch off their vocal assault from softly crooning to Larynx shredding howls, the instruments match. Eerie keys add layers of intrigue to the mix.
Paper Thin Houses sports some of the hardest hitting riffs on the album. If there's a track that is sure to have listeners jumping to Underoath comparisons, this one is sure to be it. Switch offs from smooth chords to frenzied dischords and heavily distorted bass lines dominate the soundscape laid out by The Overseer, while drummer Abishai Collingsworth pummels his way into a standout performance.
In the wake of the chaotic Paper Thin Houses, the slow and steady beginnings of The Structure / The Foundation come as a bit of a surprise. Darren King takes the lead on this hauntingly beautiful track. The anthemic chorus finds king howling, "As the structure / The foundation of my heart breaks/ I won't let it tear us apart" while the ambiently stirring chorus makes way to the soft chanting, "From her fallen body flowers will grow".
Deluded is a piano driven track that plods along with echoing guitars, pounding drums, and distant bass grooves that all culminate to create an enchanting backdrop to the dueling, this time both clean, vocals of male and female. I can't help but just stare at the album cover every time this track plays.
Scarlet Wool begins with a bluesy vibe, not unlike something to be found on "Majors/Minors" by the late Thrice. The into is short lived however, and in no time Anthony Rivera makes his presence known with blood curdling howls. The chorus of this track is sure to have fans at shows pumping their fists as the chant-like singing is sure to stir emotions in even the most stoic spectators.
The Ferryman, Charon is an instrumental interlude that flows wonderfully into Uproot. While it comes late in the album, the latter track is one of the heaviest songs on the record. The riffs are bass heavy and have a ton of groove thrown in the mix. Rivera desperately asks during the crushing breakdown, "Dear God, how long will I live like I'm dead?".
Give Light To My Eyes and Depraved round the album out very nicely, ending "Rest & Let Go" on a very high note. Give Light To My Eyes uses predominantly clean vocals, however, it is probably the most aggressive of the clean tracks. While the track is a bit of a slow starter, at about the one minute mark, things start to pick up as a barrage of riffs invade the previously subtle soundscape.
Depraved is probably the most oddball track on the album, and I don't mean this is a bad way. In a recent interview, bassist Bradley Riggs explains about Depraved, "That one is basically a song that we said we don't care what label we're on or what genre we're under, we're going to make a song that if any musician got a hold of it, like if we were writing a song for someone else, anyone could play it. We basically made a song with no strings attached to it. It turned out really cool, I like the closing feel to it and it really ties the record together".
Piano abounds in the intro of the atmospheric track before giving away to hand claps and chants of,"Everyone loves but no one is lovely / Everyones low but no one is lowly / Everyone blames no one is blameless / Everyone's ashamed but no one is shameless / Everyone's used but nobody's useless". After this section, the song turns into a head-bobbing jam session with groovy bass, guitar leads, and precise drumming.
The only place where I see room for improvement for this stellar young band is I think they need to give the tracks a little more space to flow. For example, there are numerous times on the record where I felt something really cool was about to develope, but the band chose to move on to the next section. I think Deluded and Death March had a lot of potential to flow into either heavier sections or maybe a stretch of instrumental. Instead they seemed to be cut a bit short.
Overall: With "Rest & Let Go" The Overseer are able to refine the sound laid forth on "We Search, We Dig". The new music does not instantly sound different from their previous work, however, while listening to the albums as wholes back to back, the newest material feels much more concise and natural. Song structures are more varied and soundwise, the record is more diverse. If you thought The Overseer were a force to be reckoned with on their debut, you are in for a treat on the tighter, more mature sophomore effort, "Rest & Let Go".
RIYL: Underoath | As Cities Burn | Thrice