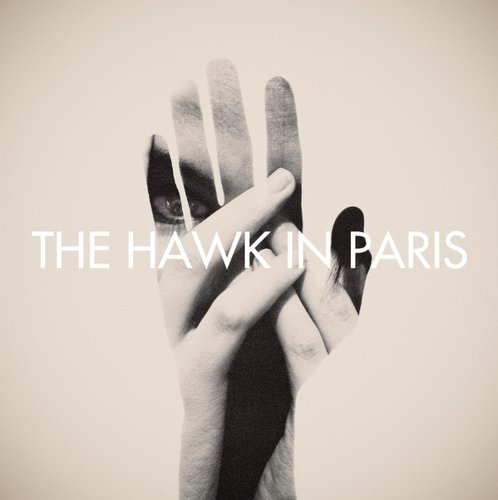 Artist: The Hawk In Paris
Album: His + Hers
Label: None
Release Date: September 13, 2011
Reviewed by: Cimarron Hatch
Buy The Album Here

Tracklisting:
1. The New Hello (Hers)
2. Put Your Arms Around Me
3. Curse the Love Songs
4. Between the World and You
5. Science Fiction
6. Simple Machine
7. The New Hello (His)
There are not many bands in Christian music that I would consider a "supergroup" (defined by Urban Dictionary as "a rock band made up of popular and established artists,") but The Hawk In Paris definitely qualifies as such. Made up of Dan Haseltine (lead vocalist, Jars of Clay,) Jeremy Bose (songwriter/producer, Plumb; Francesca Battistelli,) and Matt Bronleewe (songwriter/producer, Natalie Imbruglia; Plumb,) this band can boast some of the best talent in the industry.
The album begins with "The New Hello (Hers,)" a typical opening song which states that "goodbye is the new hello." Second is "Put Your Arms Around Me," which I felt is too simple of a song and really doesn't have any kind of a "hook" to keep a listener's attention. The album continues with "Curse the Love Songs," a slow, melancholy tune with interesting lyrics. I also liked the sound of rain at the end of that song. "Between the World and You" follows, and is about wanting to protect someone from the evils of the world.
"Science Fiction" continues the album, this time talking of other-worldly things such as Robot Armies. In my opinion "Science Fiction" is the best song of the album because it is up-tempo, and keeps a listener's interest. It reminded me a lot of the song "Spaceman" by The Killers. Second to last on His + Hers is "Simple Machine," a song talking about how love is a mystery. Let it be known that I love Dan Haseltine's voice, but his falsetto singing on this song was just wrong along with the song being quite boring. The album closes with "The New Hello (His,)" which is basically the same as the first track of the album.
Overall: Unfortunately, I do not believe that all of the great talent of these musicians went to proper use for this EP. Most of the lyrics lack substance, and the composition of the songs was monotonous and bland, nothing unique. While listening to the EP, I kept wondering to myself, "how in the world could Dan Haseltine, one of the best musicians around, be involved in such a mediocre showing of talent!?" I don't understand it at all. Maybe I'm just not the right music fan to appreciate this music, I don't know, but I do know that a lot of people are enjoying this album immensely and cannot contain their excitement for the band's full length album due out early this year. I suppose I am interested as well to see what they come up with next.