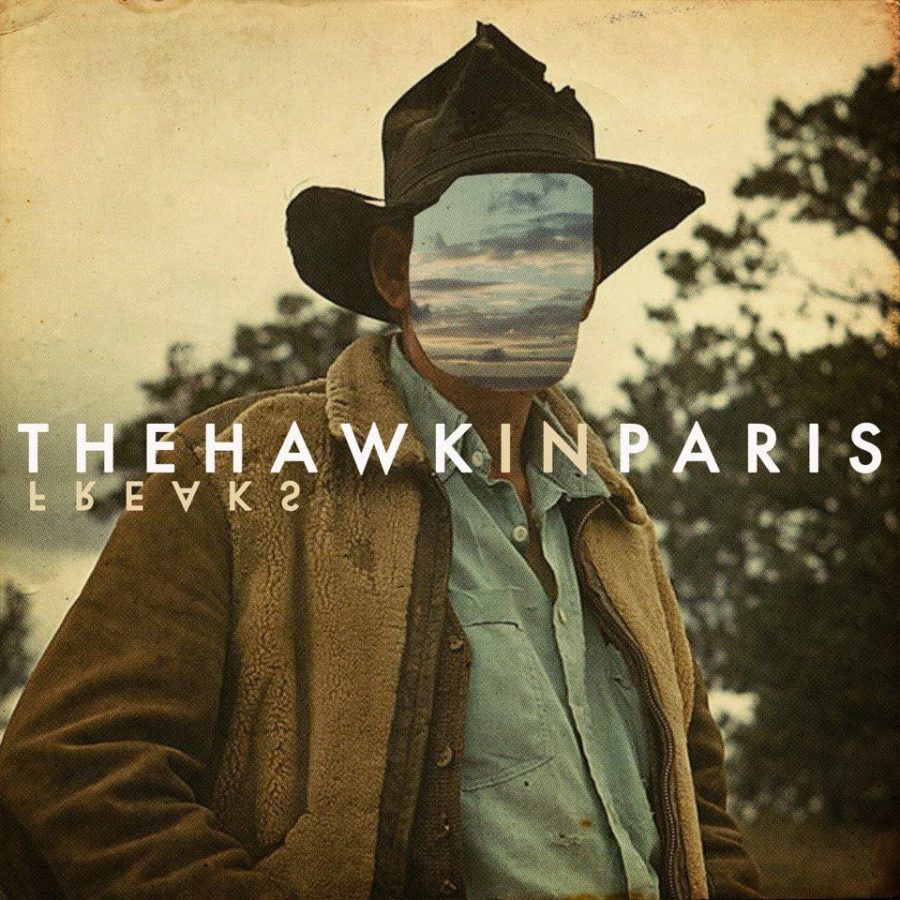 Artist: The Hawk In Paris
Title: Freaks
Record Label: Birds of Prey Records (Independent)
Release Date: 10/29/2013
Reviewer: Ian Zandi
Tracklisting:
Freaks

Beg For Love
Put Your Arms Around Me
The New Hello
Science Fiction
Curse the Love Songs
Wake Me Up
Simple Machine
Cannons
Birds On A Wire
Between the World and You
When the Stars Come Out
The dream of the 80's is alive in Nashville. That's what the new Hawk In Paris album would lead me to believe anyway. Creating a fusion between his Jars of Clay tunes, Depeche Mode, and some Mutemath flair, Dan Haseltine forms a sound that is currently unmatched in the music industry. It is true that many music critics say that the 80's were a bad decade for music, however, The Hawk In Paris show us that this influence can be beneficial.
Considering that only half of these songs are truly "new" songs (the other half were previously available on the His+Hers EP), I was surprised to find that the whole album still flows smoothly. The band also manages not to mesh the tracks together (a feat that is not easy for a synth-based album). The most recent Jars of Clay album Inland had quite a bit of synth itself, but vocalist Dan Haseltine takes it a step further in this side project. Inland was nearly a perfect album in my eyes. Consequently, my anticipation built up for the full-length release by Hawk In Paris.
Kicking things off with the title track "Freaks", the intro is led by a riveting riffand the popular Christian topic of being a "freak". While not pursuing the typical "Jesus Freak" route, Haseltine does take the lyrics into Freaks and Geeks territory
"We know the halls you walk are unforgiving
It's not the kind of place to find your place among the living
We have a plan, we've got the means for your liberation
You'll only have to blur the lines on a few occasions"
We'll have you wrapped around our trigger finger
Queen bee yellow, you're the skin for our stinger
We'll make you soon, make it hurt just a little
We're the boys, and the girls, and the freaks in the middle."
Following "Freaks", "Beg For Love" is a power anthem that is guaranteed to make you thrust your fist in the air like Bon Jovi or Judd Nelson. I believe that this song truly shows off Dan Haseltine's vocal range. The instrumentation on this album is incredible. There are layers upon layers of synths and beats. I would probably need a directory to navigate through them all. "Wake Me Up" gives the feeling of being a blast from the past as it feels like the backbone of a Michael Jackson tune. In fact, the entire album feels like a well-produced New Wave album from the 80's.
Unfortunately, this album is not without any negative aspects. It is simply a bit too repetitive and whiny at times. I know that Dan wants to "Curse the love songs playing on the radio station" but I can only hear the lyrics so many times before I hit the dreaded "skip" button.
Overall: Straight from the guy that crooned "Flood" over 20 years ago, The Hawk In Paris has shown that Dan Haseltine has progressed into a phenomenal artist. The fact that it is a side-project should not discourage listeners. This is a valid project that is actually streets ahead of many other full-time bands. It may be a bit weary and repetitive at times. However, this is one album that I just can't get enough.
I just can't get enough.
I just can't get enough.
RIYL: Jars of Clay (Post-Long Fall…), Depeche Mode, The Postal Service, Mutemath