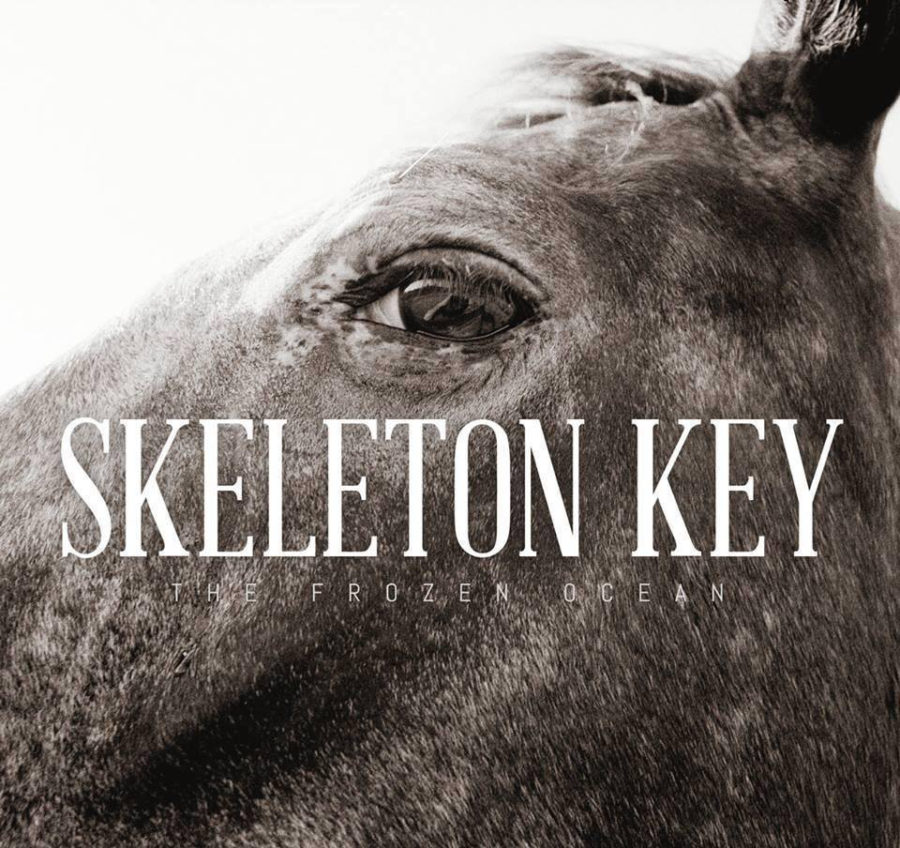 Artist: The Frozen Ocean
Title: Skeleton Key
Label: Independent (Kickstarter-supported)
Release Date: 1/27/15
Reviewer: Ian Zandi
Tracklisting
In Circles
Skeleton Key
Harvest of My Heart
Grey Towndave s
27
Kerosene
Coming Home
Light Years
Have You Ever Seen the Rain?
Northern Lights
Riverside
Violet
Skeleton Key is the passion product of a man named Dave. The name "Dave" might sound ordinary and not that interesting. Dave is one of the most common names out there. What could he possibly bring to the table that any other Dave can't provide to us already? Dave Swanson is actually quite the contrary to that. When Dave is not playing guitar in hardcore band Life in Your Way, he is the heart and soul behind a solo project that he calls The Frozen Ocean. Previously, he released 2 albums under The Frozen Ocean. Three years in the making, Dave Swanson brings us a new Kickstarter-supported album called Skeleton Key.
I primarily know The Frozen Ocean from the instrumental song "Caught in the Air" that served as the opening track of his album In Exile. It's a beautiful track that I play at least once a week. In comparison, Skeleton Key's opening track "In Circles" falls short of "Caught in the Air". However, that is more or less like comparing apples and oranges. "In Circles" is a solid opening track for Skeleton Key and fits the mood for the rest of the record. Following that, the title track makes its appearance. I adore Dave's lyrical imagery on "Skeleton Key". For those of you that don't know, a skeleton key is one that can open any lock in a given place. In context of the chorus, it really shows some originality while harking back to the "blind but now I see" line that is used so much.
"My hands are shaking in the dark, so steady my aim. And I could hear you calling my name. My eyes were blind, but now I see, that you were waiting for me. And after all, you hold the skeleton key, to me."
Later on the record, we are given a cover song that shares some similar aggressive bass/guitar riffs as the title track. "Have You Ever Seen the Rain?" is a cover of the classic track originally performed by Creedence Clearwater Revival. After the hard-hitting intro, the chorus is slowed down and backed by a lullaby-like chime that drapes the haunting nature of the track. Again, it isn't fair to compare this track to the original but I will say that it is an interesting take on the classic song. What is even more intriguing is that there is a cover of an old spiritual song "Riverside" that follows 2 tracks later. The stomp-clap song is unique on its own and allows some new breath among the tracklisting without straying from the overall atmosphere of the record. The curious relation between "Riverside" and "Have You Ever Seen the Rain?" is that both songs are sometimes associated with the Vietnam War. Whether this is intentional or not is beyond me.
One of the standout singles from this record is the song "27". It folds out with some "oooh-oh-ohhhhs" that can be likened to a slower intro of indie pop artist Matt and Kim's "Let's Go". Between that signature into, the enchanting drumming, and the clean guitar strums, it makes up the perfect formula of a contemporary indie song. Basically, if you have ever seen Zach Braff's Garden State or Wish I Was Here, this song would blend right in with the Shins and the rest of the soundtrack.
My personal pick of this album is the song "Grey Town". It begins dreadfully slow but evolves itself into a wonder after the 1 min mark. An electric guitar is introduced and breaks down to a worshipful proclamation before the songs ends with a clash. There is definitely some great lyrical content about dust and everlasting glory mentioned here, but Dave's voice gets caught in the rest of the song. I tried playing it over and over again but I couldn't understand some of his nasal vocals no matter how many times I played it over.
The last focus of this album that I find worth talking about is the cover art. At my first quick glance, I thought that it looked like this meme. I know it actually doesn't look anything like it, but that was my first impression for whatever reason. Upon closer inspection, it looks like the side-profile of either a dog or a horse. If it is a horse, then I would also associate it with the cover of Anberlin's Dark Is a Way, Light is a Place which also shares similar sonic atmosphere. I am not sure what the cover represents exactly (if anything at all), but the black and white coloring suits the album well.
Overall: Lately I have been taking a longer commute to work at different locations of my job. This includes driving in thick 4 AM California coastal fog. It coats everything in a grey mist that consumes de-saturated cars, trees, traffic signs, and In-and-Outs within 10 feet in front of you. During these commutes, I was starting to listen to this record. From "In Circles" to "Violet", these songs all function perfectly with the right atmosphere. Skeleton Key will not be the best music to blare as a Summertime jam, but it will do just fine alongside Copeland's Ixora for some grey-tinged tunes. There should be a term that describes the kind of music that serves this purpose. I don't know what to call it, so it will be known as the grey area.
RIYL: Coldplay, U2, We Shot the Moon, Copeland, John Mark McMillan, Zach Braff Soundtracks
Bonus: This album will be uploaded on Come and Live! for free on its release date. However, you can order a physical copy of this album on The Frozen Ocean's Bandcamp.