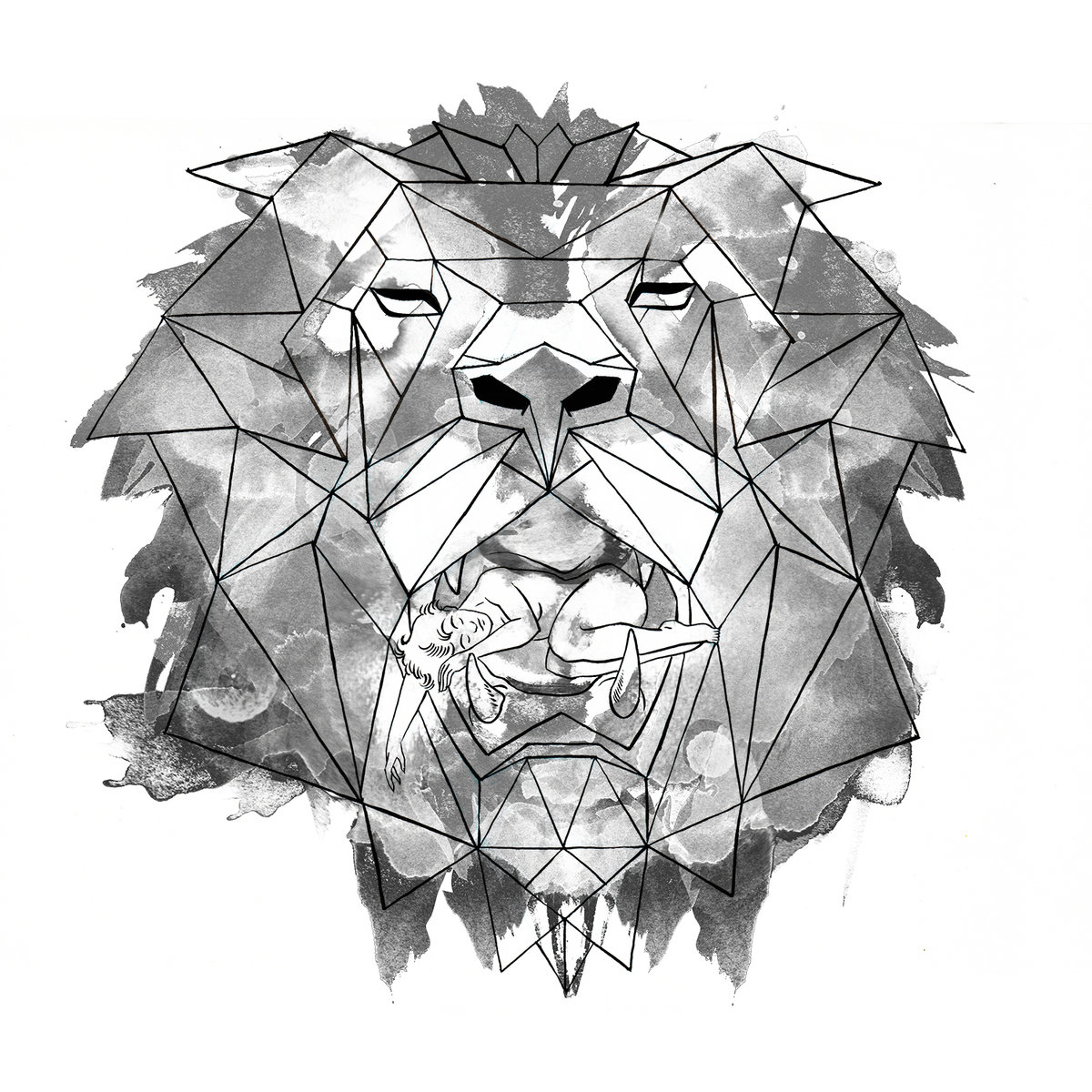 Put simply, The Chairman Dances is a band I was bound to love (even though my lack of hearing the word "chairman" in years had me pondering how a human being was connected to household furniture). The group actually derives its name from a 1985 composition by John Adams. The work is a lengthy, complex orchestral offering that borderlines on ethereal at times.
In many ways, this is incredibly appropriate for what The Chairman Dances (the band) has to offer. The Philadelphia-based group is an amalgamation of several multi-instruments, incorporating mellotron, glockenspiel, violin, cello, saxophone, steel pedal guitar, and even field recordings – all of course on top of the standard core of rock-based instruments. The group's size is far from orchestral, but their sound is nonetheless intricately layered. To top it off, their latest project was recorded with Daniel Smith of Danielson (who arguably has a knack for this type of style).
Child of My Sorrows is an odd album, though in a very endearing way. Unlike previous albums, the lyrics are arguably less verbose; the topics are at times as oddly-specific as some modern emo songs. At times, the themes are seemingly-mundane, but this quickly fades upon repeat listens, where listeners are encouraged to confront the absurdity presented by the dissolution of human communication and the exhaustion of pursuing corporate American standards. If this sounds intense, rest assured these themes are subtle and this is far from a Rage Against the Machine album.
Frontman Eric Krewson's lyrics are certainly poetic, but it's ultimately the delivery that pays off the most. Take, for instance, the opening track. "Acme Parking Garage" tackles the anxiety of grocery shopping (a topic that I thought only I experienced), and the line, "In my car when I fall apart" is repeated. The second time, "apart" is emphasized, which adds an extra level of dynamic to the track. It's also notable that Krewson's voice bears a strikingly resemblance to Scott Windsor (The Lyndsay Diaries/Umbrellas).
Its predecessor, "Mascot", takes an almost-comical look at a sibling rivalry; one sibling works as a Chick-fil-A cow while the other is a writer for the Washington post. The tension is unspoken, but if you've ever worked in retail or fast food, you're probably familiar with that toll that can have, both physically and mentally.  The protagonist is "tired of wanting more", while his or her job is dependent on an insatiable demand from customers. Ultimately, it's an interesting juxtaposition that is quite gnomic in its presentation.
"Iridescent" is a catchy, synth-based track whose core consists of two contrasting lyrics segments revolving around grief and relief. Its sound is undeniably vintage, and it shimmers with a overall warm tone that makes it instantly captivating.
"No Compass, No Map" shifts course a bit into more obscure lyrical territory. This noteworthy track seems to hint at living at odds with eternity, though this is simply conjecture at best. Instrumentally, it's certainly one of the most compelling tracks, drawing comparisons to The Winston Jazz Routine.
The next proper track, "A Half-Mile from Allentown", is groovy and reverberating. It's a mental picture of driving through the city in the middle of night. It recounts the tale of a couple who leave home unexpectedly to escape the doldrums of life on repeat. It's moody, perhaps even icy; saxophone, guitar, and bass are all critical to the dark feeling on this track.
As for "No One Can Hurt You (Like a Friend Can Hurt You)", the title says it all. Okay, fine – beyond the obvious verity that those close to us have a greater emotional influence in our lives, the track is strangely upbeat. Mallet-based percussion, funky guitar chords, subtle piano, and even maracas make for unique and diversified listening experience.
This is followed by another dreamy-yet-serious track titled "Hannah, I Know It Wasn't Always Easy". Percussion is truly a high point on this track, especially toward the end. Lyrics again turn to the seemingly-mundane: memories from an earlier stage in a relationship which the protagonist can't seem to let go. There's a bittersweet mode here, as he explores how the relationship had high and low points and how things didn't go as the couple had planned.
"Out of the Lion's Den, Into the Lion's Maw" is another highlight track and I'd argue it'd probably the inspiration for the album's artwork. It has a bit of a surf rock vibe paired with some strong string arrangement. Lyrics here are pretty hard to decipher – one interpretation conjures the end of The Shining, where Jack Nicholson breaks through the bathroom door, exclaiming, "Here's Johnny!" Yet another interpretation would arguably fall in line with the subject matter on "A Half-Mile from Allentown", though each track covers a separate story. Nonetheless, whatever the true meaning might be, we see recurring themes of loss, restlessness, and relational strain.
"First to Leave" is a country-influenced ballad with a slow-dance mentality. It's appropriate, considering the lyrics recount a couple (at the very least, close friends) at a dance who are soon to separated. Vocal harmonies are nice addition to the mix as well – though present elsewhere on the album, this is one place where they're prominent.
The album ends on the somber title track, "Child of My Sorrows". Here, orchestral dynamics are present as ever. It's a lyrically-vulnerable track recognizes the brokenness and pain in the world, this time through the death of a family member, longing for Christ to return.
Ultimately, Child of My Sorrows maintains a number of parallel-but-disparate narratives. Pain, confusion, loss, boredom, jealousy, longing, and grief are all at play, though often paired with their reversals. The album plays out in a manner of short stories and may be a bit abstract at time, but there's a lot here most listeners won't catch the first time through. Child of My Sorrows demands attention to process all of the layers. Krewson and friends have ultimately released a strong, if not niche, album that finds a fine balance between radio-friendliness and a creative writing project.