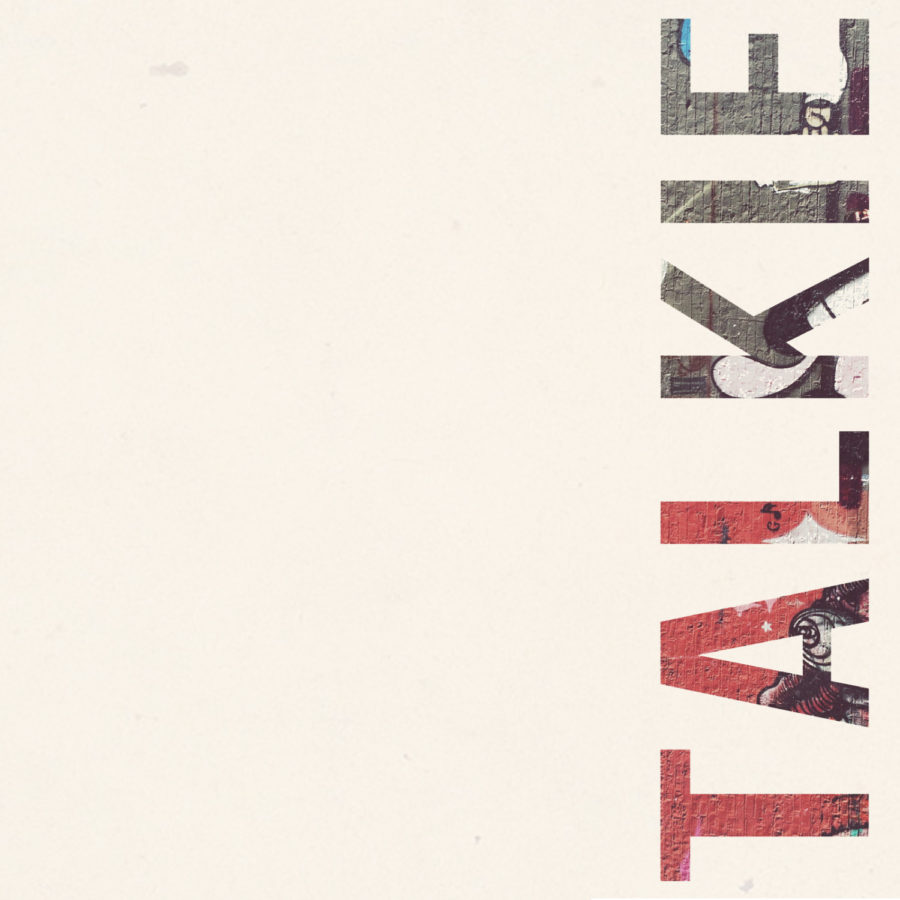 Artist: Talkie
Title: Talkie EP
Label: Slospeak Records/Milkcarton Media Group
Release Date: 1/27/15
Reviewer: Ian Zandi
Tracklisting
Lavos
Bugs
Church
Dark
Pretty
Around 7 years ago, I really started digging into Christian Music. I found tons of music that I loved including Relient K, Flyleaf, Hawk Nelson, and (embarrassingly) Skillet among others. However, what I really wanted to find was a band that was comparable to 90's grunge rock icon group Nirvana. I remember finding a kiosk at my local Christian bookstore that gave music samples through shabby headphones. One of the features of the electronic screen was that you could input any mainstream band, and the computer would give you a comparable band that could be likened to that mainstream band. I tried typing "Nirvana" into the scratched touchscreen, and it gave me Audio Adrenaline and Switchfoot as matches. Close, but not grungy enough to be truly comparable. In modern times, Audio Adrenaline is a CCM carbon copy of everything else and Switchfoot is exploring new musical directions (nothing wrong with that). For the last 7 years, I haven't been able to find this Christian band that could really bring the grunge rock of the 90's back to life. Today marks the end of that search. Talkie is here.
Talkie is a band comprised of members and ex-members of both I Am Empire and Blood & Water. There are snippets of both bands woven into Talkie's music, but this new band is truly its own thing. Talkie is formed by Brad Hagmann (guitar and vocals), his brother Matt Hagmann (bass and vocals), Christopher Issacs (guitar) and Eric Martin (drums) in San Francisco, CA.
The EP begins with "Lavos". The former Blood and Water vocalist Brad Hagmann mumbles his way through some nearly-indistinguishable lyrics before launching the song into a chorus filled with Cobain-esque "Yeahhhhhhh".  The reverb on the guitars is cranked up all the way on the downstrokes before the song ends with some amplifier feedback. "Lavos" is solid opening track that does not overstay its welcome, being scarcely longer than 2 minutes
The next song, "Bugs", is one that primarily radiates the band Showbread. This is slightly amusing as Showbread previously played songs involving bugs on Age of Reptiles. Overall, the chorus of "Bugs" is what makes it so distinctly memorable. I can pick out bits and pieces of lyrics, but it is really just muddled. I couldn't find any lyrics on the internet (Talkie is notoriously secretive) so I made my best guess.
"The sun won't shine, the rockstar might fight? Every day I'm getting closer, I don't what for. When I am talking to Dumbledore."
This may seem ridiculous but it's probably closer to the actual lyrics than you think. After this random jumble of words, the band transitions to a clean guitar and asks "Can we sing along, another song?" and leads a guitar solo that follows the same melody of the nonsensical chorus.
The song "Church" ignites with a single chord, revs forward and jumps into a single riff. I know I keep comparing Talkie to Nirvana, but this riff is so close to "Come as You Are" that it is undeniable. Following a few verses with and without the riff, Brad shouts in a different strain that actually echoes The Offspring rather than Cobain.  Definitely a jam track that could be their most popular. "Church" sees itself to the door by exiting with humorous chimes-and-whistling cover of the song's chorus (you can hear the band laughing in the background). Despite the gritty nature of this EP, this is a small reminder that Talkie is comprised of the witty members of pop-punk band Blood & Water (Talkie's constant puns on social media also serve as evidence).
"Dark" is a newer song that was not previously released as a single. It is a slower track that highlights a different, Weezer and Bleach-like, side of the band. Unlike pretty much every single other track on this EP, the lyrics are much clearer and understandable. It is a wonderful clean-guitar driven track that gives a break from the other grunge tracks without becoming a filler track or an acoustic lullaby.
Last but not least, "Pretty" ends the EP on a mid-tempo note. The band keeps up with its nostalgia by emulating old Audio Adrenaline tracks. Bringing the record full-circle, the song's chorus includes some "Yeah, yeah, yeah" that were also done on "Lavos". The record stops here at a mere 5 tracks (clocking in just over 15 minutes).
Overall: If you follow me on any of my social media accounts, you have most likely seen signs that I have been listening to Talkie's EP on repeat. The short running time of the album has me hooked to listening to each of these songs on repeat. I have been loving this record and I don't think that I will ever get tired of it. It's exactly what I have been looking for to fufill my childhood nostalgia. The only downside of the EP are the muddled lyrics. However, you can't really have a Nirvana companion band without doing that. If the lyrics are ever posted online, then this problem will be solved. I'm looking forward to a full-length from this band. In my opinion, they are the greatest band to embrace the Christian music scene since House of Heroes.
Basically, I have a fever. I've got a fever and the only prescription is Talkie (and more cowbell).
RIYL: Nirvana, Bleach, Weezer, Audio Adrenaline, The Offspring, Blood & Water, The Cars