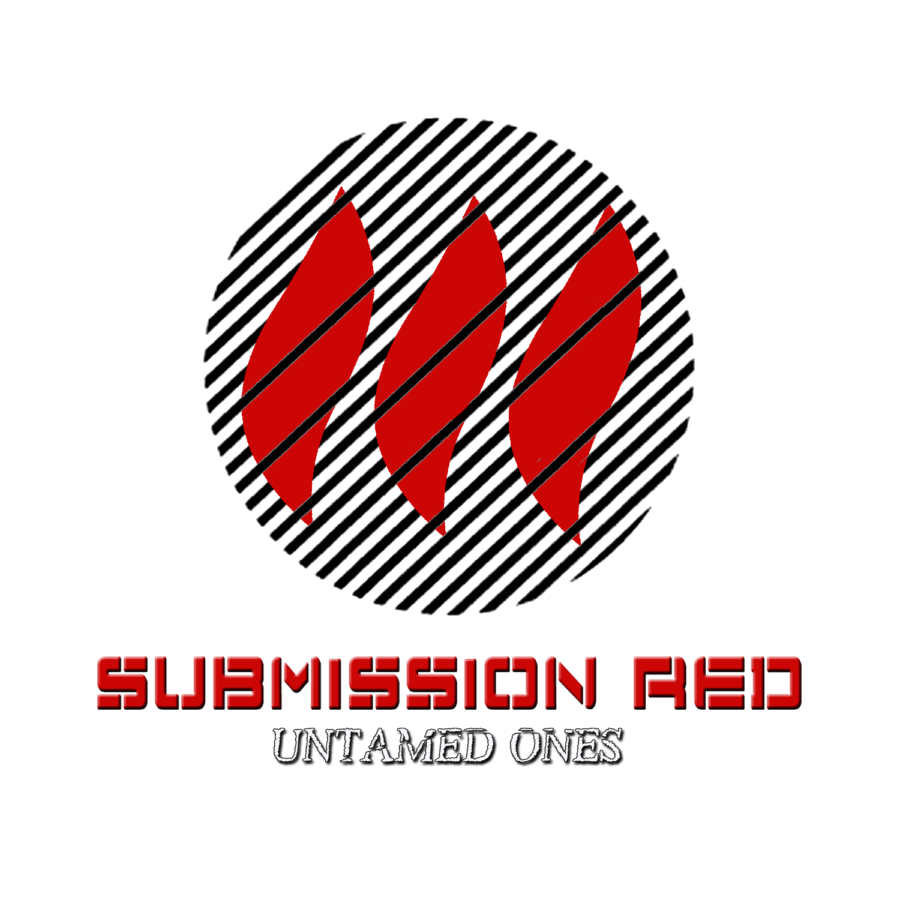 Artist: Submission Red
Album: Untamed Ones
Label: Dream Records
Release Date: October 22, 2012
Reviewer: Lee Brown
Tracklisting:
Untamed Ones
Freedom Looks Good On Me
When He Looks Down From Up Above
24 (I Want More of You)
Hurting Me Like High School
What Is It All For?
Happy Birthday Sunshine
Glimpse of Light
Fight For Me
Dirt and Dust
Alive
Submission Red is a female fronted rock group with passion enough to change the world. As they describe this passion themselves, "Submission Red's mission is to be a bridge to the church. Allowing the unchurched to realize that they don't have to change to come to God. As Yvonne (vocalist) says, "Come to God, and He will change you." That's the heart behind the band. The music the band produces is pure rock. That is to say, they are not heavy enough to be grouped with bands like Flyleaf, yet they are not so soft that they should be grouped with the many pop-rock female fronted bands in Christian music today.
Actually, I had a fun time trying to nail down exactly the vocal part of the act, because Yvonne's voice and style of singing is somewhat distinct. My first thought for her tone and timbre was Tracy Chapman, but in terms of the cadence and vocal stylings I first thought of Joan Jett. That is to say, Yvonne has neither a soft nor a breathy voice, but has a certain weathered sound to her vocals that is rare among female performers.
In terms of how this mixes with the instrumentation, the closest comparison I could think of was the Mouth Full of Nails album by Gretchen, but with a little different timing to it. All and all, Submission Red's sound is not completely unique, but it certainly sets itself apart from the crowd in these ways. But how does this impact the album?
Untamed Ones is a fitting way to describe the overall experience I had with this album. The album takes a few risks lyrically and musically that fit the "Untamed" moniker, but there are also some places in the album that felt like a little of what we've heard before. So the album refuses to be tamed by the trappings and stylings of the often pigeon-holed "girl rock" genre, and yet there are some areas that this is a detriment. Some of the risks (I'll talk about below) work out very well for the overall experience of the album, others fell flat, at least with me. A great example of this is the song writing.
While the songs are entirely focused on God and our dealings with a fallen world, they sometimes take the easiest route. Though every song deals with its own aspect of life in this world and a passion for God, many of the songs come across very predictable and not as deep as they could have been. There is a very straightforward approach to the lyrics. So, concepts such as "being an angel with a rusty halo" are about as layered as some of the songs get. Now, before it sounds like I'm writing the songwriting choices off as completely negative; the flip side to this is that each song is very accessible. The upside of this is that there is something immediately relatable in the lyrics.
The album begins with the title song "Untamed Ones." The song begins with some well executed guitar work followed quickly by some of the more "Joan Jett" style vocals found on the album. This song would not find itself out of place on a Rock Band game. Thematically, the song seeks to set the overall tone of the album and brings forward the idea that "we" (followers of Christ) are the untamed ones who have risen above ordinary lives and cannot be contained by the world. This track works well as an intro song, as it sets the musical and thematic tone for the record, is one of the songs more likely to get stuck in your head after hearing it.
"Freedom Looks Good on Me" comes across as a solid girl-power anthem. This is pure female empowerment at heart with a message of being free from the view that the makeup makes the woman. It also doubles as a metaphor for the sin that traps us in our lives. This is an upbeat song with a very memorable and catchy hook.
"When He Looks Down" shifts gears to a ballad format. The guitars are toned down and the drums are brought to the front of the track with the concerned and thoughtful vocals taking a slower pace until a slightly faster paced chorus. The focus of the song is that "when God looks down from up above" He won't want to see the pain and misery humans are causing each other. In this respect, the song reminded me of a few of Michael Jackson's songs circa the HIStory era.
The slower pace is pushed aside for a more rocking "24 (I Want More of You)." "24…" is one of the harder songs on the album with muted screams and whispers both making an appearance here and there, and even a little chugging of the guitars. This is also one of the most worshipful songs on the album, and would be a good song to hear live.
"Hurting Me Like High School" is, in my opinion, the overall weakest track on the album. Its placement after "24…" on the album also makes it feel a little disjointed. Where the previous track amps up the rock level, "Hurting Me…" moves back into an almost pop-y sound. I would have rather "24…" and this track have been switched in their placement. Then there would at least be a building tempo instead of a slower, more introspective song, then a rocking worship song… and then a pop song looking at being hurt by the opposite sex set through the lens of a high school romance. Lyrics like, "I guess I'll see you next fall, baby don't loose my number… when you dropped out of my life, you broke my heart. I raised my hand to the teacher, he said I'm a star. Your love taught me a lesson… this life will keep you guessing," are my case in point about straightforward lyrics that are not terribly deep, but are accessible to what they're going for.
The pacing issue repeats itself with "What is it all for?" This song feels like a complete return to form to "When He Looks Down" in most every way. Thematically, musically, and in every other way the two songs are brethren. Therefore, most of the comments made on that song apply equally well here. At least placing this track after "Hurting Me Like High School" feels a little more natural in terms of the issues they are dealing with.
"Happy Birthday Sunshine" was the first track to really catch me off guard. I say that because the first time I heard it, my reaction was "what is this doing in the middle of this album?," but with each subsequent listen I began to enjoy the song and its placement more and more. Very simply, this is an acoustic track of Yvonne singing a birthday song. The pacing and crowd vocals reacting as if they were at a birthday party simply set it apart from everything else on the album. And… it's fun. Ironically, the lyrics to the song are also one place where the meaning could be much more layered. Between those two elements, it comes across as a fun change of pace before the album goes back into the rock.
Speaking of rock, "Glimpse of Light" takes back the pure rock sound the band does best. If every song on the album were more like this song, I would have walked away with a little better overall impression. Perhaps this is due to the fact that there was just something about this song and Yvonne's vocals that reminded me of the Crucial Taunt band created for the Wayne's World movies… and that makes me smile (and it should make you smile, too). Another very straightforward song, the message of the song is that "a glimpse of light is better than never seeing."
I'm going to group both "Fight for Me" and "Dirt and Dust" together here, because they, combined with "Glimpse of Light," form what feels like the heart and soul of where Submission Red gets "their sound." These are slightly harder tracks with catchy hooks and passionately sung lyrics. Overall, these are some of the stronger tracks on the album, and are also the tracks, as a youth pastor, I could see young women relating to in powerful ways.
"Alive" closes the album out. From an "album as a whole" perspective, the song doesn't bring the rest of the album together and close it out as a well rounded unit. That said, it was also one of my favorite tracks on the album. Breaking from the straight rock sounds produced through most of the rest of the album, Yvonne takes a moment on "Alive" to show that she is more than comfortable bringing some "Hip Rock" into the mix. The effect is what sounds a good deal like Tina Jones (4th Avenue Jones) taking on a very TobyMac flavored style of mixing rock with rhyme.
Overall: "Untamed Ones" is a mixed album that has some great songs on it. The lyrics are straight forwards and Christ centered, but a little obvious at times. The front-woman of the band sounds like a mixture of Joan Jett and Tracy Chapman vocally, set against a nice rock and roll back drop. "Untamed Ones" is good album by a band with a great ministry. While a few of the songs will likely make it into regular rotation on your musical device of choice, the overall album is not as solid as it could have been were a few elements changed up.
RIFYL: Joan Jett and the Blackhearts, Gretchen, Tracy Chapman