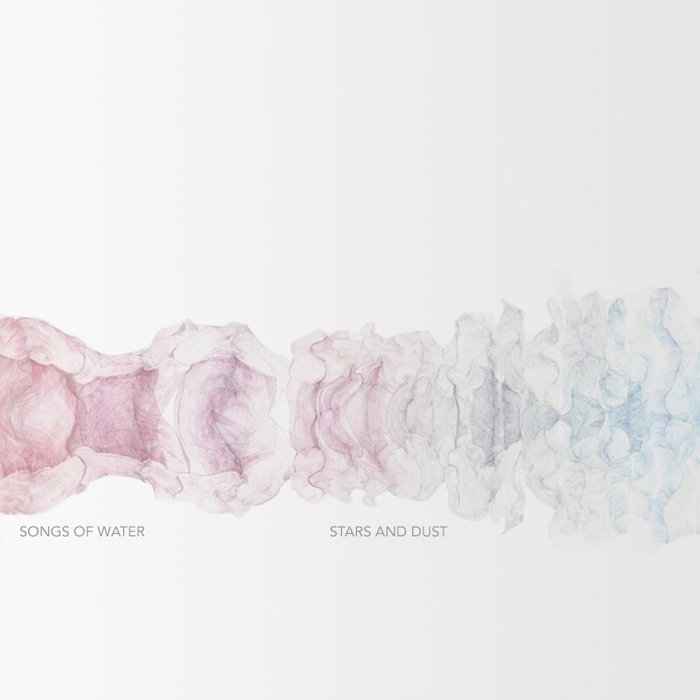 For the longest time, folk was a genre I was afraid to touch. My concept of the genre has needlessly been tainted by popular radio-friendly indie-folk bands. Naturally, like all genres, there's a powerful underground folk scene that defies that standards set by the mainstream and blends the boundaries of what we may classify as folk.
Songs of Water is one such band.
For those new to the six-piece, their initial recordings were instrumentals, set apart by the use of hammered dulcimer and a host of other world instruments.
On their latest release, the band continues to expand on this base, now incorporating a focus on a vocals and an even heavier degree of experimentation.
The first track, 11 Miles, sets the precedent for the album, with Sufjan Stevens-esque vocal stylings provided by Stephen Roach. Despite the use of unique instrumentation, the group maintains an even mix of experimentation and pop sensibility. 11 Miles is certainly a stand-out track on the record and serves as a great way to give the listener an idea of what to expect on the following tracks.
Evergreen, the second track, picks up pace a bit with a faster tempo and a stronger focus on percussion (there's even the use of gongs!). The track then winds down to a hammered dulcimer section which crescendos into a bold ending, as background vocals coalesce into the mixture.
It's no wonder Golden Summer was released as a single, as it features a strong percussive drive and a generally upbeat tone. Again, the vocals feel very reminiscent of Sufjan Stevens, though the layers of unique instrumentation set the band apart from the singer-songwriter.
The momentum is carried onward by the rest of the songs; among the highlights, Ashe features the use of traditional Asian instruments, and Ghost easily has the most powerful outro, not far removed from post-rock.
Overall, the group's adaptability should please fans of Anathallo. Members are not confined to individual instruments, but instead share responsibilities and use their talents to suit each piece individually. I've only found a few bands that can be described this way, and, while I may not always enjoy their music, I certainly appreciated their talent.
Thankfully, Songs of Water has truly created a work of art, finely weaving elements of pop, folk, post-rock, and world music together. Even if you've never enjoyed folk, I'd recommend giving this album a spin.
For fans of: Sufjan Stevens, Anathallo, Adjy