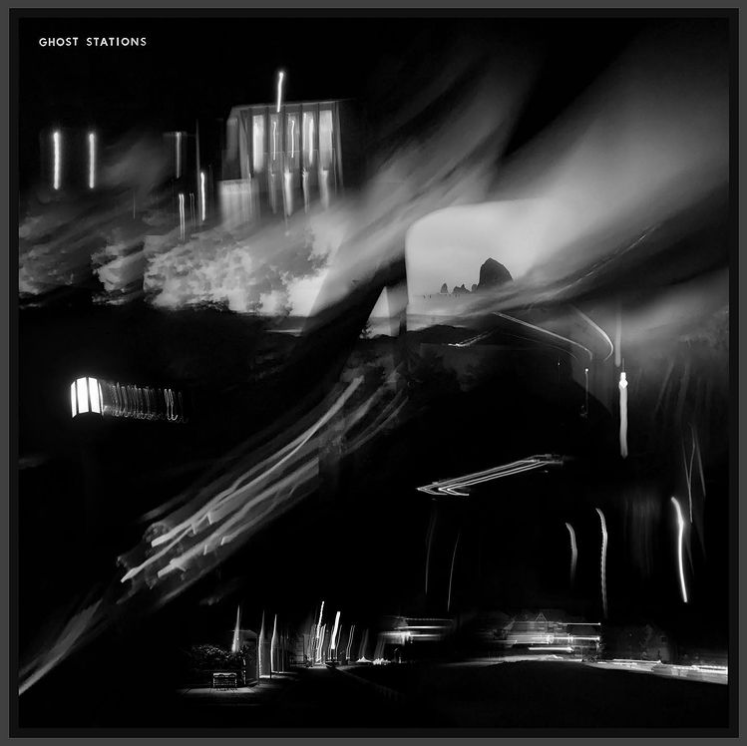 From the opening notes of "Just Breathe" all the way to its creaky end, this track seems to live up to the "ghostly" vibe of this Washington-based act. Rest assured, this band is neither post-rock nor needlessly-morose. Ghost Stations is instead more coffee shop than haunted house. It shimmers with a certain tender warmth, though vulnerability is around every corner. The ghosts here are not external tormentors; they're vestigial memories.
"(I Can't) Save Your Soul" is the first point where we see the full band – complete with buttery bass, tight drumming, and some jazzy piano. In some ways it reminds me a bit of Attalus with its groove-centered nature. Decidedly, Several Other Ghosts are tamer in many respects – and many of the songs are closer to singer-songwriter pieces.
"The Living Room" is another full-band arrangement, this time instrumental. There's a bit of Spanish flair on the guitar parts, and bass yet again is prominent. Minor-key moments add a bit of dissonance into the mix, and the end result is hard to classify. There are hints of post-rock, certainly, but the vibe is at once adventurous and ominous.
"Don't Let Me Roam" is a passionate, more restrained track carried by a simple refrain: "Don't let my soul roam". It's accompanied by guitar and piano, but the punch of drums and bass are absent here. It's evidence that sometimes simplicity is an effective formula.
It's followed immediately by "Please Let Go(!)", which blends in seamlessly. In fact, the two tracks seem musically and thematically intertwined – though this time around, the full band end provides some proper closure.
Ghost Stations is a pretty interesting album – its base consists of moody, spacious arrangements with piano, guitar, and voice. It's the full-band moments that truly shine, toying with jazz, piano rock, and more. The bass is prominent without being overwhelming. The drums are fluid and ornamental. The mood is consistent. I wish there was more of this. The other tracks do decent well to fill the space, but once you've seen what this band can do, songs like "(I Can't) Save Your Soul) become the standard. Here's hoping to more from these guys.
Make sure to follow Several Other Ghosts on Instagram.