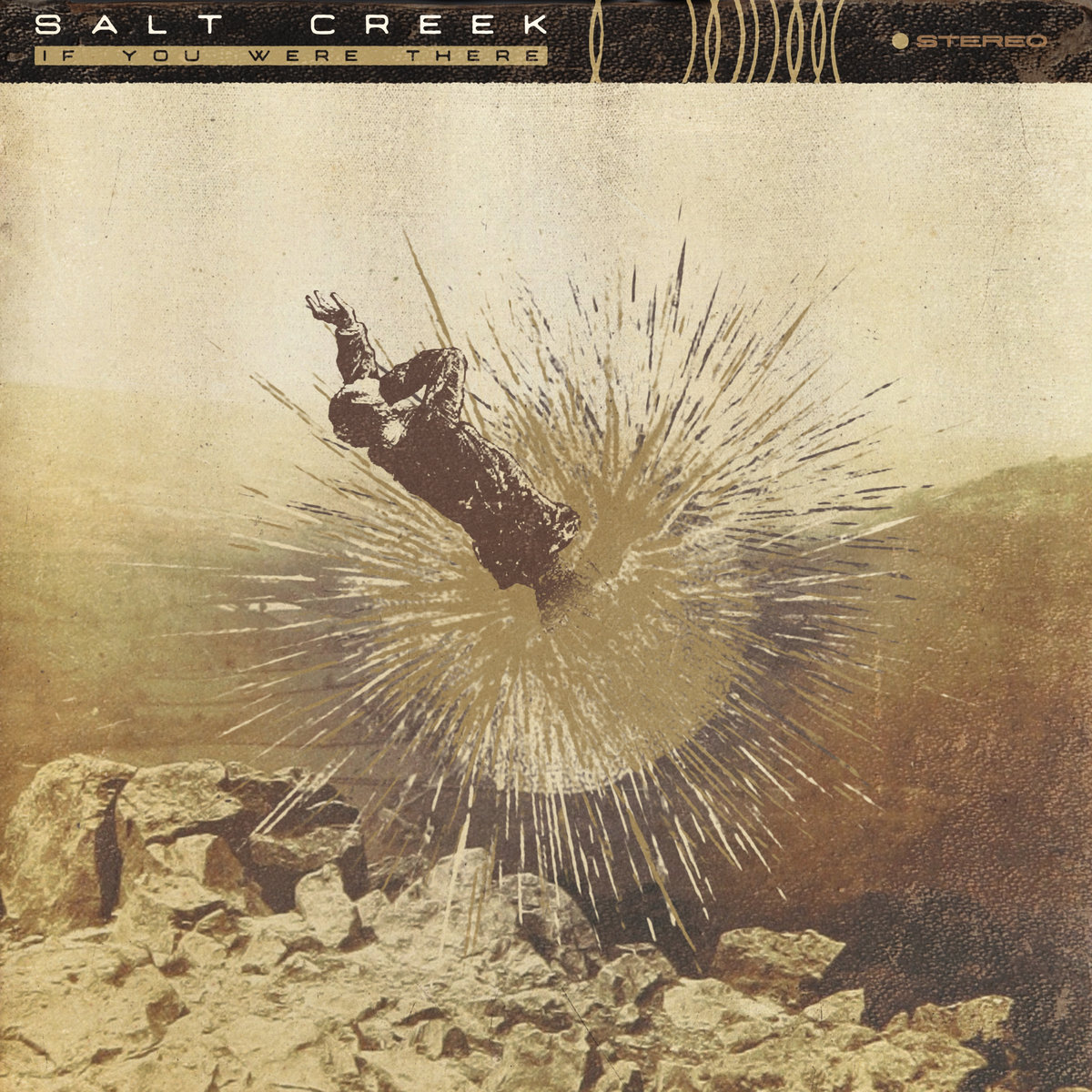 As I write this, there's a flash flood happening outside. There's a soft glow of ambient IKEA lighting juxtaposed against the world stained in blue just outside. It's moments like these that tend to amplify certain emotions and create a sense of surrealism; it's a claustrophobia that is all at once alluring.
Salt Creek's brand of alternative post-rock has the perfect mood for times like this. The brooding cinematics are strong enough to make otherwise mundane conditions feel much more pensive. The songwriting leans equally on the esoteric elements of post-rock giants and mainstream alt rock acts of the early 2000s. Basically, it's a sound that is radio-friendly and structured appropriately without sacrificing artistry.
On their sophomore release, If You Were There, the band further refines their sound. Opener "What You Would Hear" is catchy and rhythmically-tight. Guitars dance carefully between melodic leads and crushing chords. It's not hard to see why the band would choose it as a single.
"Highway Lights" wastes no time picking up speed, with incredible drumming and crystalline guitar. It's another catchy track, with some resemblance to Thrice's Vheissu.
The third track, "Electricity is Humming", is perhaps the weakest of the bunch. It's slower and heavier than its predecessors but seems to lack the same level of melodic intricacy. This sadly makes the track feel a bit generic as a result. Of course, many listeners will still enjoy the track nonetheless and there's a lot of classic alt-rock influence.
The closer, "Swim in Time", pulls things back together. The cozy feel of the track, paired with strong vocal harmonies, makes it yet another standout track.
Overall, there's a lot Salt Creek has done well here. They've subverted the form factor of post-rock, instead opting for accessible four-minute tracks. In fact, the tracks feel more akin to alternative rock with hints of post-hardcore sprinkled in. If You Were There doesn't revel in nostalgia, but it certainly takes its time to pay respects. It's ultimately a radio-ready release poised to take the band's career to the next level.
For fans of Weathered, Pale Lungs, Thrice, Moving Mountains, Whale Bones